Blaze and Flyers host 6pm starts - watch live on Premier Sports!
Photo: Scott Wiggins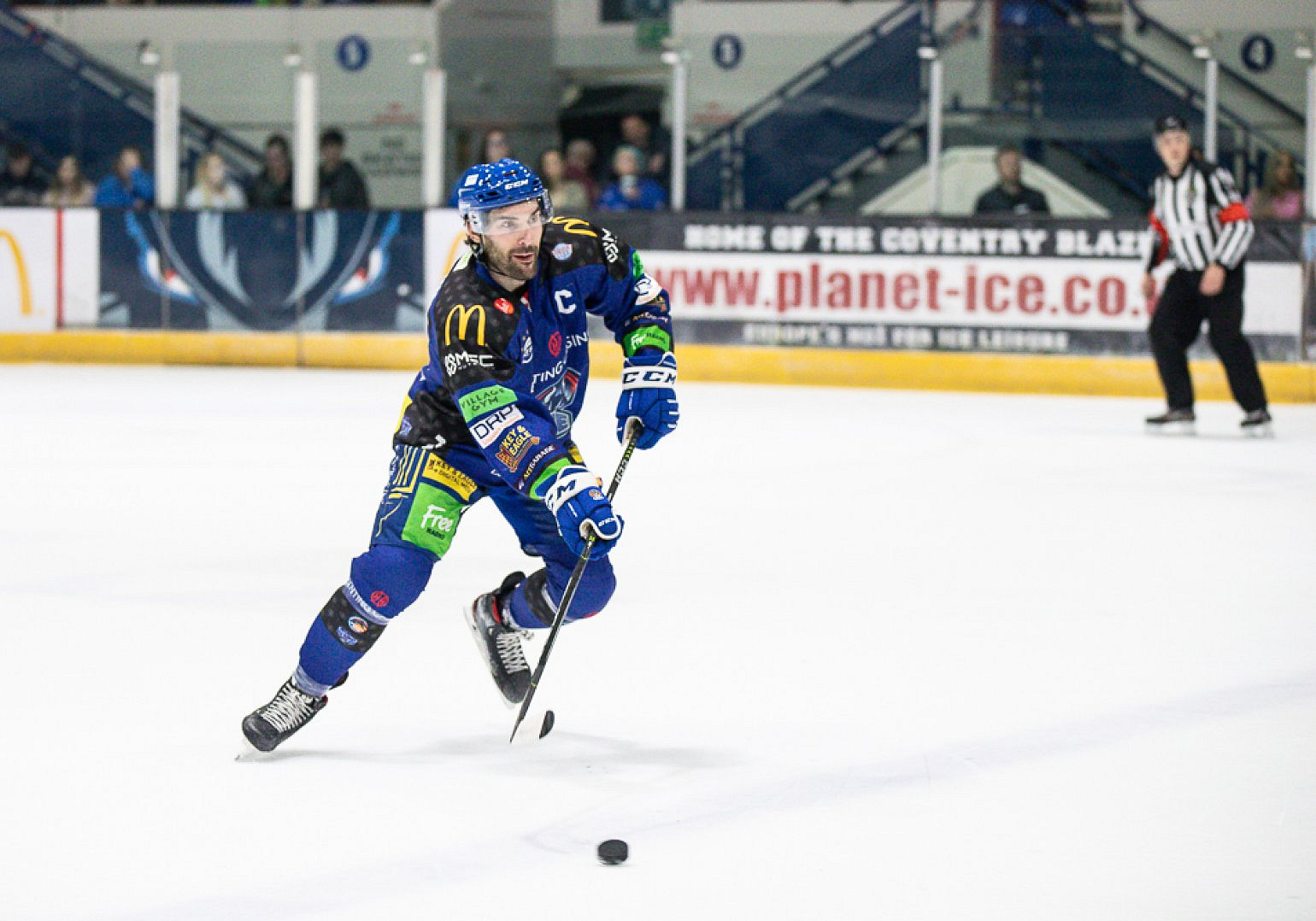 Sunday evening is rounded off with two games starting at 6pm - Coventry welcoming Belfast LIVE on Premier Sports, while Fife host Manchester.
1800 Coventry Blaze vs. Belfast Giants (Tickets - Watch LIVE on Premier Sports!)
Coventry play their only game of the weekend live in front of the Premier Sports cameras against Belfast, who make play their first game of the season in England tonight.
The Giants were in action on Saturday in Cardiff, going down 3-2 but almost earning a point at the very end. Adam Keefe was pleased with his side's compete level and pushback going into the final stages in what was their first game outside of their cup group this season.
The Blaze have had a solid start to the season at home, with five points out of their last three games and only one regulation defeat in their last five games.
This is the 129th overall meeting between the Blaze and Giants in the EIHL, and it's the Giants who have the better record in Coventry with a 31-4-27 record. If the Blaze can score two goals tonight, they will hit a total of 200 at home to the Giants.
1800 Fife Flyers vs. Manchester Storm (Tickets | Webcast)
The Flyers welcome to their first English opposition of the season to Kirkcaldy less than 24 hours after facing the Storm in Manchester.
That game ended a five-game winless streak for the Storm, while the Flyers' own negative series was extended to eight games.
Flyers fans have only had a point in Dundee to cheer this season. Equally as worrying for the team aside from the losses is their production up top - the Flyers were shut out in Manchester and have managed only nine goals in those eight games so far this season.
Manchester's five goals last night were their first of the league season, and in Matt Ginn they have a goalie stopping over 94% of shots in his two league games so far.
Fife have hosted Manchester in 17 previous EIHL games, and narrowly hold the better record with 10 wins to Storm's seven, the last of which was a 3-2 home win on 20 February 2020.