Panthers and Stars host Sunday's early games
Photo: Panthers Images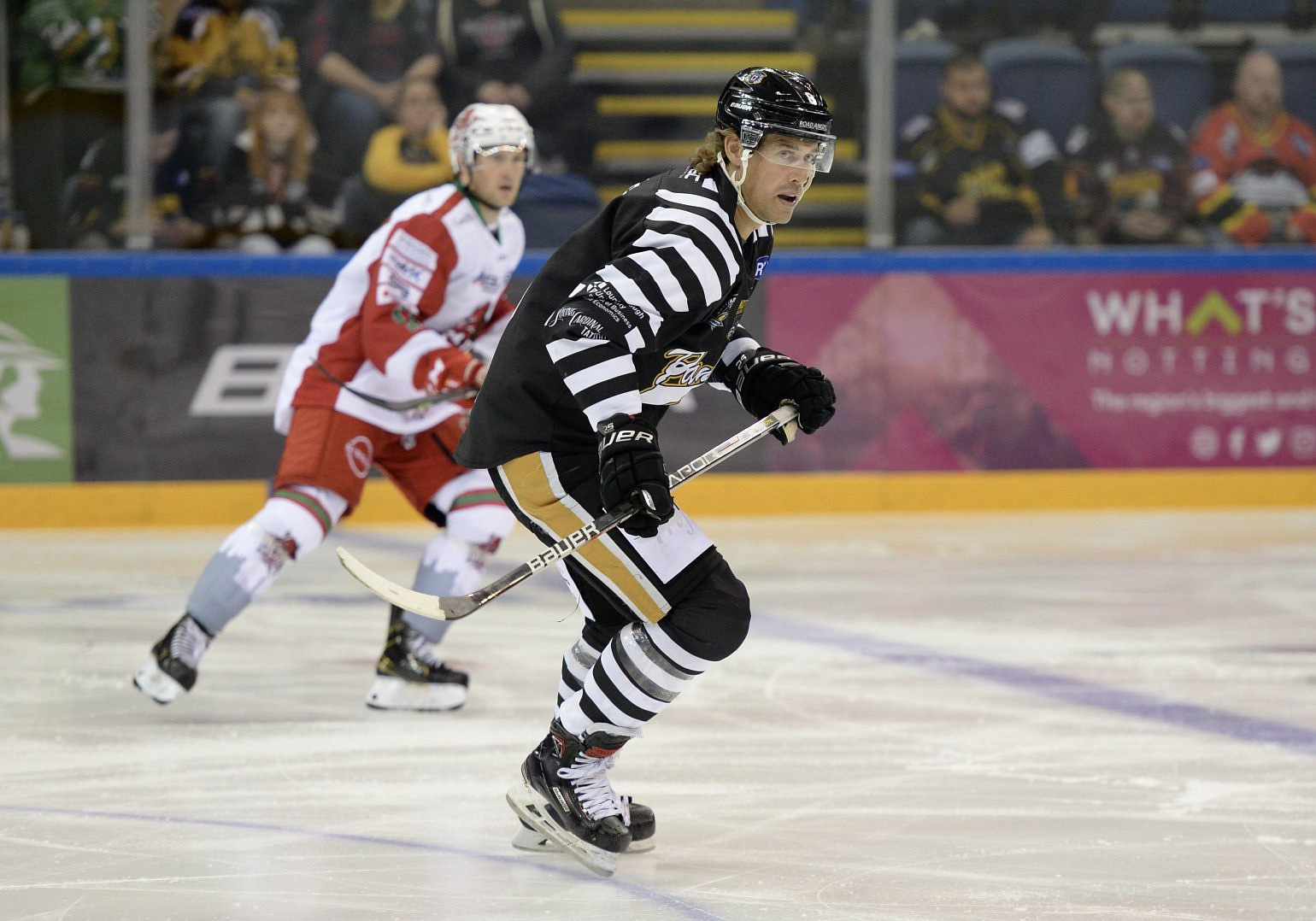 The first two of Sunday's four games see the Nottingham Panthers and Dundee Stars back on home ice for the visitors of Cardiff and Sheffield respectively.
Nottingham Panthers vs. Cardiff Devils (Tickets | Webcast)
A big Premier Sports Elite League clash takes place early on Sunday afternoon with the visit of Cardiff to the Motorpoint Arena.
The Panthers lost both preseason games to the Devils but have had a decent start to the season, though their one league game to date was a home loss to Coventry. They come into this fixture off the back of an overtime defeat in Sheffield.
Cardiff were victors over Belfast by the odd goal in five in their once game of this weekend, and tonight go looking to do something they've only managed once so far this season in three attempts: win on the road. Losses in Coventry and Sheffield came either side of a shutout victory in Guildford.
This will be the 142nd meeting between the Panthers and Devils in Elite League competitions. In Nottingham, the Panthers hold a 43-2-17 record.
1700 Dundee Stars vs. Sheffield Steelers (Tickets | Webcast)
Dundee return to home ice on Sunday for the visitor of Sheffield in what is the Steelers' first trip outside of England this season.
The Stars haven't scored from open play since Dillon Lawrence's goal at 45:54 during last Saturday's win over Fife, and in league play have only managed one goal in two games. However, Omar Pacha's side have been a tough prospect on their own ice this season with only Belfast taking victory in the Stars' four home fixtures so far.
Sheffield head north energised by an overtime win against rivals Nottingham in which they overcame a two-goal deficit early in the first period. Aaron Fox's team have only lost one game of the seven they've played so far this season, and have a knack for getting things done in overtime - three of their wins have come in the bonus period.
Tonight's meeting is the 57th Stars vs. Steelers clash. At the Dundee Ice Arena, the Steelers have a good record having won 17 of 23 fixtures.