Six teams in league action
Photo: James Assinder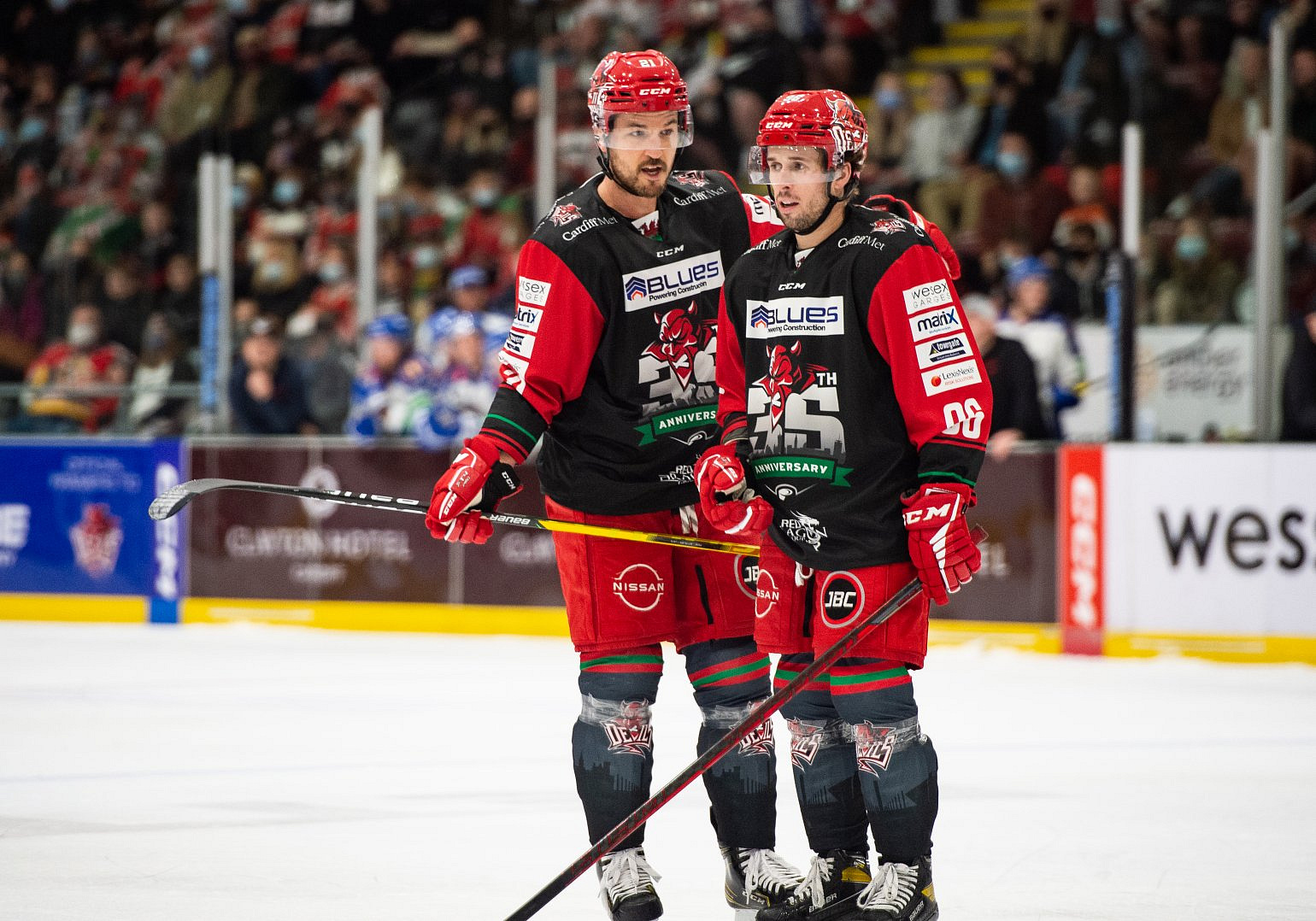 For the first time this season, games in the Premier Sports Elite League outnumber those in the Challenge Cup on the gameday schedule with three fixtures this Saturday night!
1800 Guildford Flames vs. Dundee Stars (Tickets)
Dundee make the long, almost 500-mile journey to Guildford for what will be the Stars' second and Flames' fourth game in the league season.
Guildford got off to a winning start in the league by blanking Manchester 3-0 at the Spectrum before exchanging wins with Sheffield last weekend. Dundee's only league game to date was a narrow defeat in Nottingham.
Overall this season, the Stars have three wins to their name from six games, while Guildford have only lost two games in regulation from seven. Paul Dixon's side are, however, winless in two at home.
The teams have met 15 times in the Elite League overall, with games in Guildford standing at five wins to two in favour of the Flames by a combined score of 31-21.
1900 Cardiff Devils vs. Belfast Giants (Tickets | Webcast)
The first Cardiff-Belfast fixture of 2021/22 is the Devils' third and Giants' first game of the season in the league.
Cardiff were in CHL action midweek going down 6-3 to Lukko Rauma of Finland. That result came off the back of a home and home series with Coventry last weekend where both sides took a home win. The Devils' other league games were an overtime loss in Sheffield, and a routine home win against Fife.
Belfast have only played in the Premier Sports Challenge Cup so far, winning five of their six games played. The Giants last played a league game on 6 March 2020.
The Devils and Giants have played 149 previous games in all Elite League competitions. In Cardiff, the hosts hold a 45-32 advantage.
1900 Manchester Storm vs. Fife Flyers (Tickets | Webcast)
Manchester and Fife meet in what is already being dubbed as a 'must-win' game for both teams.
Neither Storm nor the Flyers have recorded a win yet this season, and only Fife have managed to secure a point so far.
Manchester have lost five straight games, four of which were cup fixtures, although Head Coach Finnerty noted in his post-game interview last weekend that no one is panicking at the Storm Shelter.
Fife got their first point of the season in last week's shootout defeat in Dundee. They have lost all seven competitive games they've played so far this season, however were boosted midweek by the signing of former fan favourite Chase Schaber.
This is the 35th meeting between the teams since the Storm re-joined the Elite League. Since then, Storm hold a 9-8 winning record in Manchester.