Old rivals set for first battle of new season
Photo: Panthers Images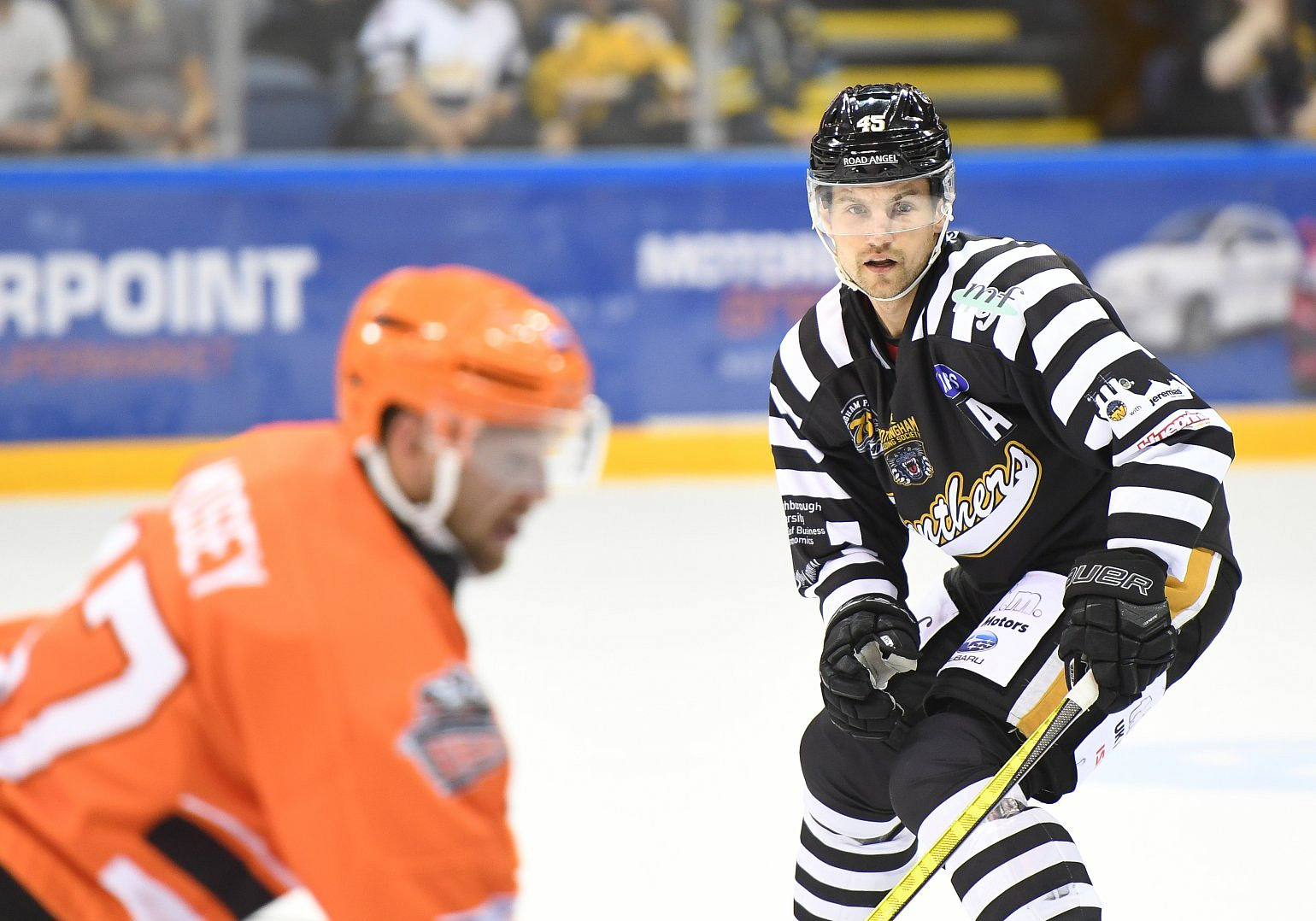 The Sheffield Steelers and Nottingham Panthers renew their longstanding rivalry for the first time in a 2021/22 competitive fixture on Saturday night.
The two meet in a key Premier Sports Challenge Cup fixture at the Utilita Arena some five weeks after over 8,000 fans flocked to see the teams face each other in preseason.
Whoever comes out on top in tonight's game will go top of Group C. With Manchester already four points behind both the Panthers and Steelers, the group is starting to look a two-horse race for the automatic place in the Quarter-Finals, adding extra spice to what is already a fiercely contested rivalry.
Sheffield were beaten in their last home game 6-4 by Guildford, both their first home loss and first overall defeat of the season. The Panthers beat Manchester in Nottingham in their only game of last weekend, but will recall running out 5-3 winners when these sides met in Sheffield during preseason.
This will be the 171st meeting between the Steelers and Panthers in the Elite League era. In Sheffield, the Steelers have won 51 of their 83 meetings, with the Panthers standing at 29 victories and three games having ended in a tie.
Sheffield boast the best powerplay in cup action so far, converting 33.3% of their opportunities (Nottingham 12.5%). The Panthers, however, have one of the hottest penalty kills at 90% (Sheffield 77.9%).