Devils defeated in final CHL clash
Photo: James Assinder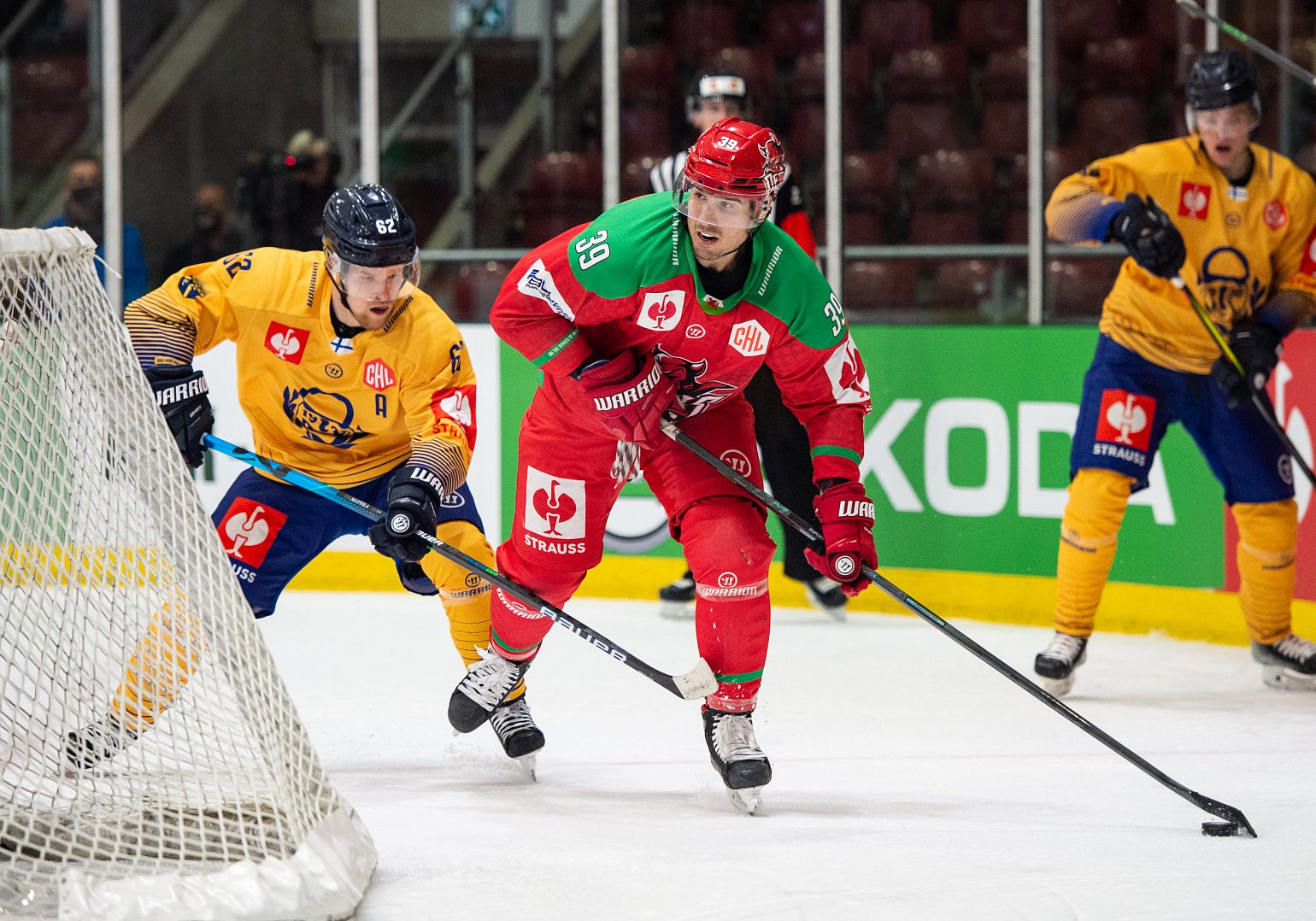 The Cardiff Devils bowed out of the 2021/22 Champions Hockey League with a three-goal home defeat to reigning Finnish Champions Lukko Rauma.
Youngster Linus Nyman opened the scoring 6:48 in finishing off a 2-on-1, and things got worse for the Devils 30 seconds later when Jeremi Tammela snuck the puck home short side from a bad angle - a goal upheld after video review. Harri Kainulainen's powerplay marker with 2:41 left in the period put Jarrod Skalde's side in a deep hole at the first buzzer.
Scott Pooley added Lukko's fourth just past the halfway point of the game before the Devils laughed a fightback. Matt Register's snipe at 30:59, and then Josh Waller jumping on his own rebound at 34:16, had the Devils back to within two with just under 26 minutes left to play. However, Nyman's second of the game at 36:32 put Lukko back three goals ahead.
Brodie Dupont nicely convered a rebound on his backhand to bring the score back to 3-5 with 11 minutes left on the clock, and the Devils had chances to bring things back to a one-goal game as time ticked down.
Taran Kozun was pulled with 2:20 left, followed by a timeout from coach Skalde at 58:26, but the Devils were unable to find a breakthrough - and the game was done and dusted when Nyman completed his hat-trick on the empty net with 44 seconds remaining.
The Devils end the CHL with one win on Game Day 2 at home to Lugano.