Rematches on the cards for Sunday
Photo: Flyers Images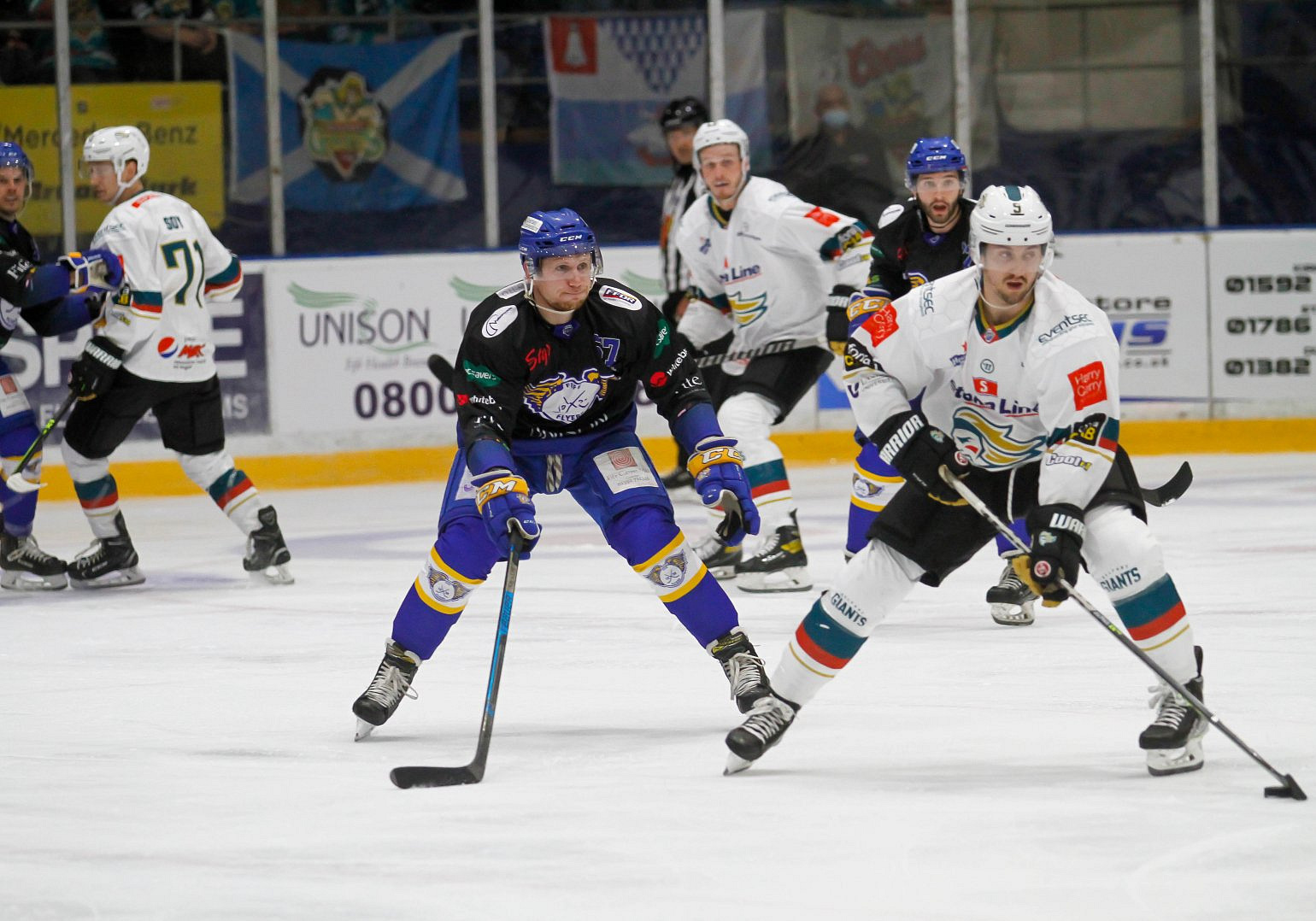 Six teams going into Sunday fixtures knowing that three of them are our for revenge, and the other trio are looking to make it a four-point weekend.
1600 Belfast Giants vs. Fife Flyers (Tickets | Webcast)
Fife head to Belfast hoping to build on picking up their first point of the season on Saturday and to avenge the two home defeats they've already suffered to the Giants.
Belfast blanked the Flyers 2-0 on Friday night for their second win of the season in Kirkcaldy, giving them a combined 7-1 goals victory on the road. The Giants won their only other home game to date against Dundee and would be in a very healthy position in Group A with another victory.
Fife's shootout defeat in Dundee on Saturday was finally a positive for the team. This afternoon's game is the final part of a 3-in-3 for the Flyers, but it's a building where they seldom enjoy success - the Giants have a 23-0-3 record against Fife at the SSE Arena.
1730 Coventry Blaze vs. Cardiff Devils (Tickets | Webcast)
Coventry and Cardiff do battle again in the Premier Sports Challenge Cup less than 24 hours after three third-period goals gave the Devils a 4-1 win over the Blaze in Wales.
That defeat was Coventry's first in regulation since late September, while the Devils have now won three straight and are still yet to taste defeat in regulation this season.
Both coaches picked out key areas of improvement after Saturday's meeting in their post-game analysis.
While the Devils have won 46 of their 81 visits to the Skydome over the years, Coventry have been a thorn in their side more recently. While the 2019 league title final day defeat still lingers in the memory, the Blaze won both of their cup fixtures at home to the Devils in 2019/20.
1800 Guildford Flames vs. Sheffield Steelers (Tickets)
First place in the Premier Sports Elite League is the prize on offer for the winners of the Guildford and Sheffield encounter tonight.
The Flames got the early advantage with a 6-4 win in Sheffield following an excellent road performance, and return to the Spectrum still unbeaten in league play - and in all competitions against anyone not called Cardiff. Aside from completing the perfect weekend, Paul Dixon's side will also be looking to bounce back at home following last week's shutout by the Devils.
That home defeat for the Steelers was the first of any kind for Aaron Fox's team this season after four straight victories. He'll have a call to make in net with Barry Brust, Ben Churchfield and Rok Stojanovič all available - the former playing on Saturday but beaten six times on 24 shots.
Guildford isn't a place that Sheffield traditionally do well - the Flames have won eight of the previous 10 in all competitions.