Devils, Panthers and Stars hoping for home cup comforts
Photo: Mark Ferris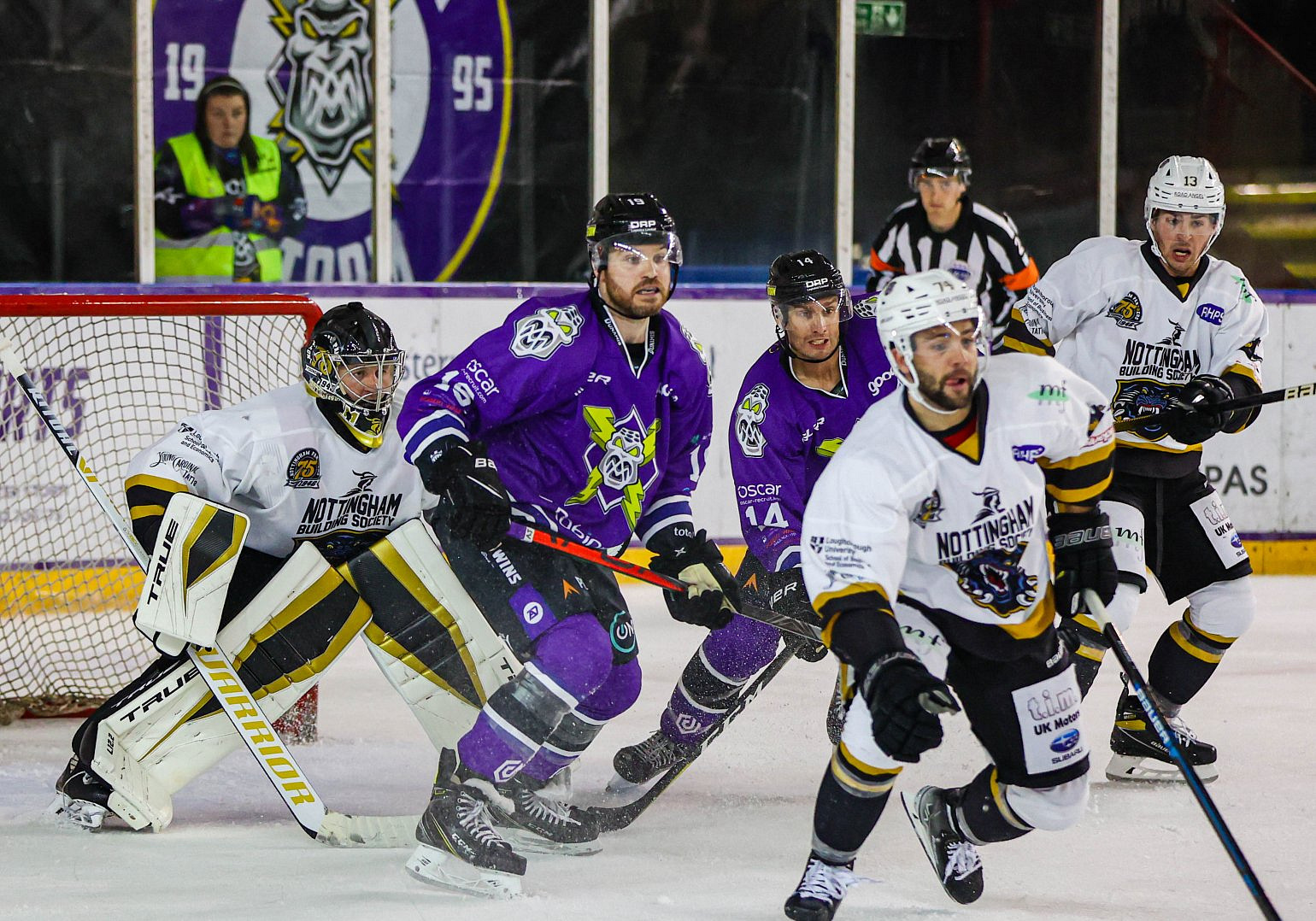 Six teams face off on Saturday night in Premier Sports Challenge Cup action as each group starts to take shape. All games start at 1900!
Cardiff Devils vs. Coventry Blaze (Tickets | Webcast)
The first meeting of the season between the Devils and Blaze promises to be an exciting affair at Ice Arena Wales, but also one carrying a fair amount of importance.
Coventry have yet to win in the cup after opening weekend defeats to Guildford and would be giving themselves an awful lot to do if they were to come out of this weekend's home and home with the Devils without points. There are however plenty of positives for Danny Stewart and his team - the Blaze have five points out of six so far in the league, and haven't lost in regulation for three games.
Cardiff were in CHL action midweek and return home having been mathematically eliminated from that competition. Jarrod Skalde must now focus his team on this two-game series with Coventry which could see the Devils top Group B come Sunday night if results go their way.
This is the 163rd total meeting between the two sides across all Elite League competitions. Cardiff hold the edge at home with wins in 45 of the 77 contests in Wales.
Dundee Stars vs. Fife Flyers (Tickets | Webcast)
The second Scottish derby of 2021/22 has Dundee hosting Fife a week after the Stars inflicted a heavy 6-1 defeat on the Flyers in their own backyard.
Dundee edge the all-time record in their own building 26-17 in Elite League competitions, and Omar Pacha's team have only lost one Challenge Cup game to the Flyers, at home, over that time. This is their 88th overall meeting in the EIHL.
The Stars have two cup wins to their name following that win in Fife and a home victory over Belfast, currently sitting second in Group A.
Fife, meanwhile, have still yet to win a game or pick up a point this season. Friday night's defeat at home to Belfast gives them an 0 and 5 start.
Nottingham Panthers vs. Manchester Storm (Tickets | Webcast)
Nottingham and Manchester meet again six days after the Panthers celebrated a four-goal win at the Storm Shelter.
That result got the Panthers up and running in their first cup game of the season, while for Manchester it was their third defeat in the competition and fourth straight overall.
Nottingham hasn't been the best hunting ground for the Storm since their return to the Elite League, but they do have six wins from 16 played at the Motorpoint Arena. This is the 38th overall meeting between the teams.