Steelers and Flames chasing top spot
Photo: Dean Woolley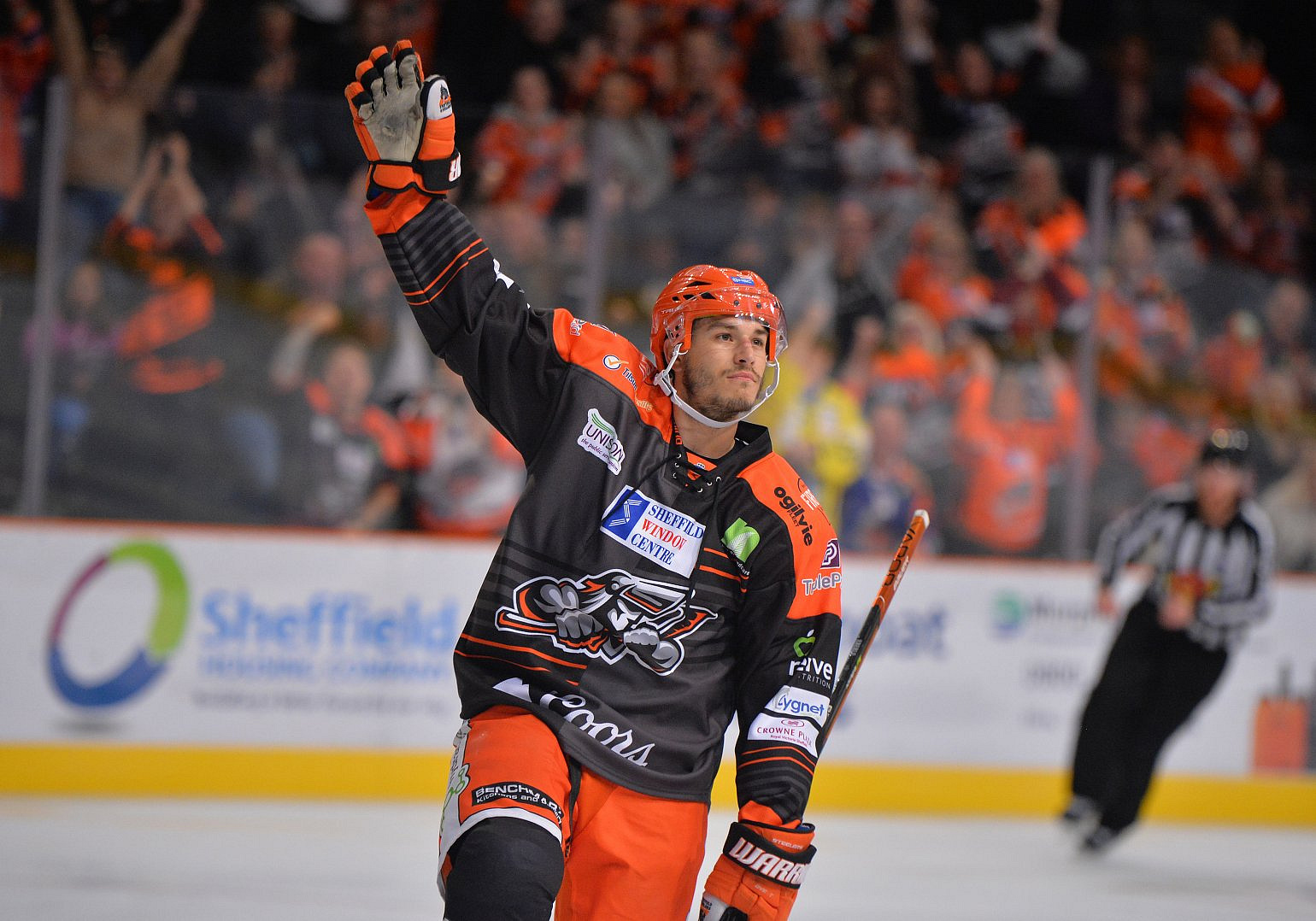 The Sheffield Steelers and Guildford Flames meet tonight in the first of a home and home series this weekend with both sides looking to stay unbeaten in the Premier Sports Elite League.
If either side can win both games they'll go to the top of the table, although the Steelers will go into first if they manage one win.
Sheffield haven't dropped a point yet in any EIHL competition, although their only two league wins both came in overtime. Aaron Fox's team have hit 20 goals in four games so far this season and have a powerplay clocking in at well over 20% in both competitions combined. Tanner Eberle leads the team with four goals in as many games, while at the other end Fox has both Rok Stojanovič and Barry Brust with impressive saves totals.
Guildford have won every game this season except those against Cardiff, against whom they've taken an overtime loss and been shut out; in their other three games, they've recorded wins against Coventry (twice) and Manchester. Paul Dixon's team have had solid goaltending from Kevin Lindskoug (92.41% saves), while Levi Cable's four goals is a team high.
The Steelers have only lost one of their 10 home fixtures against the Flames in the EIHL, the Flames meanwhile have just won one of their 10 visits to the Utilita Arena - the other game was a Challenge Cup fixture that ended in a draw.