Cup matchups for four teams on Sunday
Photo: Derek Black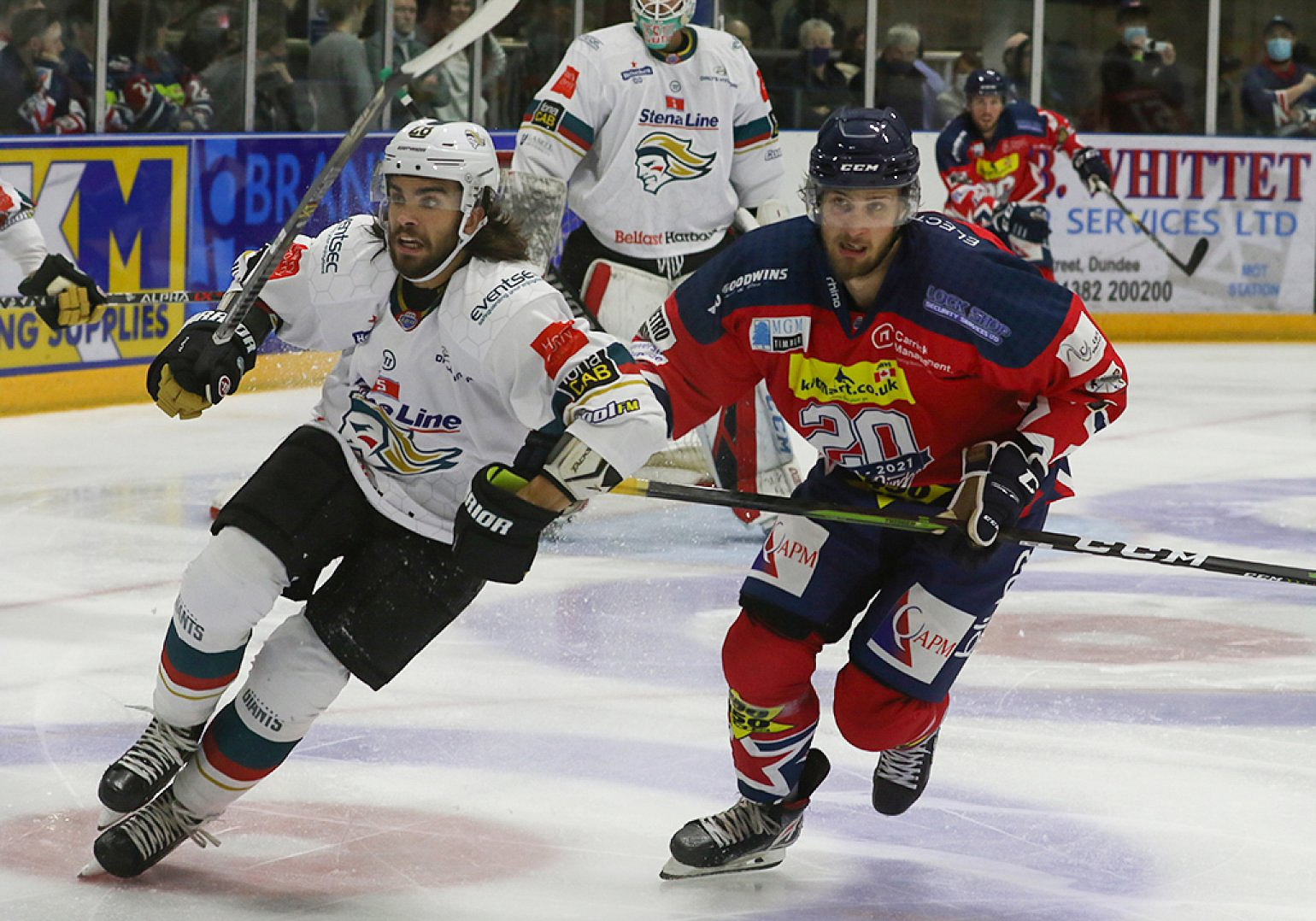 It's Premier Sports Challenge Cup action to round out Week 2 for four teams on Sunday evening.
1700 Dundee Stars vs. Belfast Giants (Tickets | Webcast)
There will be an element of déjà vu for the Stars and Giants as they line up against each other for the second time in eight days in Dundee, and third fixture of that period overall!
Stars fans will, however, be hoping that their team can reverse their fortunes after losing their home game 6-3 and then being shutout in Belfast on Friday night. A 6-1 away win over local rivals Fife was just the victory that Omar Pacha's team needed to get their season going, and they'll be hoping it acts as a catalyst for this home fixture.
Belfast have had an excellent start to this season. Adam Keefe's side were unable to play any preseason fixtures but have now won all three of their opening matches and are starting to pull away from the Stars and Fife in Group A of the Premier Sports Challenge Cup.
1730 Manchester Storm vs. Nottingham Panthers (Tickets | Webcast)
Elite Series rivalries are renewed when the Storm face the Panthers tonight in Altrincham, although this will be the first time the teams have contested a game between them with fans in attendance since 12 February 2020.
Storm opened the season with a heavy home loss to Sheffield and then being shut out in Dundee. Last night's two-goal defeat in Sheffield was the third in a row for the Storm, but they return to home ice looking to get a win on the board for the first time in 2021/22.
The Panthers played just one fixture on opening weekend and were victors over Dundee, however yesterday's home fixture against Coventry was not the result that Tim Wallace's side were hoping for - a 5-2 defeat to the Blaze giving the Panthers a 1&1 record so far.
This is the 37th meeting between the teams since the Storm re-joined the Elite League, but it's the Panthers that hold an 11-8 advantage at the Shelter.