Panthers host Blaze in league action
Photo: Panthers Images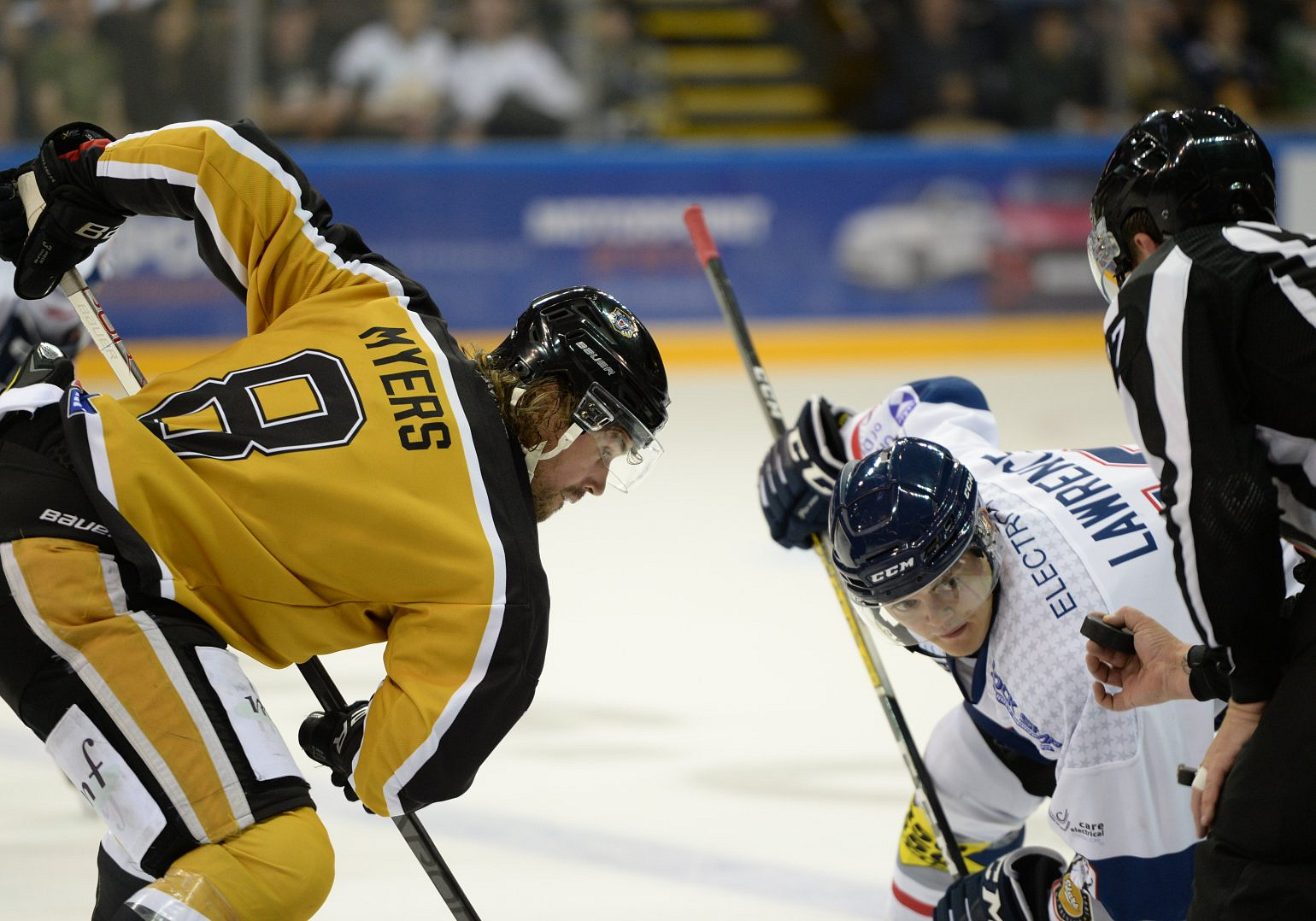 The Nottingham Panthers and Coventry Blaze meet at the Motorpoint Arena tonight to contest their first game together with fans in attendance since 1 March 2020.
The two sides met multiple times in the 2021 Elite Series behind closed doors, but this evening's encounter sees them playing in front of spectators again. Whoever wins tonight will top the Premier Sports Elite League table outright.
Nottingham played only one game last weekend but came through a tight game against Dundee with a 2-1 win. They'll be in cup action tomorrow evening, kicking off their Premier Sports Challenge Cup campaign in Manchester.
''We had a hard-fought battle against Dundee last Sunday for three periods and created a lot of chances. It was a solid team win with good penalty killing. The plan is to obviously keep that rolling while working on some small details." - Tim Wallace (Head Coach, Nottingham Panthers)
Coventry have had an indifferent start to the season. The Blaze's opening weekend saw them lost both games against Guildford, but they responded with a shutout home victory over Fife last weekend to get their first win of the season.
"Last weekend made me feel a lot better about things after the tough start. We showed we can defend and we're very mobile on defense which means we can get back quickly. It was good progress. Playing in front of crowds is so refreshing now and both sides will enjoy it." - Danny Stewart (Head Coach, Coventry Blaze)
This fixture is the 146th meeting between the Panthers and Blaze in EIHL competition. In Nottingham, the Panthers have dominated with 46 wins from 71 games and generally outscoring the Blaze by 2:1.