Six teams open seasons in cup action
Photo: Mark Ferris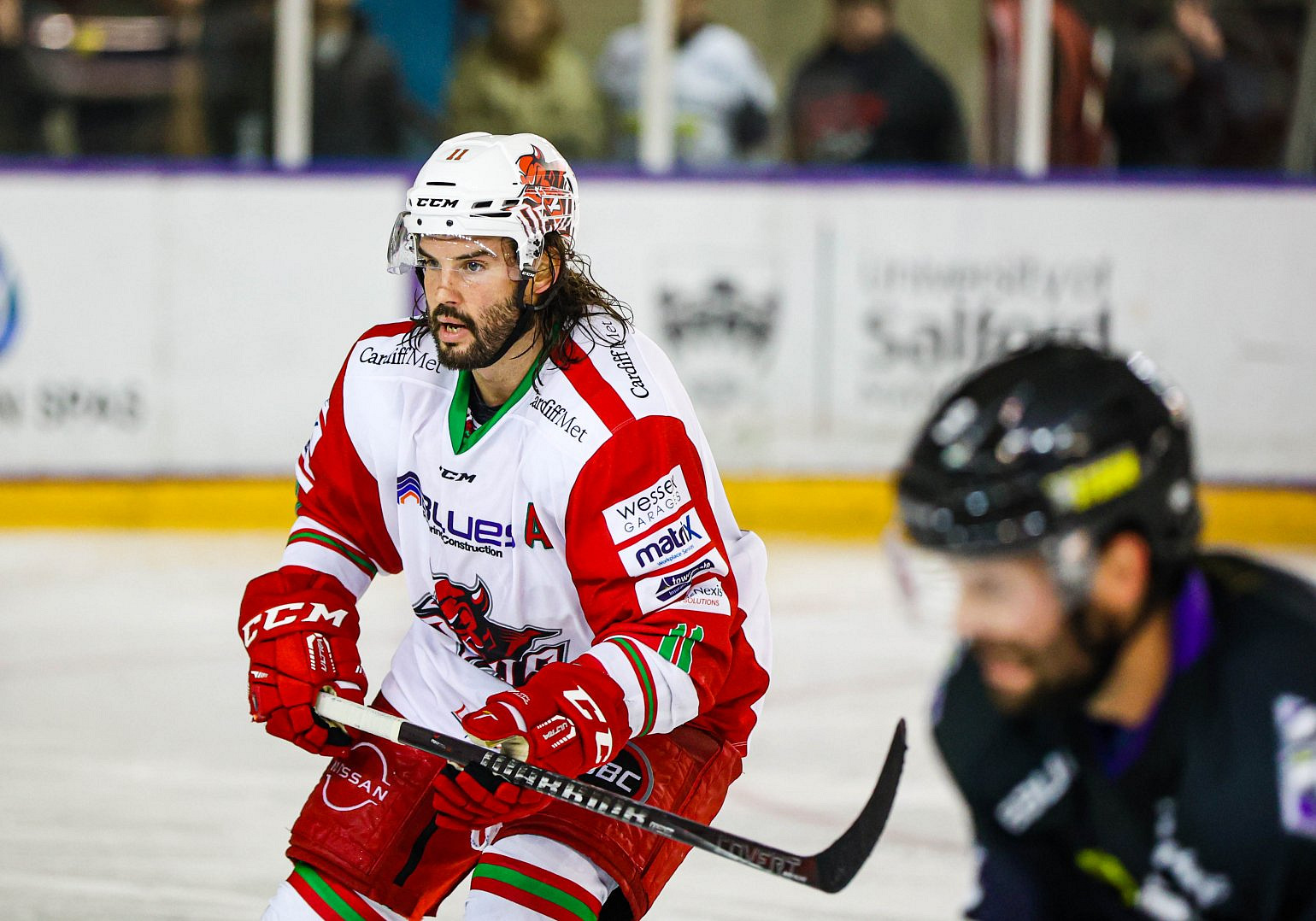 Saturday night is opening night in Cardiff, Dundee and Manchester this evening with each team playing their first home EIHL fixtures of the season.
Cardiff Devils vs. Guildford Flames (Tickets | Webcast)
Cardiff play a competitive fixture for the first time since early September in the Champions Hockey League, and have since gone through preseason without losing – only dropping a point in an OT win. Guildford meanwhile top Group B of the Premier Sports Challenge Cup after back-to-back wins over Coventry last weekend.

"After some very tough outings in the CHL, I thought it was important that we had an opportunity to play the way we want to play. I never felt like we were playing exhibition games, our guys were so eager to have the puck and compete that these games were great preparation for competitive action against Guildford." – Jarrod Skalde (Head Coach, Cardiff Devils)
"For us, it was a very good weekend last time out, I liked how we played as a team but obviously it's early season and you can't get carried away. Going into Cardiff is always hard, but we have very competitive games against them and we're looking forward to going there." – Paul Dixon (Head Coach, Guildford Flames)
This will be the 26th meeting between the Devils and Flames in the Elite League across all competitions. The Devils have won nine of their 12 home fixtures, scoring an average of four goals per game and conceding only 2.7.
Dundee Stars vs. Belfast Giants (Tickets | Webcast)
After almost 2,000 fans packed into the Dundee Ice Arena for a preseason game against Fife last week, the Stars will be hoping to get their season started in front of another big crowd tonight against Belfast.
The series with the Flyers was Dundee's only preparation ahead of starting competitive games, however Belfast have not played any preseason at all - although they have been on the ice for a fortnight. This will also be the first outing for the Giants' new visual identity, which was unveiled on Wednesday.
"We want to enjoy everyone moment. A lot of guys haven't played for a while and so everyone is going to enjoy the first competitive game back. Belfast haven't played preseason so we haven't had a chance to see any tape of them, but they're always a very challenging team to play against." - Omar Pacha (Head Coach, Dundee Stars)
"It's exciting to get started again. It's been a long process to get to where you want to be, which for us is a championship, and we're a couple of weeks into that now but looking forward to start testing ourselves against other teams. The players are itching to get going and playing actual games, and we've done our best to prepare as much as we could." - Adam Keefe (Head Coach, Belfast Giants)
Tonight's fixture is the 63rd meeting between the Stars and Giants across all EIHL competitions, with the Giants having won 23 of the 32 fixtures in Dundee.
Manchester Storm vs. Sheffield Steelers (Tickets | Webcast)
There isn't a much better way to start a season in Manchester than playing rivals Sheffield from over the Pennines!
Both teams played preseason last weekend, while Manchester had additional midweek games against Coventry to total up four warm-up games before hitting the ice for points for the first time.
The Steelers have netminder Barry Brust available for this weekend's games after he arrived in the country earlier this week, however Manchester will only ice 13 non-homegrown players on opening weekend.
"To finally get going is a great feeling. We're expecting another big crowd at the Shelter, I know Sheffield will be well supported as well, so it should be a great atmosphere, but it's our rink and we want to make sure we start the best way we can in front of our fans." - Ryan Finnerty (Head Coach, Manchester Storm)
"What we've learned over the pandemic is not to take anything for granted, and to enjoy every moment. The players are raring to go now. I liked out compete during the preseason games, and the guys have bought in very early to what we're trying to achieve." - Aaron Fox (Head Coach, Sheffield Steelers)
The Storm have faced Sheffield 36 times since returning to the Elite League, winning six of the 18 fixtures at the Shelter to date.