Blaze and Flyers open league campaign
Photo: Scott Wiggins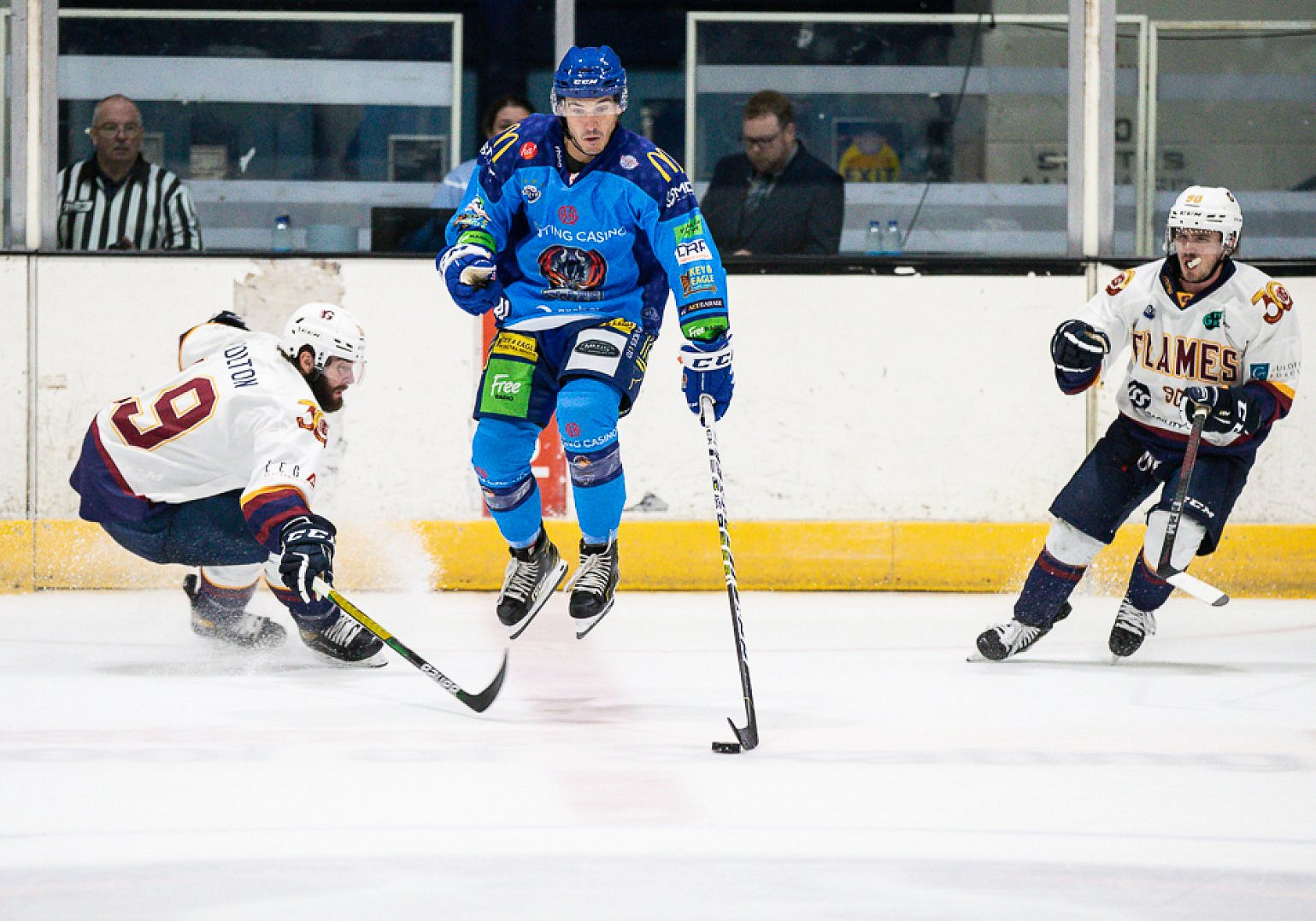 566 days after the last league game was played in the EIHL, Coventry and Fife celebrate the first game in the Premier Sports Elite League's league season.
While the Blaze have already played competitive fixtures this season already, in the Premier Sports Challenge Cup, the Flyers have only had two preseason games against Dundee to prepare for the season ahead – they split that series with a home win each. Coventry, meanwhile, lost both of their preseason games against Manchester, and were beaten by Guildford in cup action last weekend.
"It wasn't the start we wanted last weekend, but we had only been together for seven days as a group prior to those cup games. We regrouped and got back together in the week to work on parts of our game, and look forward to getting back out in front of our fans again tonight." – Danny Stewart (Head Coach, Coventry Blaze)
"It's a tough start, but, as we all know, there are no easy games in this league. We have almost an entirely new team aside from a few returning faces, we know what these players can do, but this upcoming weekend will give us a benchmark of where we are." – Todd Dutiaume (Head Coach, Fife Flyers)
Coventry are not expected to have either Joey Raats or Ryan Penny available this weekend as their arrival remains delayed in processing visas. The Flyers should have James Isaacs and Kristian Blumenschein in their line-up after the pair were absent from last week's preseason fixtures.
These sides have played 40 previous league fixtures, with the Skydome not the best hunting ground for the Flyers – the Blaze have won 13 of the 20 games played in Coventry since the Flyers joined the Elite League, averaging 4.4 goals per game and giving up only 2.7. The sides last met on 11 January 2020, with the Blaze taking a 4-1 win.