Storm end preseason with win over Blaze
Photo: Mark Ferris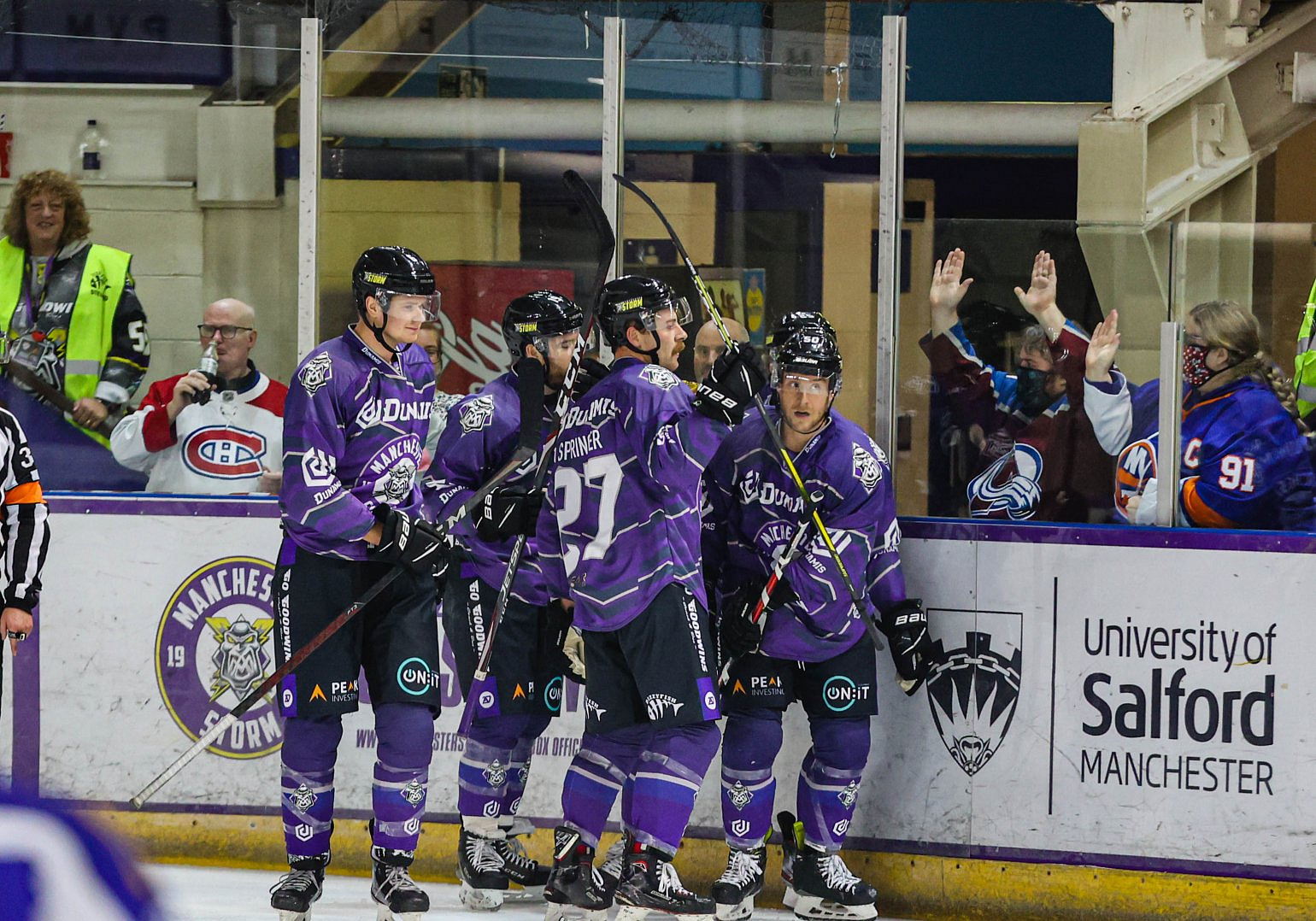 Manchester and Coventry concluded preseason with a nine-goal game at the Storm Shelter on Wednesday night.
Storm led after an even opening period through Scott Simmonds down the middle, and that lead was doubled 2:38 into the second thanks to a fine wrist shot in the slot from Wade McLeod.
Coventry got their first of the night just under three minutes later as Alec Marsh set up Evan Bloodoff alone in the slot for the one-timer, and with 3:54 left in the period Luke Ferrara batted the puck home from close range to tie things up.
David Broll gave the Blaze their first lead of the game early into the third period, but that advantage was cancelled out at 45:14 with Adam Brady firing home after Dallas Ehrhardt's original effort was saved by Jordan Hedley.
With 9:44 to play, Tyson Fawcett put the Storm back ahead with a nice finish from a tight angle off of Curtis Hamilton's feed. Ferrara got his second tying goal of the game with a bottle-popper at 55:09, but a late powerplay allowed the Storm to regain the lead through McLeod with 2:34 to go. That goal was enough to win the game, despite Coventry playing the final 32 seconds 6-on-4 as they searched for an equaliser.