Panthers win in Sheffield to split preseason series
Photo: Dean Woolley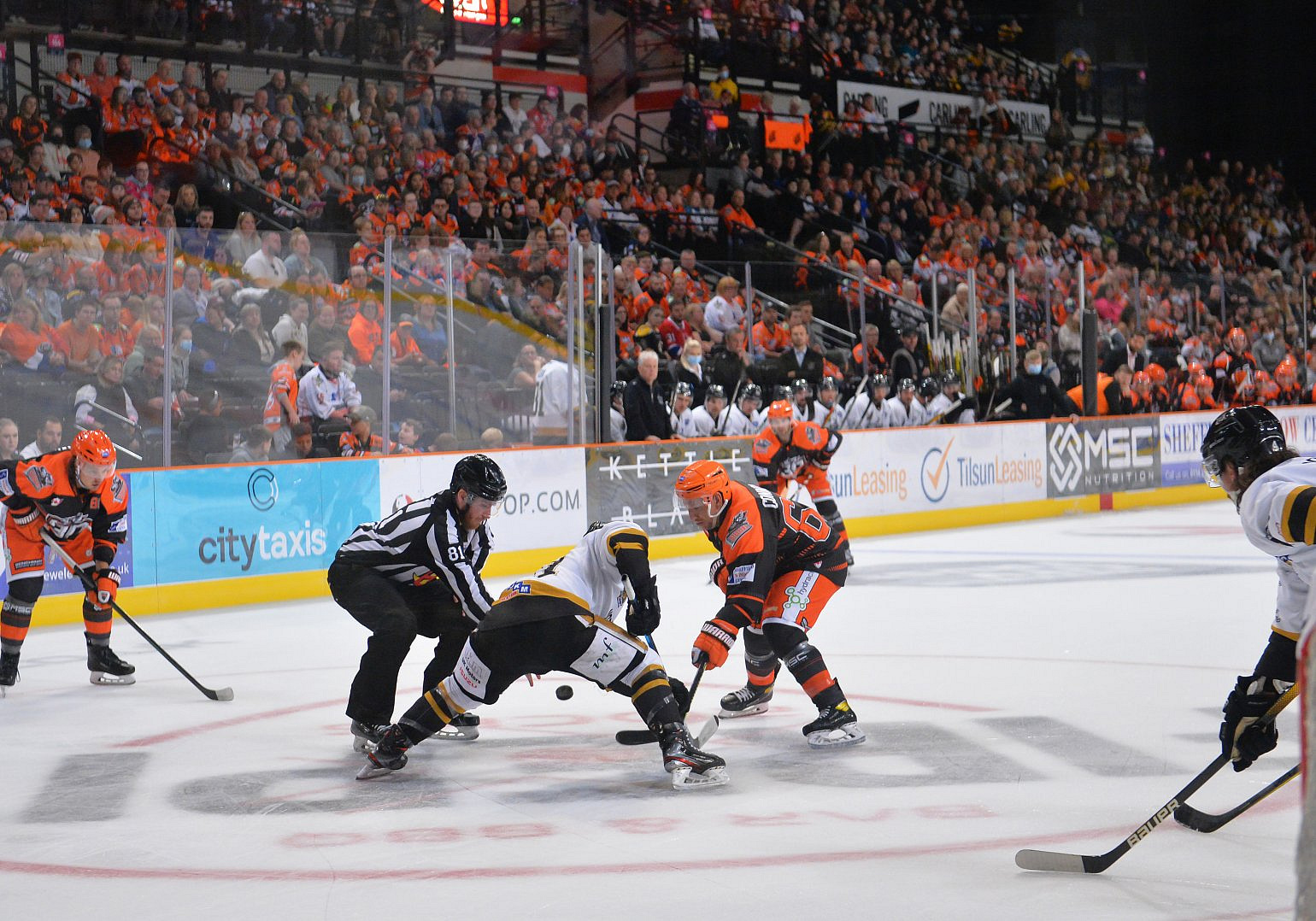 The Steelers and Panthers faced off for the second time in successive nights as the Yorkshire side celebrated their first home game since March 2020 in front of 8627 fans!

The home crowd however didn't see the start they were perhaps expecting. Massimo Carozza opened the scoring just 2:05 into the game, with Christophe Boivin doubling that lead less than 90 seconds later. When Matthew Myers struck on the powerplay at 13:15 the Panthers looked like they might be about to run away with things, but a Robert Dowd goal with 27 seconds left in the period gave the Steelers some life. Robbie Baillargeon re-established the Panthers' two-goal advantage at 29:30, but the Steelers were again back to within one this time through Evan Mosey's slapshot on the powerplay.
With the match a one-goal game going into the third, the fans were set for an exciting finish. The Steelers pressed for an equaliser until the very end, but things were finally settled by a Baillargeon empty netter with 18 seconds left.
The win means the sides split their preseason series with a win each, both victorious on the road.