Blaze and Flames set for reverse Sunday meeting
Photo: John Uwins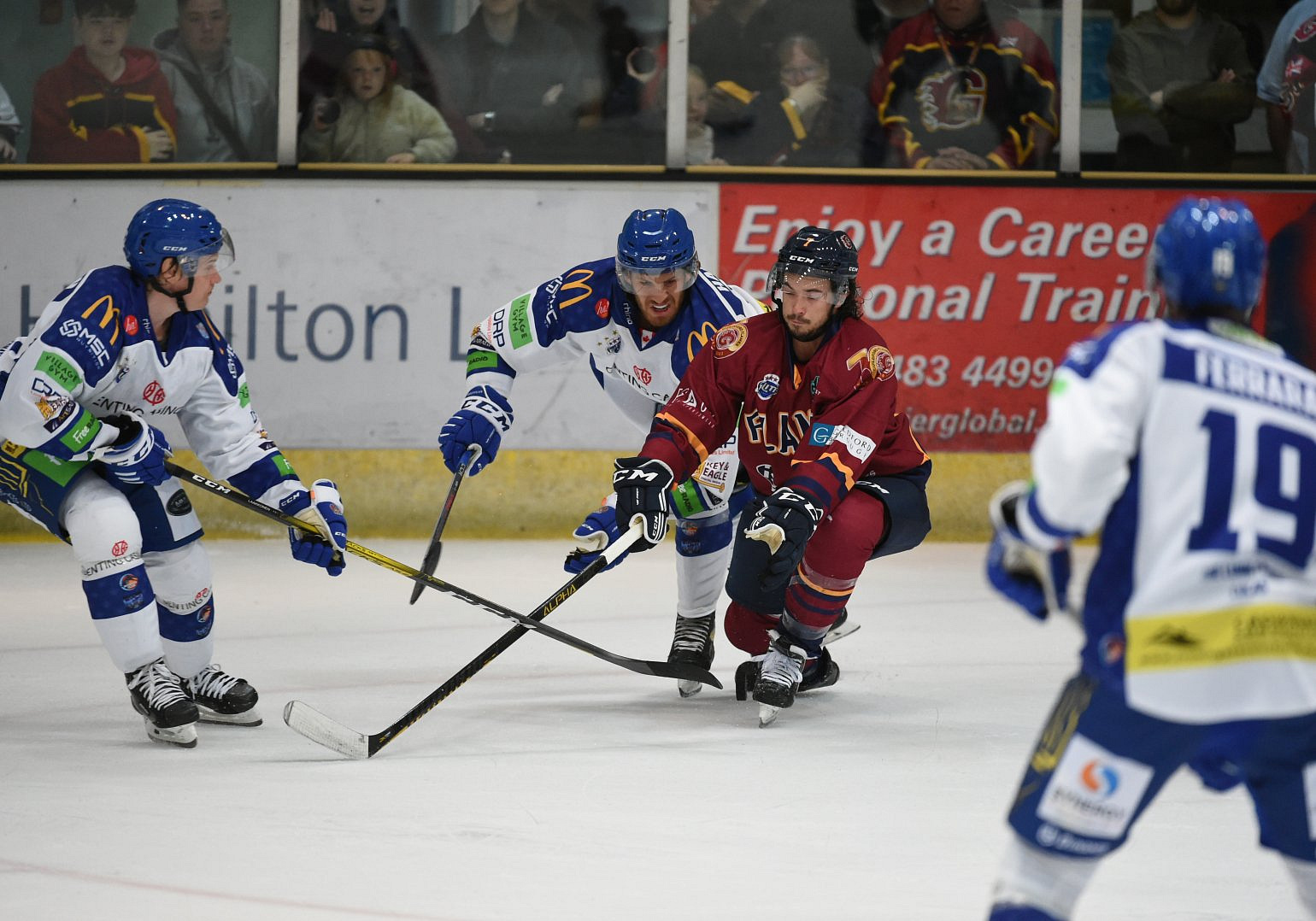 They opened the 2021/22 Premier Sports Elite League season yesterday evening, and now Coventry and Guildford will go again this Sunday in the reverse meeting of their Premier Sports Challenge Cup campaign.
It was a 7-4 victory for the Flames on opening night, thanks in large part to a four-goal second period in which Paul Dixon's team went from a tied game to a 6-2 lead. 
However, Coventry now have the chance to bounce back in front of their own fans.
"We've studied the tape from last night, it was an early-season gut check for our group, but at this time of the season making changes so soon isn't the way to go. We have to be better in the execution of what we're doing, so we'll look at some clips and make sure we execute better." - Danny Stewart (Head Coach, Coventry Blaze)
"It was a confidence boost to win our first game, but of course we can't get carried away. Make no mistake this will be a hard test for us in Coventry. The ice surface is slightly smaller so things will happen a lot quicker with less space, and they'll be ready for us." - Paul Dixon (Head Coach, Guildford Flames)