Storm win preseason clash in shootout
Photo: Scott Wiggins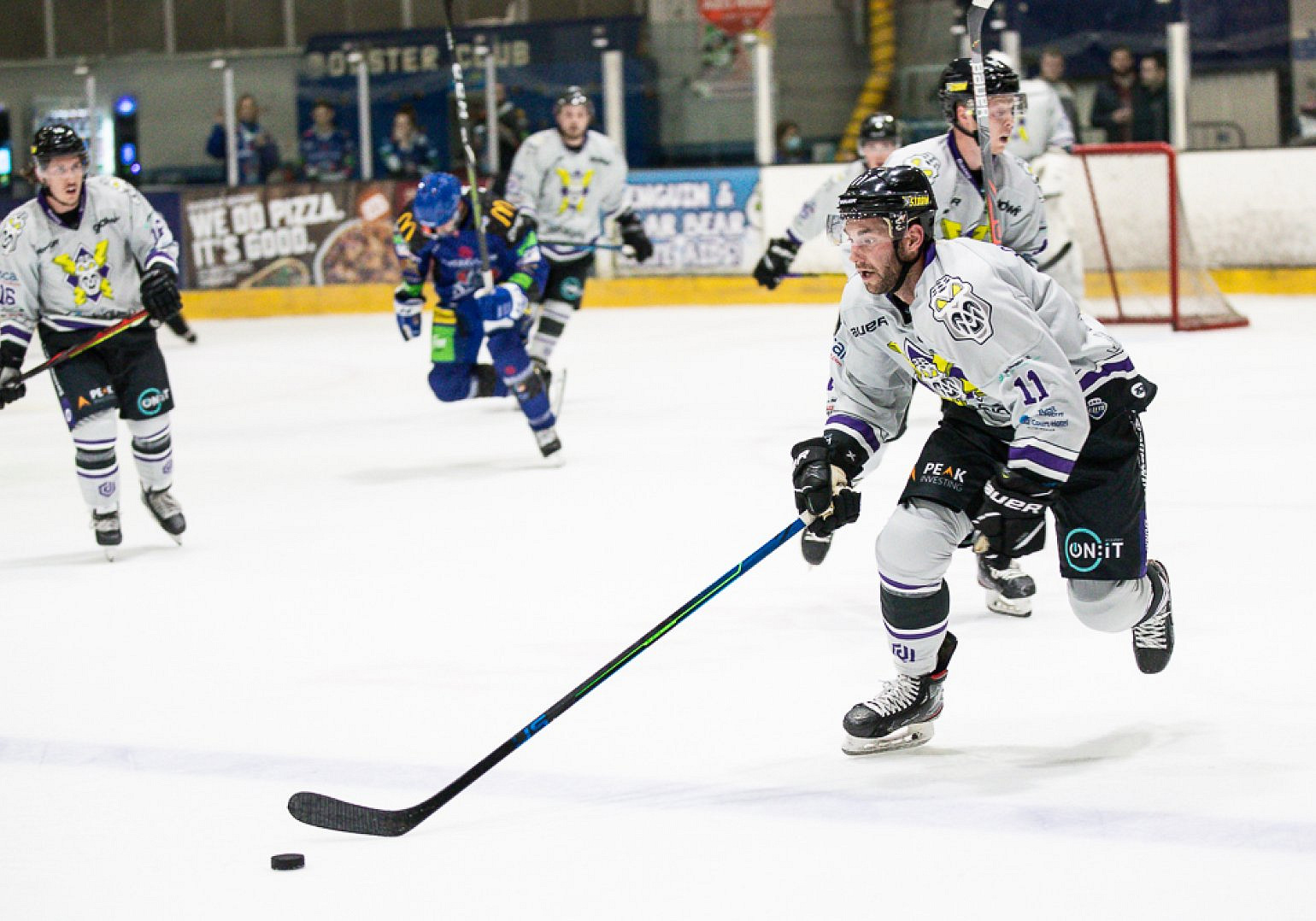 The Manchester Storm came from behind to eventually earn a shootout win in Wednesday night's preseason action.
Coventry led after the opening period thanks to Austin Mitchell-King, the youngster on a two-way deal with Telford giving Danny Stewart something to consider ahead of the opening weekend with a lovely toe-drag and wrist-shot finish.
That lead was doubled during the second by Evan Bloodoff as he slotted past the impressive James Downie in the Storm net.
For period three the Blaze opted to put Jordan Hedley in net, replacing CJ Motte who stopped all of the 19 shots he faced. Machester were on the board with 8:43 left on the clock through Liam Morgan, and tied the game just over a minute later when Joe Hazeldine fired home from the point after a scramble in front of Hedley.
With 55:09 on the clock, Tyson Fawcett produced a bit of magic to put the Storm ahead, taking the puck across the blueline backwards before backhanded over Hedley's shoulder.
The scoring wasn't finished there, however. A late powerplay for the Blaze gave them an opportunity to tie things, and they obliged with Luke Ferrara finishing from Matt Thompson's inch-perfect pass at 57:39.
3-on-3 overtime followed and was end to end, with no stops until inside the final two minutes of the extra period. With 79 seconds left the Blaze were put on the powerplay but couldn't find a way past Downie.
Downie was the Storm's hero stopping all four of the shots he faced, while goals from Dallas Ehrhardt, Tyson Fawcett and Adam Brady saw the Storm win the shootout in four rounds..
Documents