Blaze and Storm enter preseason
Photo: Scott Wiggins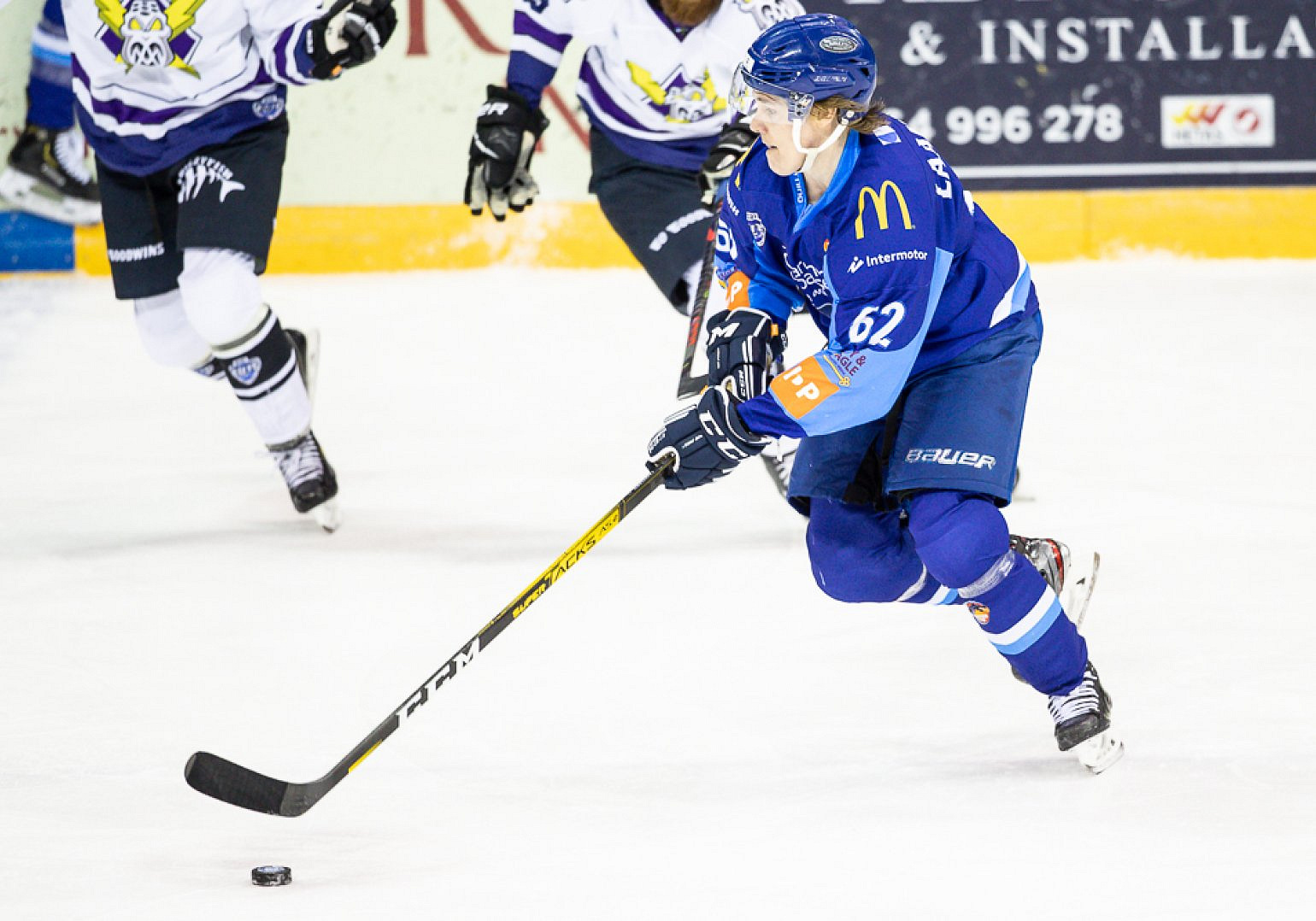 They met multiple times in the 2021 Elite Series, but tonight the Coventry Blaze and Manchester Storm will finally get back on the ice in front of fans again.
The two teams meet at the Skydome in Coventry for the first of two warm-up matches. For the Blaze, however, this preseason fixture takes on slightly more meaning ahead of them beginning their Premier Sports Challenge Cup schedule at the weekend against Guildford.
It will be the first time that Blaze fans have seen their team on home ice since Luke Ferrara scored a late winner against Dundee on 8 March 2020, in what was the last Elite League game to finish before the pandemic cut the season short. Storm fans will have to wait until this weekend to see their team back at the Shelter, with a home friendly against Cardiff awaiting them.
Blaze Head Coach Danny Stewart said in his preseason press conference that he's likely to be short a few bodies due to visa issues for tonight and possibly the weekend, meaning that two-way players Sam Russell and Austin Mitchell-King are very likely to feature in this evening's game. Storm meanwhile have a number of players on their roster that they're able to call in and should be near full strength.
As this is a preseason game, we'll be giving the statistics crew in Coventry a chance to practice without live scoring here on the EIHL website. However, we will make the gamesheet available after the game.