Pride Week set for January 2022!
All set for celebrations with fans in arenas!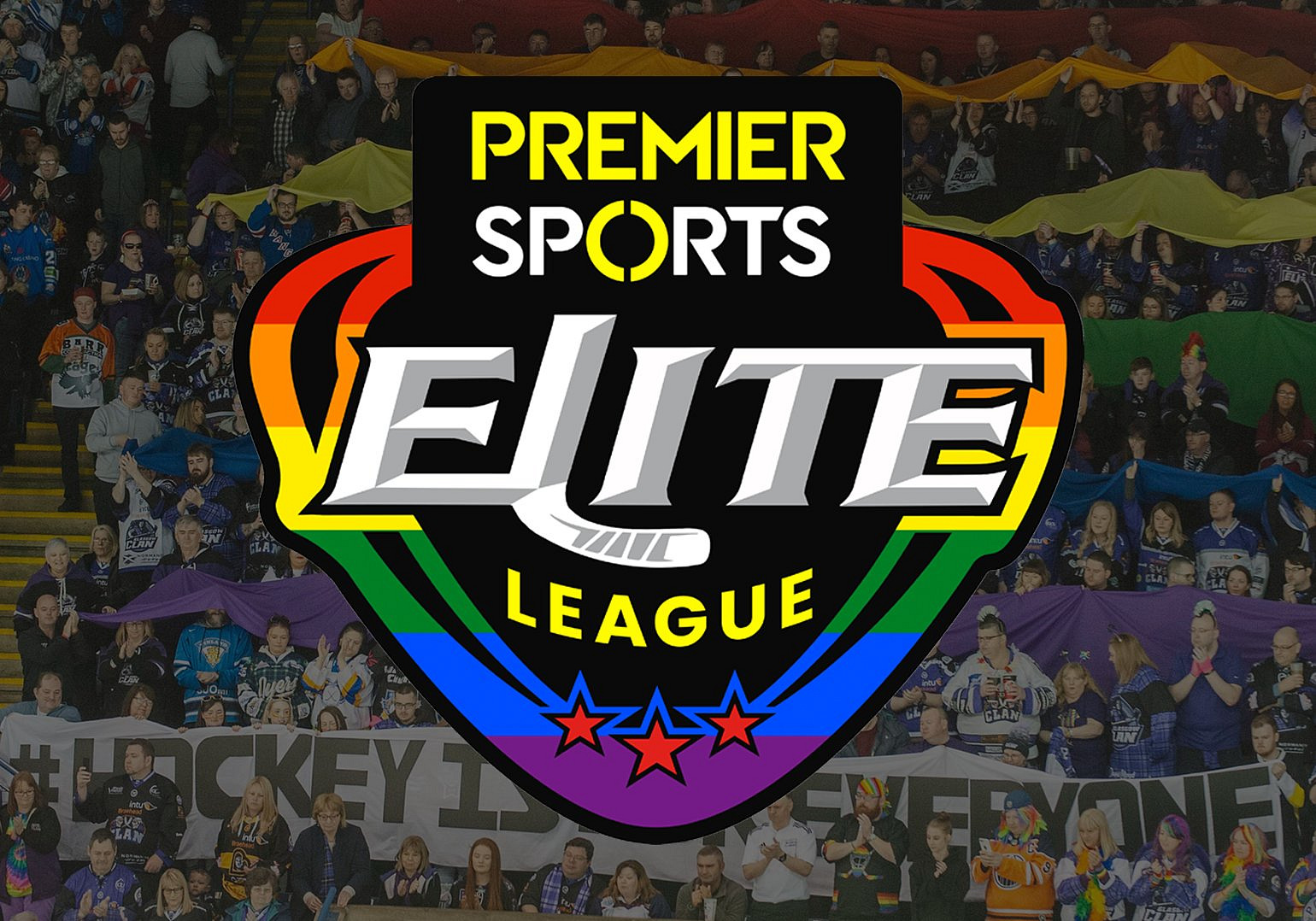 The Premier Sports Elite League is thrilled to confirm that Pride will return during 2021/22, with a whole week of celebration across the league in January 2022.
Pride Week will take place from 8-15 January 2022, during which each of the league's 10 teams will organise their own Pride Night at a home game.
"We made a very clear commitment during the 2019/20 season that we wanted to promote the message that ice hockey is a safe space for LGBTQ+ athletes and fans alike. In January 2021 we could only celebrate this online, but we are incredibly excited to celebrate Pride Week in 2022 with our fans in arenas again," explained EIHL Media Manager Luke Fisher. "we know that hockey fans are special, and ours showed what an incredible group they are during Pride Weekend 2020.
"We know they value this initiative very highly and we are looking forward to celebrating the inclusivity and diversity in our sport again this January."
The fixtures for Pride Week 2022 are as follows:
Saturday 8 January
Guildford vs. Nottingham
Sunday 9 January
Nottingham vs. Fife
Friday 14 January
Belfast vs. Cardiff - Live on PremierSports!
Coventry vs. Sheffield
Glasgow vs. Nottingham
Saturday 15 January
Dundee vs. Glasgow
Fife vs. Nottingham
Manchester vs. Belfast
Saturday 22 January
Sheffield vs. Nottingham
Cardiff will choose their Pride Night when they can celebrate with fans in arenas in Wales again.