Initial TV Schedule Confirmed
Schedule confirmed into early 2022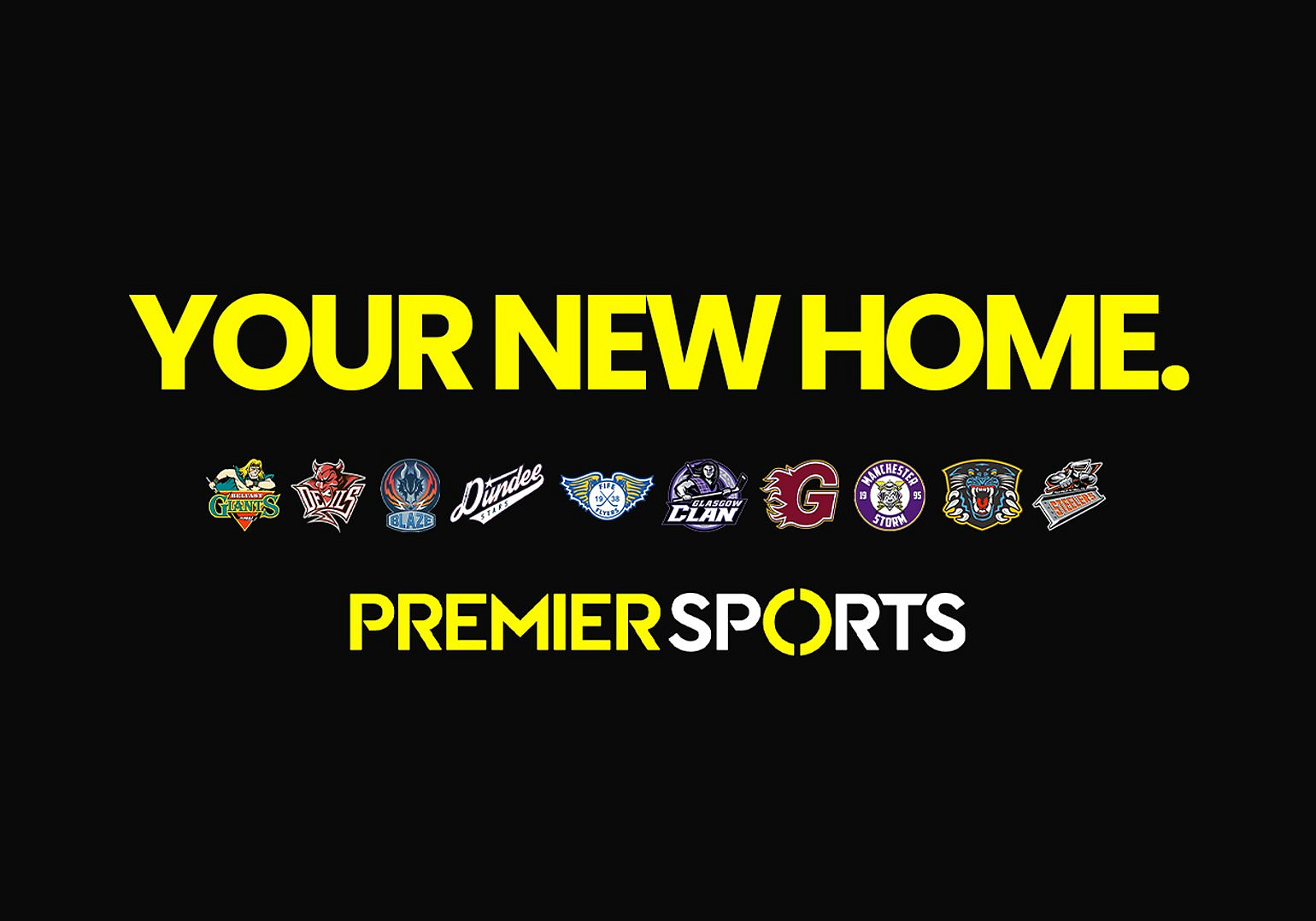 Premier Sports have confirmed their initial schedule of live games during the 2021/22 Premier Sports Elite League season up to and including 5 February 2021.
The games are as follows:
2021
26.09 Sheffield Steelers vs. Cardiff Devils
03.10 Coventry Blaze vs. Sheffield Steelers
17.10 Coventry Blaze vs. Belfast Giants
24.10 Cardiff Devils vs. Manchester Storm
29.10 Nottingham Panthers vs. Belfast Giants
06.11 Glasgow Clan vs. Fife Flyers
14.11 Dundee Stars vs. Belfast Giants
21.11 Fife Flyers vs. Cardiff Devils
28.11 Coventry Blaze vs. Cardiff Devils
05.12 Glasgow Clan vs. Belfast Giants
22.12 Dundee Stars vs. Nottingham Panthers
27.12 Nottingham Panthers vs. Sheffield Steelers

2022
02.01 Fife Flyers vs. Glasgow Clan
09.01 Glasgow Clan vs. Guildford Flames
14.01 Belfast Giants vs. Cardiff Devils
19.01 Cardiff Devils vs. Sheffield Steelers
05.02 Nottingham Panthers vs. Glasgow Clan
Premier Sports will show 22 regular season games, followed by a Playoff Quarter-Final second leg. They'll also have the Premier Sports Challenge Cup Final live, as well as the semis and final of the Premier Sports Playoffs.