Devils complete preseason double over Panthers
Photo: Panthers Images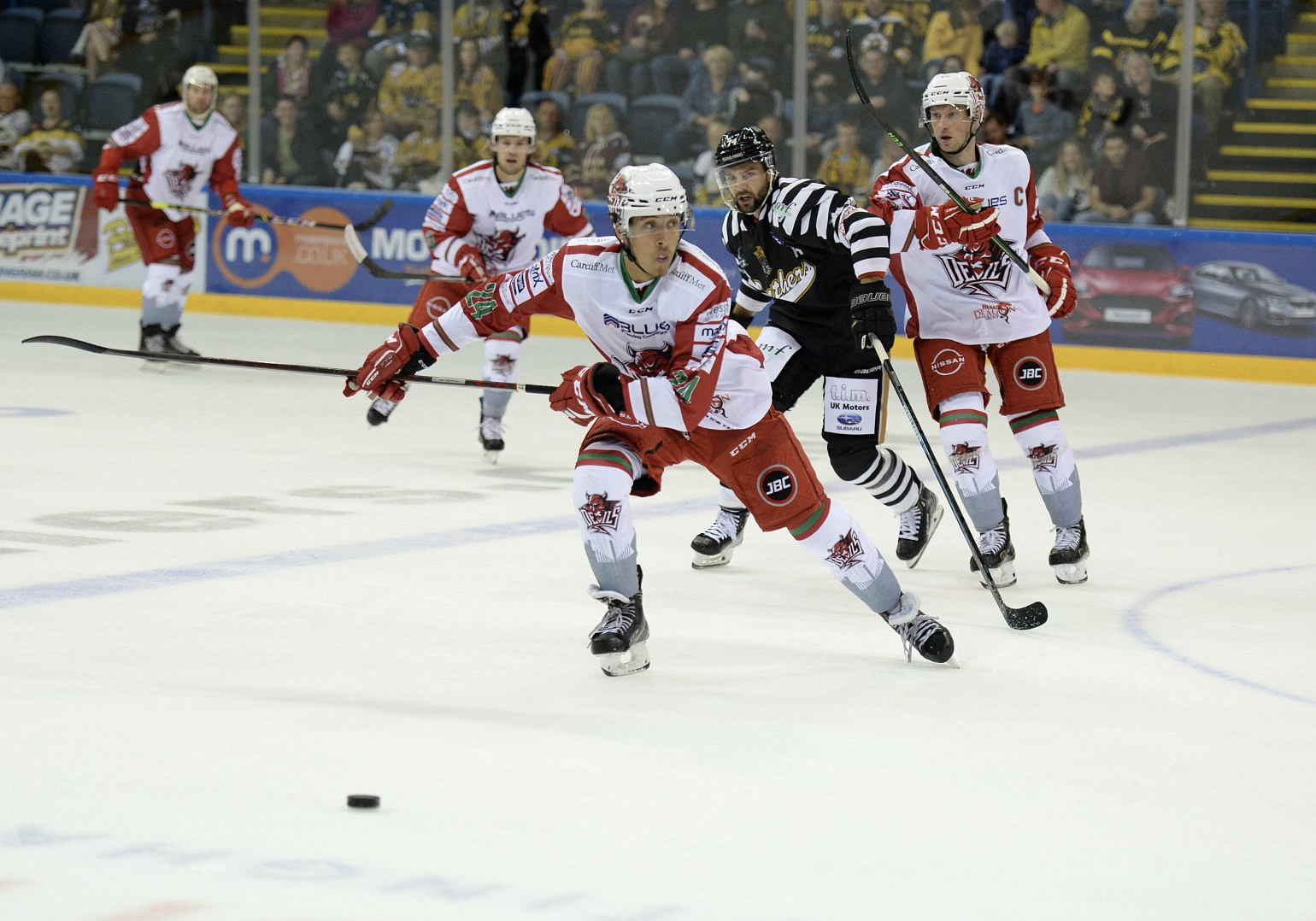 It wasn't the return to home ice in front of their own fans that the Nottingham Panthers would have hoped for, as they were beaten 4-2 on the night by the Cardiff Devils, who won the Diamond Jubilee Cup 9-3 on aggregate.
The Devils, who were leading 5-1 from the first leg 21 hours earlier, took an early lead on the night through Brodie Reid who found himself through on Kevin Carr after a stretch pass from Josh Waller, and made no mistake with the finish with just 4:02 played. 
That lead held until early in the second period when Kevin Domingue's quick shot appeared to hit both posts before landing over the line to tie the game up. Just shy of ten minutes later, the Panthers were ahead as Domingue's shot on the powerplay went through a screen and Mac Carruth's five-hole make it 2-1 with 34:41 gone.
Cardiff were back level before the period was out, however, with Brandon McNally the benefactor of a loose puck following a scramble in front of Carr's net.
On their first man advantage of the game, the Devils then went back into the lead after a rebound bounced in off McNally at the top of the crease with just under 15 minutes to play.
Domingue was denied a hat trick with 11:20 to play when he found himself free in the slot, only for Mac Carruth to pull off an excellent save to keep the Canadian out.
With 9:58 to play, Trevor Cox's shot from the point created chaos in front of the Panthers' net, and with Carr on the floor among a pile of other players, Cox was able to pounce on the loose puck himself and extend the Devils' lead to 4-2.
Documents