Trapezoid implemented for 2021/22
Photo: CHL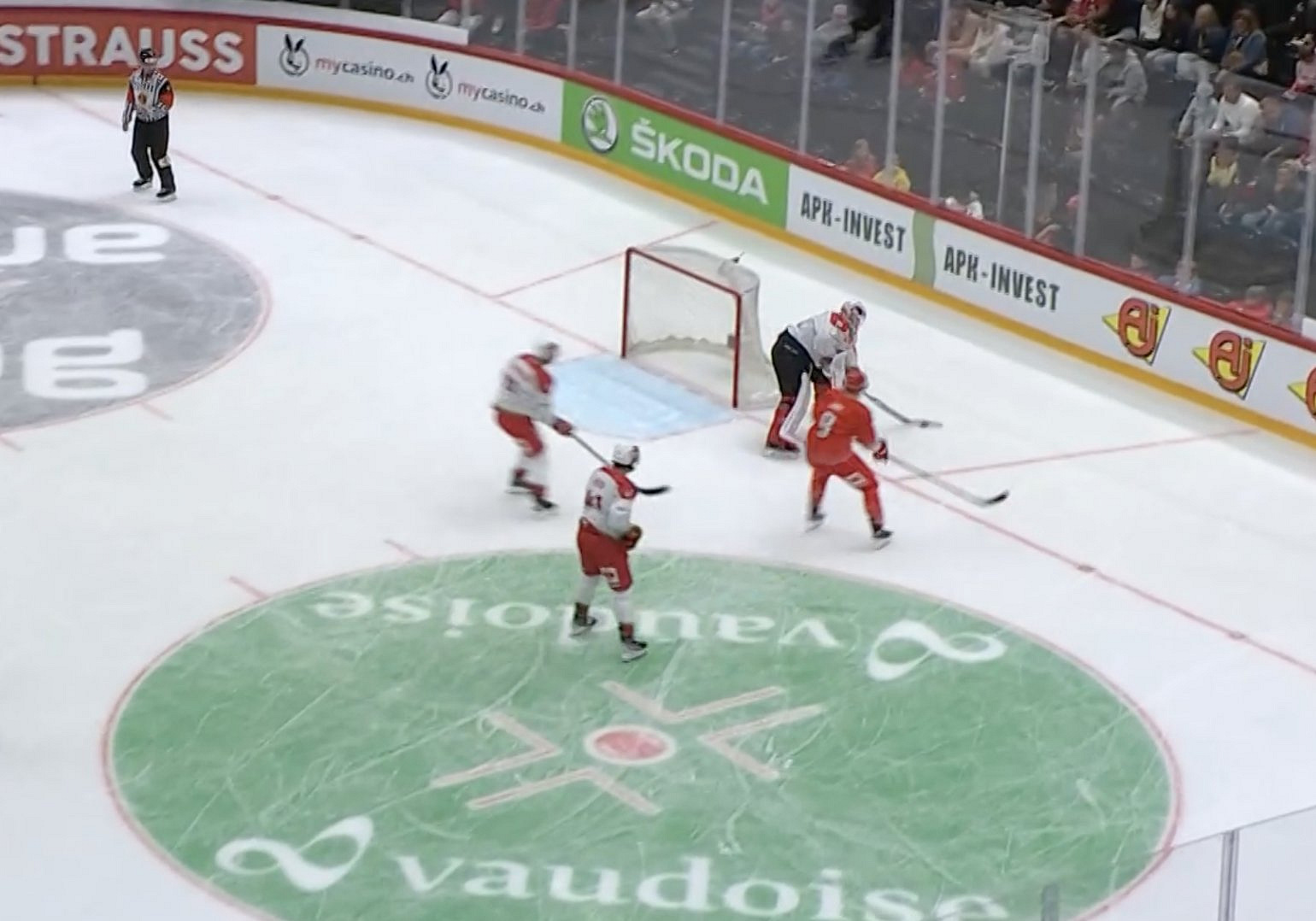 As part of adopting the IIHF's Unified Rulebook for season 2021/22, the Elite League will see the 'trapezoid zone' implemented for the first time in the UK.
Already in place for this season's Champions Hockey League, the trapezoid is the only area behind the goal-line in which the netminder is allowed to play the puck.
"Ultimately purpose of the trapezoid is to create more scoring chances in the game of hockey, which is why the International Ice Hockey Federation has adopted it for all IIHF-sanctioned leagues going forward," explained Head of Hockey Operations Mike Hicks. "Our 10 arenas will all be ready with the new markings for the start of pre-season."
The Elite League's full casebook will be published before the start of the season. It will detail where in-house interpretations differ from those of the new IIHF Rulebook.
"The IIHF have worked hard to create a unified rulebook across all leagues, in order to harmonise the game of hockey across the world. With players coming to major championships from a variety of different leagues, a unified rulebook makes it easier for teams to transition from one competition to another - such as from the Elite League to the CHL, Continental Cup, or World Championships," added Hicks. "This will make our casebook much lighter going forward. We tended to have more North American-style interpretations, many of which have been adopted by the IIHF.
"However there will still be one or two differences, and we'll publish the casebook as its important that every fan watching our games is able to know how our games are officiated."
A video explanation of the trapezoid zone has been produced by the NHL, where it has been in use since 2005/2006. You can watch their explainer below: