Stars complete with final pair of signings
Photo: Kiekkopojatjoensuu & Per Eliasson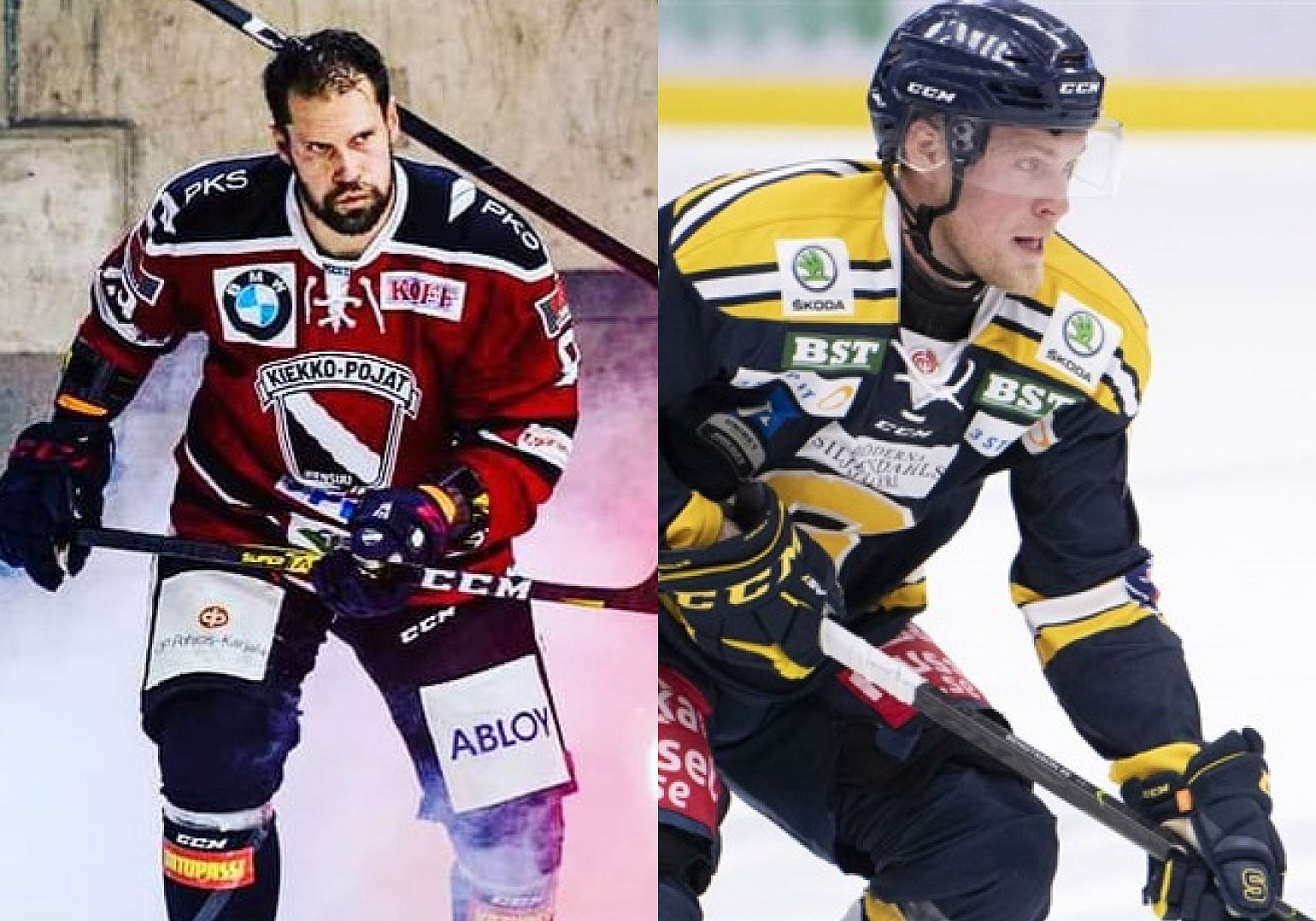 Omar Pacha's Dundee Stars roster is now complete following the signing of his last two players: defenseman Markus Kankaanperä and forward Sebastian Bengtsson.
Finn Kankaanperä has played in his native country's top league since 2013, icing in well over 1,000 games. Now aged 41, he played 30 games in the Liiga last season for HPK, and has also played 24 Champions Hockey League games since 2014 as well as having won two Finnish titles.
"We really wanted to add another experienced guy to the back end and when Markus became available, I moved quickly," explained Pacha. "With so many years of playing in Liiga and playing a lot of minutes in that league last year, I felt that he could be another steady defenseman for us, who also has those leadership abilities.
"We wanted to get a solid d-group this year, who have size and strength, so Markus was the perfect guy for this last position. His experience is second to none, his resume is very impressive, he is a winner and has won championships in Liiga and played at that level for many years.
"So, it is exciting to get a guy of that pedigree, who still has a few years left him and he is in great shape."
Coming in up front is 26-year-old Swede Sebastian Bengtsson. The forward has played the last three seasons in his country's second tier totalling 51 points in 139 games, most recently with Väsby IK for whom he was 5+8 last season.
"When we looked at the forward group, we really wanted to add another guy who has a lot of skill and speed," added Pacha. "I felt we had enough size and strength, so we were looking for someone to bring more creativity and pace into the line-up.
'With Sebastian, he has proven he can produce offence in the Allsvenskan, which is usually really hard to do in that league. So, he has proven he can put up good numbers and what I really like about him is that he is really good at all the fundamentals of a winger, he has great speed, a great shot and he competes hard every night.
"Also, all the references on him as an individual were really good, so I am excited to get Sebastian here and I am confident he will have success in this league."