Devils narrowly beaten in Lausanne
Photo: Diego Cabellos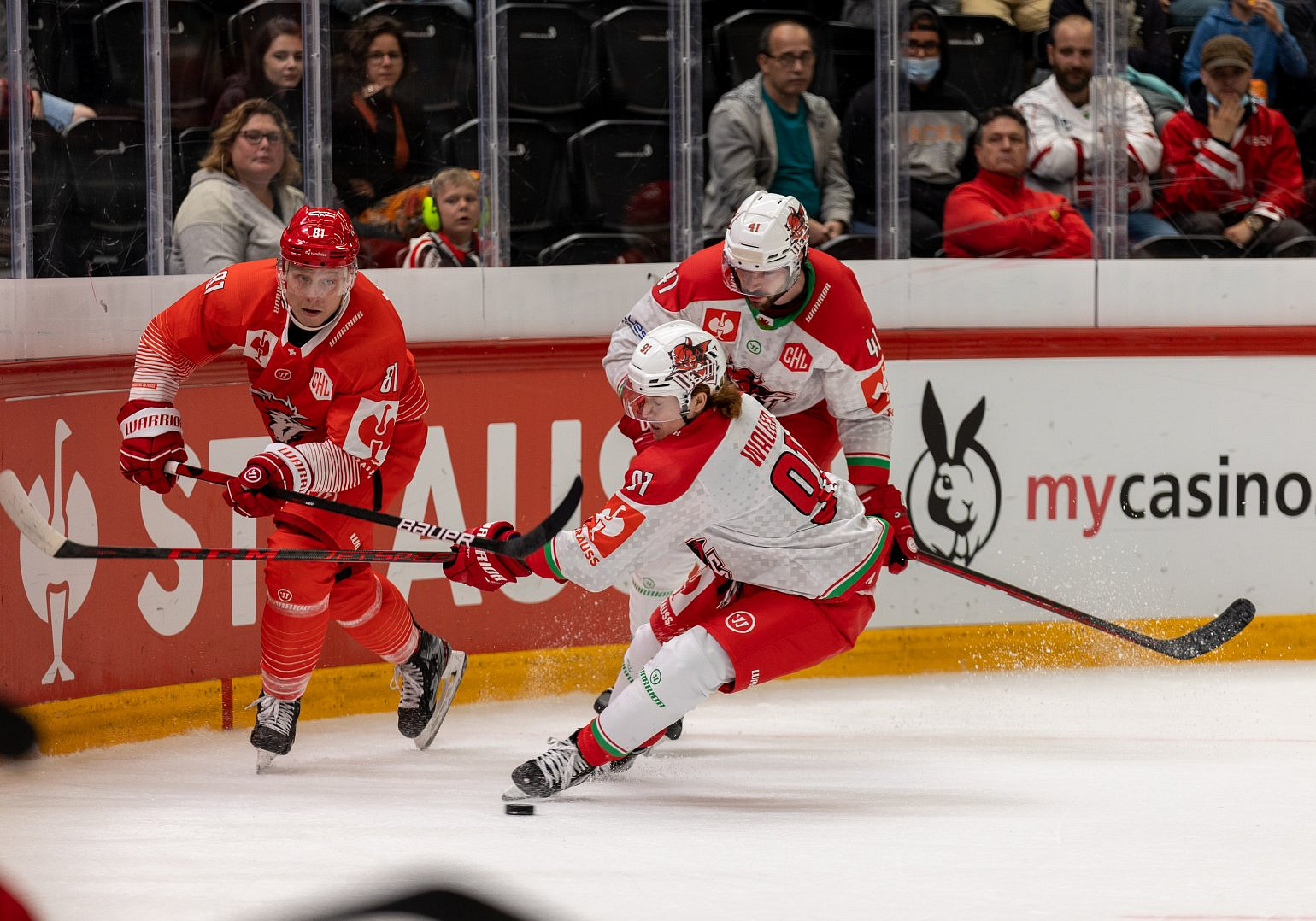 It was a heartbreaking night for the Cardiff Devils in Lausanne, as they narrowly lost 2-0 on Gameday 4 of the 2021/22 Champions Hockey League in a game they were well in until the very end.
The opening period was a largely even affair, although the hosts had the more clear-cut chances, finding the post twice inside the opening 20 minutes. For Cardiff, an early powerplay was their best chance to open the scoring, but they failed to create much pressure.
In the middle period the Devils started to create more, Trevor Cox missing a half-open cage one of the chances that the visitors were unable to capitalise on. When the game's first goal came, it was the with the Welsh side on the powerplay – but a bad turnover let Lausanne break, and LGT Top Scorer Lukas Frick calmly slotted home Christoph Bertschy's feed with 33:33 played.
Cardiff pressed in search of an equaliser from the off in period three, but another man advantage was cut short when Stephen Dixon was called for a poor hit in the corner. Lausanne almost doubled their lead on the short powerplay that followed, but Mac Carruth pulled off a series of fine saves to keep his side in the game.
With the clock winding down, Head Coach Jarrod Skalde pulled Carruth in favour of the extra attacker, but the Devils were out of the game by their own doing – Matt Register's no-look pass in his own zone didn't find its intended target but instead rolled painfully into his own net 55 seconds from the end.