Combs joins Stars with glowing reference
Photo: Michigan State Spartans Athletics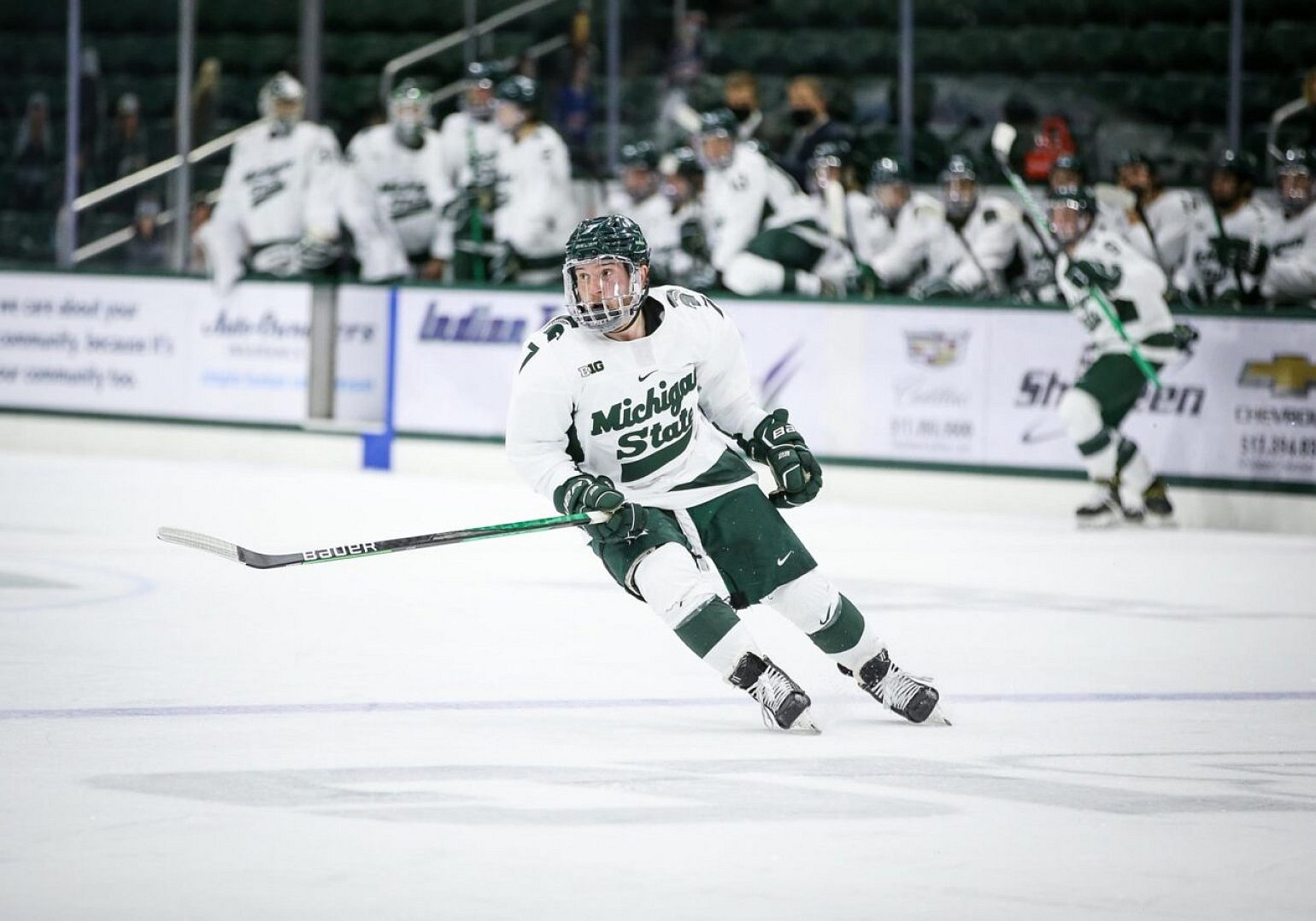 Omar Pacha's Dundee Stars roster for 2021/22 is up to 17 players thanks to the signing of Charlie Combs.
The 25-year-old forward will make his European debut on Tayside after completing four seasons in the NCAA. He spent three years at Bemidji State University and one with Michigan State, clocking up 42 goals in 131 appearances, and 28 assists.
The American then went on to play 17 games for the Wichita Thunder last season, scoring three goals and five points in total in the ECHL.
"I watched a lot of tape on Charlie over the last few months and he is a real talent. When you are building a team, you always want to have some younger guys and first-year pros in there and he adds that for us, but the big thing is that Charlie played through last season and got a bit of experience in the ECHL, which is great," explained Pacha.
"He is a guy with skill, he has a great shot too and he reads the play really well and we are bringing him in to fulfil that offensive role for us."
Pacha also revealed he had help from former Star Anthony Beauregard in making the signing. "'Combs' was the number one player that 'Beau' mentioned throughout the recruitment process and when I spoke to him, he highly recommended Charlie," said the Stars Head Coach. "They played on the same lines in some games at Wichita and if they are linemates with Beau and come recommended from him, then they are usually a fantastic player."