Goodwin returns for Giants, Soy arrives
Photo: William Cherry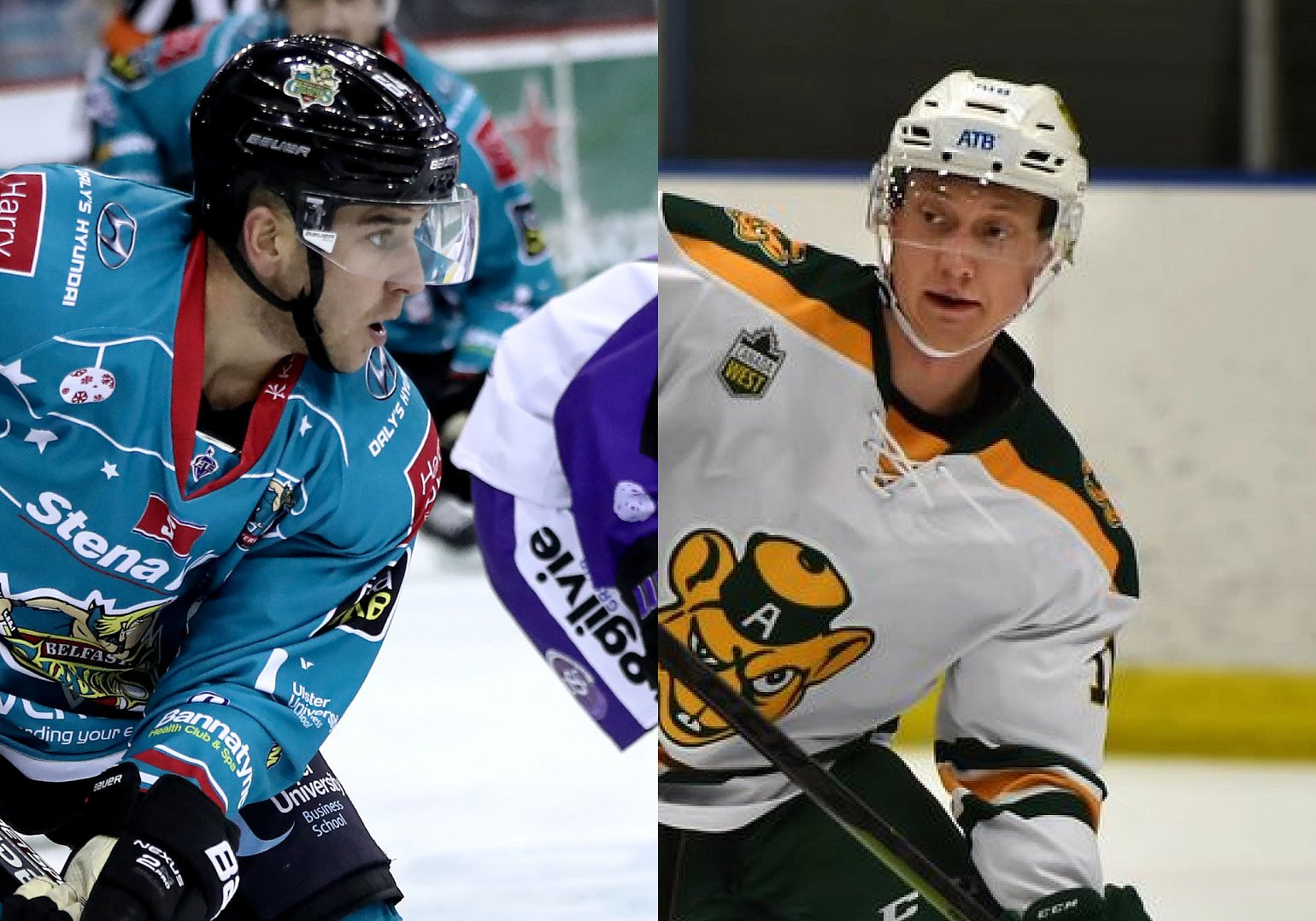 The Belfast Giants confirmed two signings on Wednesday morning with one returning player and a new face at the SSE Arena.
David Goodwin returns to the Giants an impressive sent in Belfast during 2019/20. The American joined the Giants in November 2019 and went on to score 15 goals in 32 regular-season games, assisting on 14 others for 29 points. He spent last season in Krakow, ending the campaign with 16 points in 12 games for Cracovia, plus five in 17 playoff encounters.
Coming in new to Belfast is Canadian forward Tyler Soy. The 24-year-old spent two seasons at the University of Alberta, ane also has 19 ECHL games under his belt (14 points). In 32 USports games, Soy scored 18 goals and clocked eight assists.
"These two recent signings bring further strength to our roster," began Head Coach Adam Keefe.
"We're very happy to have 'Goody back' in Teal this season. He gives 100% every shift for his team and plays hard on both sides of the puck. He scored some big goals for us in 19/20 and brings additional leadership and a strong work ethic back to Belfast. He knows what it means to wear the Belfast Giants jersey and play for this city.
"Tyler Soy brings a dynamic skillset and we're excited to watch him do his thing in Belfast. Fans will enjoy watching him in action; he's a player that makes his line mates better with his skill set."