Desjardins brings goal-scoring touch to Dundee
Photo: Charlotte Checkers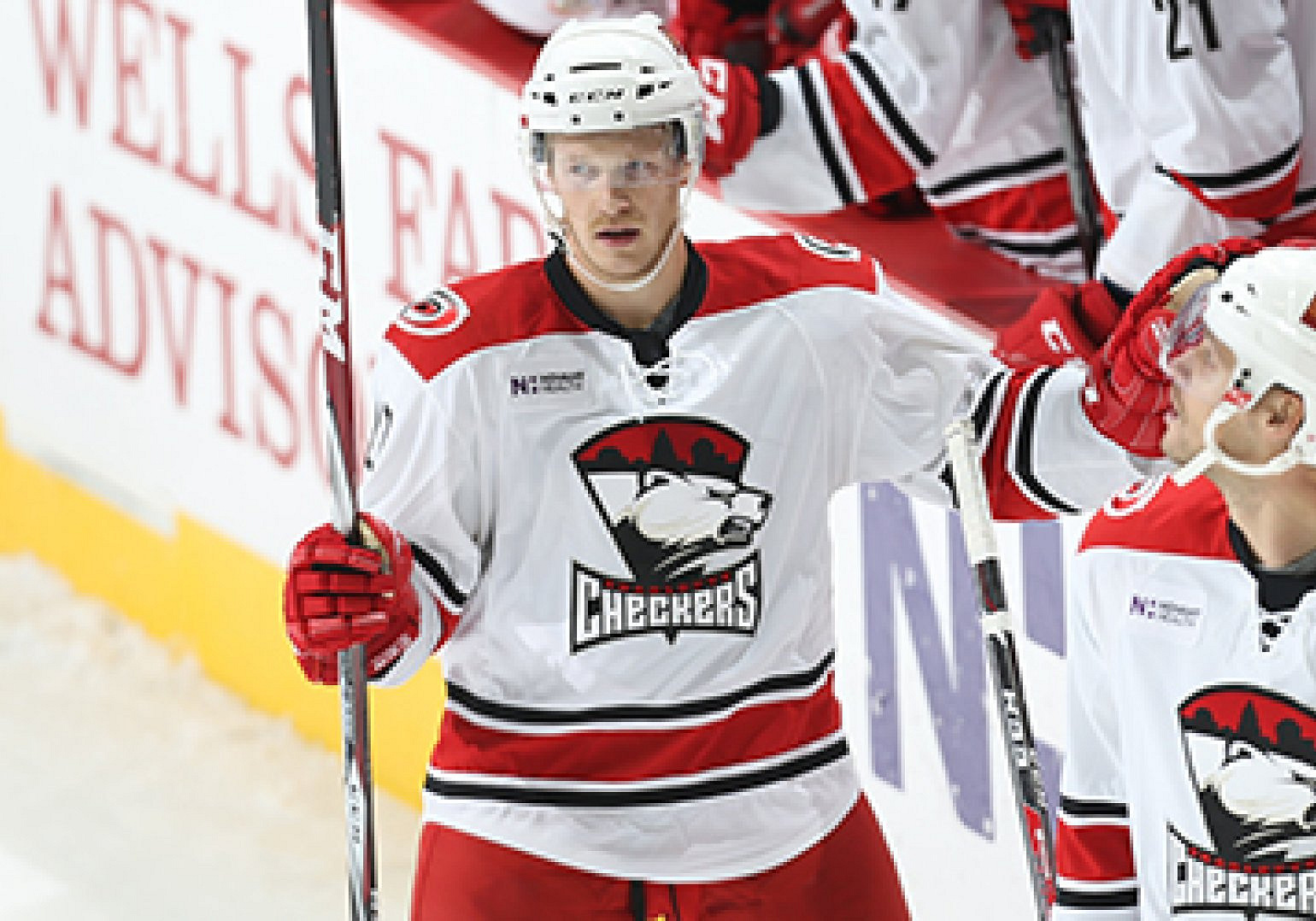 Omar Pacha's Dundee Stars roster for 2021/22 has been strengthened up top with the signing of Gabriel Desjardins.
The forward hit 11, 20 and 33 goals in his final three seasons in the ECHL before heaving to Europe. In total, The 28-year-old left the coast with 72 goals and 90 assists in 221 games over four seasons.
Since crossing the Atlantic, Desjardins has spent time in Sweden, Denmark, the VHL and France. During his time in SønderjyskE, he helped the team finish as runners-up in the Danish Playoff Finals.
"I have been following Gab since he came into Europe," revealed Pacha. "He has had a really good career in the ECHL and had contracts in the AHL and he is a player that I think has had some bad luck in Europe in Sweden and then in the Russian league.
"However, he is a guy that has a scoring touch and right now our team has size and speed, which he has as well but he also has that crucial scoring touch.
"Gabriel has had a lot of success in scoring at high levels, whether it be juniors in the QMJHL or at the ECHL level or even in Denmark. So, he is a guy that I believe will have a lot of success with the Stars."