Lawrence heads to Dundee
Photo: Derek Black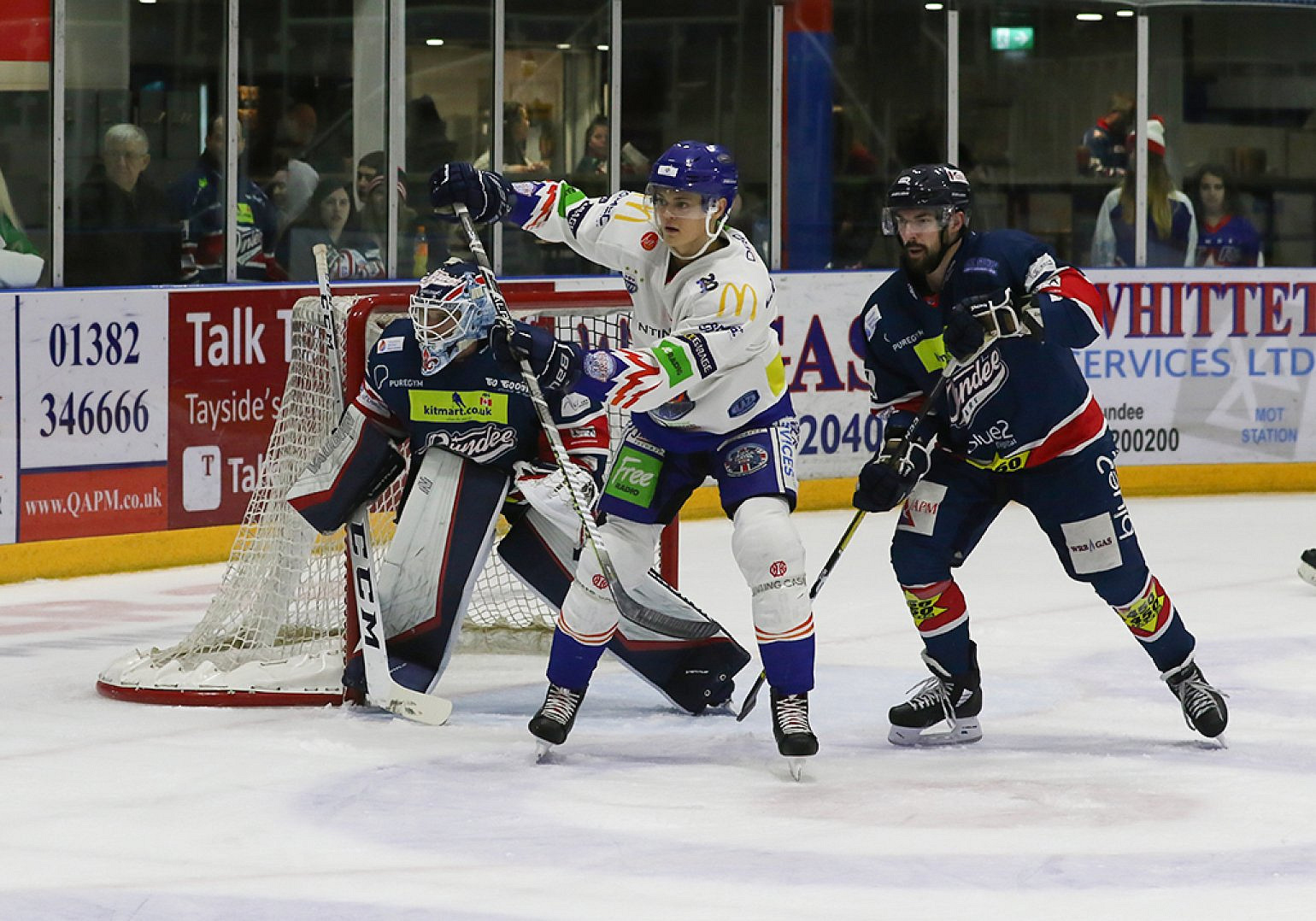 Forward Dillon Lawrence will be back in the Elite League for season 2021/22, but with a new team.
After spending 2017 in Edinburgh, and then two season with Coventry from 2018, the 26-year-old will head back to Scotland after signing for the Dundee Stars.
The Ontario native has scored 48 points in 156 Elite League games across all competitions. He spent last season playing three games in the French second tier.
"Dillon has come along in the league over the last few years," began Stars Head Coach Omar Pacha. "First in Edinburgh and then in Coventry for the last two seasons and I thought last year, he showed a lot of spurts of being an explosive offensive player, especially against us.
"Dillon had a lot of success against the Stars and we wanted him to start having that success with us. He is able to add offence but also play well defensively, he has a great shot and he sees the ice really well. We believe that he is a guy that has grown so much in the league that we expect him to be even better this year and to probably have his best year yet in the Elite League.
"We wanted to add more size in the middle this year and he is strong on the puck, he is also versatile, so his natural position would be in the middle but he can also play out on the wings."
Lawrence added: "I have been on the phone several times with Omar about expectations on both ends, and I think they align very well. I have been happy with how I have progressed since entering the league, trying to make significant jumps each season, but feel I still have a lot more to show. That seems to be something that Omar agrees with me on, which is important for me as a player.
"That played a big part in my decision making and is why I see it as such a good opportunity."