Long adds to Flames' goalie options
Photo: Mark Ferris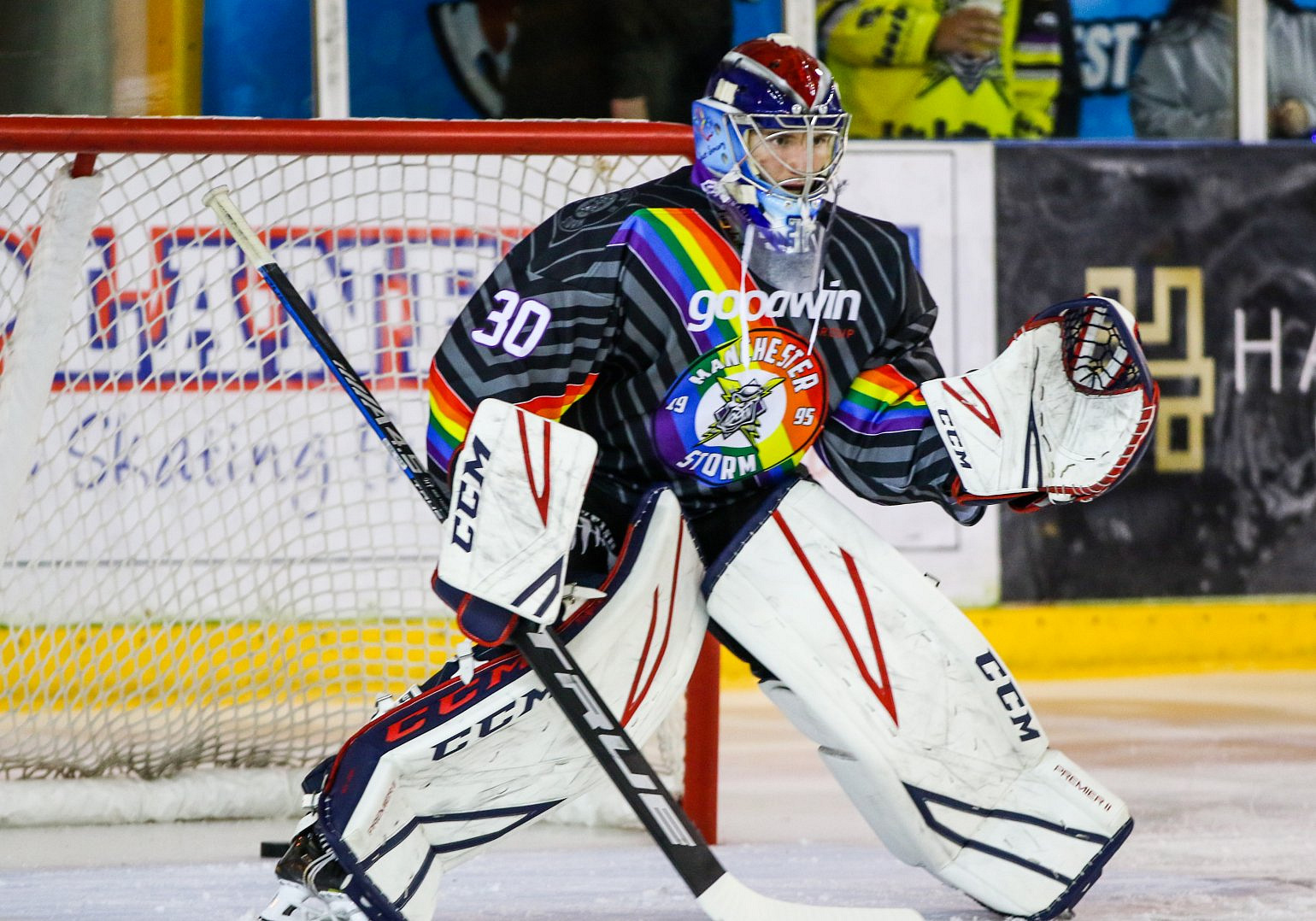 British netminder Adam Long has signed with the Guildford Flames for 2021/22.
The 25-year-old played in three games for the Manchester Storm in 2019/20, including an infamous come back from 5-1 down against the Belfast Giants.
Lon made his senior debut in Chelmsford before being signed in Peterborough in the NIHL, where he also spent half a season with Hull. In 2018, the young goalie took on starting duties with the Invicta Dynamos which led to him being called up to the Storm.
"We had Adam pegged to be with us for what would have been the 20-21 season, but obviously the unique situation ruled all of us out for the season," explained Head Coach Paul Dixon. "This is one of the toughest jobs in all of sports, coming into a spot where you know you are not going to play as much as the other guy you are working with. You need a guy who can come in and practice hard every day and do most of his competing in practice which is not an easy head state to maintain day in and day out.
"On top of that mental challenge you are asking a guy to also always be ready to play knowing that the notice for that may be a short as a matter of seconds. Adam's attitude really seems to match what is needed to achieve above, and when has been put in his spots in this league he has performed well so we are really happy to get him on our side.
"He was really excited to be talking about being with us, and we are very much looking forward to seeing him down here when we get started."