'Sheriff Haas' heads to Dundee
Photo: Josh Gales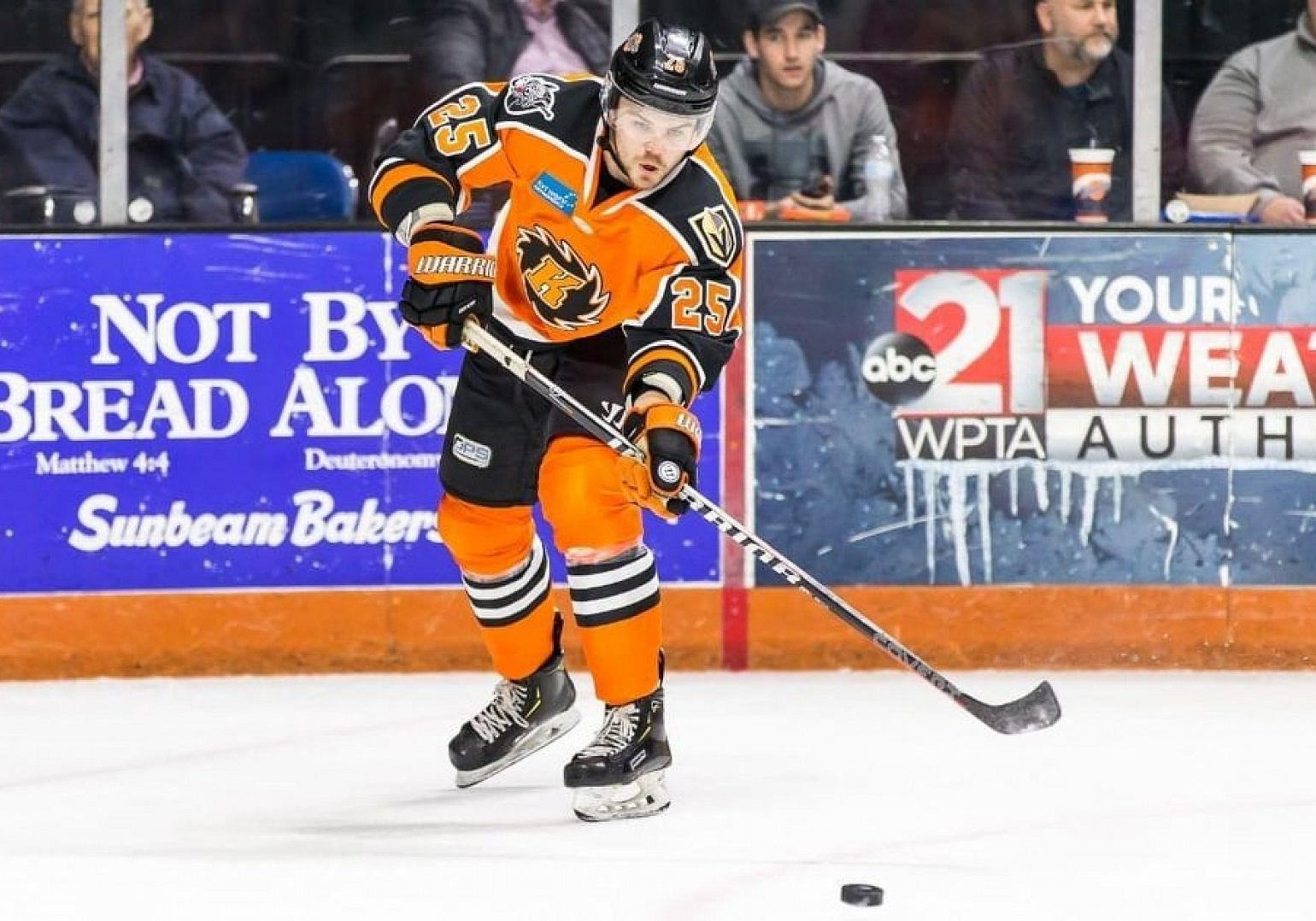 27-year-old no-nonsense defenseman Kyle Haas will be protecting the Dundee Stars' blue line in the upcoming season.
The Canadian heads to Tayside having sat out last season, but spending a year in the ECHL before the pandemic hit. Prior to debuting in professional hockey, Haas played at the University of Windsor for four seasons and was team captain in his final year. He totalled 164 penalty minutes in 45 ECHL games in 2019/20.
"Through this whole process I really wanted to get a shutdown defenseman, a really tough blueliner and we found that in Kyle," explained Head Coach Omar Pacha. "I thought in the last few years, we have really been missing a bit of toughness at the back, so I really wanted to make sure we got that this year, and as you can see that is what we are going for from the signings so far.
"I am really happy to have Kyle joining us, because he will play a big role for us this year and will be tough to play against. This is a guy, who I think will become the player I know he can be this year, which is a steady and reliable defenseman. You always need a few of those guys on your team and I really like the fact that he is tough and hard to play against and he is not afraid to mix it up."