Motte stays committed to Blaze
Photo: Scott Wiggins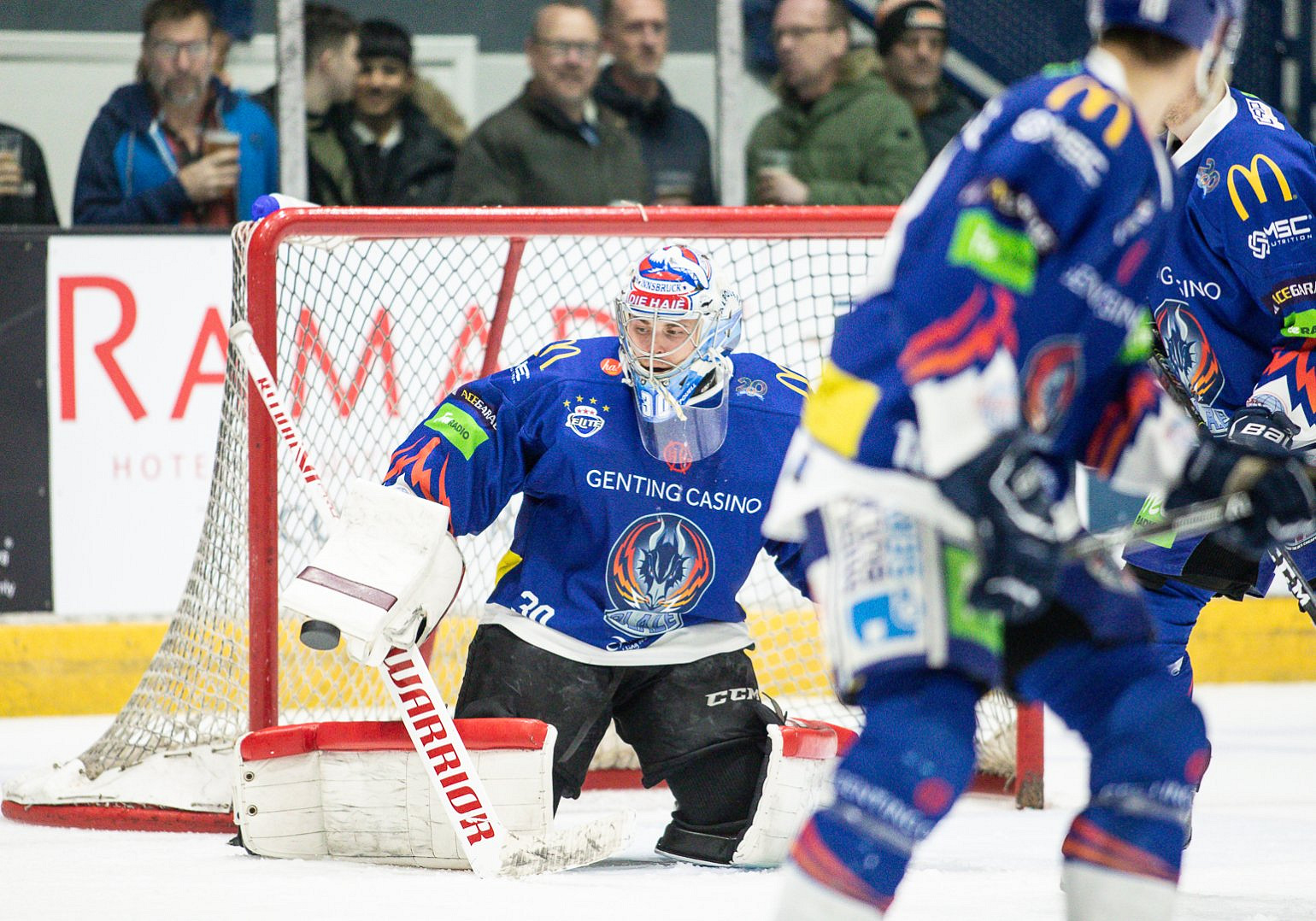 The Coventry Blaze and their fans will be delighted to have netminder CJ Motte back between the posts for 2021/22.
The 29-year-old American had agreed to return to Coventry last summer, but the cancellation of last season meant he was unable to take up his position at the Skydome. Instead, Motte played eight games for Allen in the ECHL with a 9.23 save percentage and was called up to the AHL where he played three games for Bridgeport.
Motte made a huge impact after joining Coventry in late 2019. He helped the team rise up to third overall before the season was cut short, was a key part of the team's 17-game streak without losing in regulation, and as named as starting goalie in the Fan All Star Team of the season.
"Motte is a huge signing for us. He came in last season and gave our group an injection of confidence from his first game," said Head Coach Danny Stewart.
"He competes for every puck, and allows us a chance to win every game. Guys like playing in front of him and will battle for him, knowing he will do the same."