Phillips and Jones return to Steelers' blue line
Photo: Dean Woolley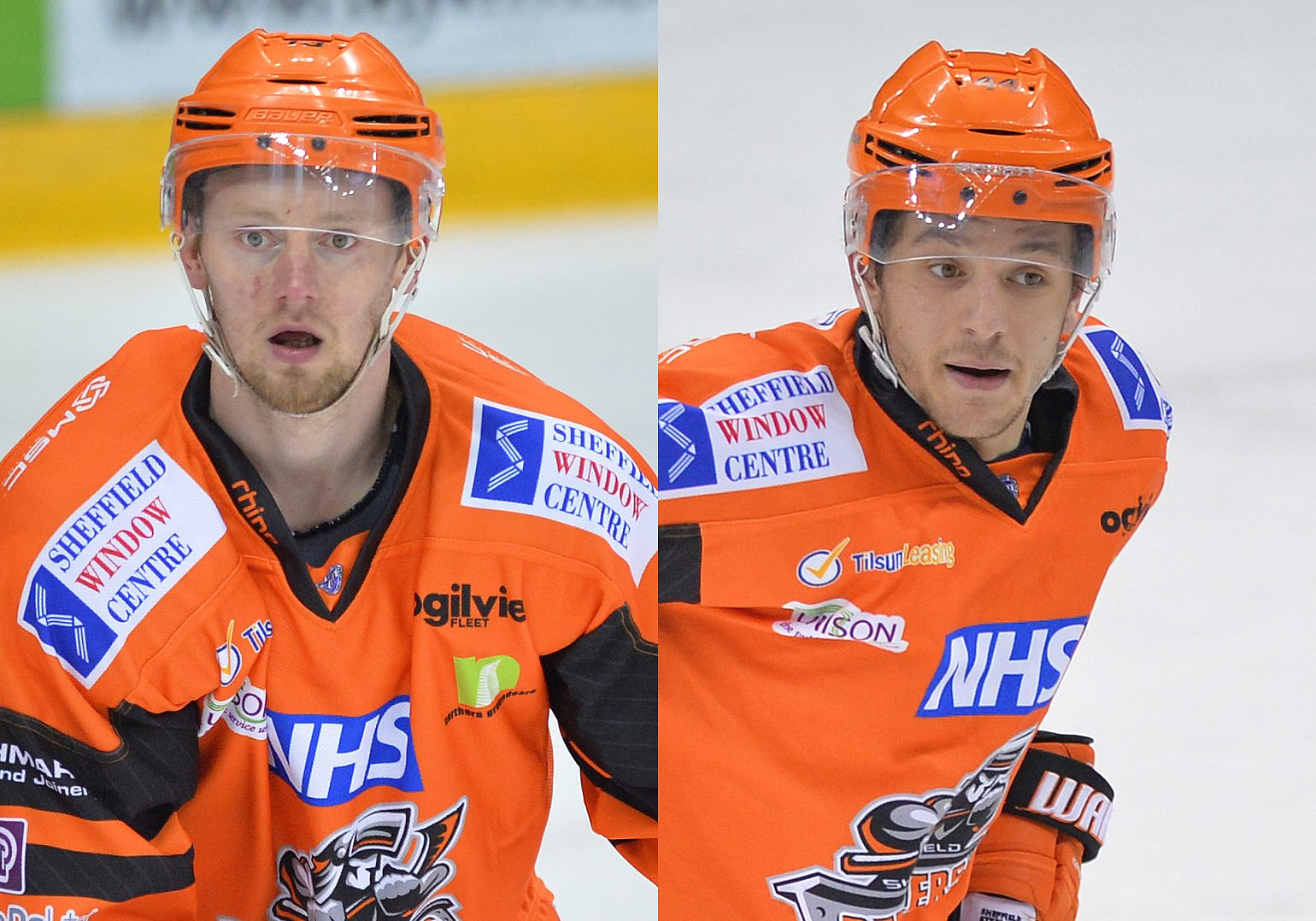 Defensive duo Davey Phillips and Sam Jones will be patrolling the Sheffield Steelers' blue line again in 2021/22.
Great Britain international Phillips has been a permanent fixture in Sheffield since joining the Steelers in 2016, and has clocked up 265 games for the team. Jones meanwhile made his debut in orange during the 2021 Elite Series, having signed for the Steelers last summer before the season was cancelled. He was called up to Team GB after impressive performances over those six weeks.
"I'm really excited to announce the return of Davey and Sam to our group," began Head Coach Aaron Fox. "We all know what Davey brings to the table and is just so solid and keeps the game simple. He always plays in concept and is willing to play physically, kills penalties, and does the little things needed to win games. Davey is such a funny guy for the dressing room as well.
"Sam is a young and talented two-way defenseman who I really liked in the Elite Series. He skates well for his size, makes good decisions with the puck and should only get better and more comfortable as the season goes on.
"We know that Sam can play in all situations and should have a really good year. He's also a guy who has shown he's willing to stick up for his teammates whenever needed."