Whistle returns, Murphy retires
Photo: Pathers Images / William Cherry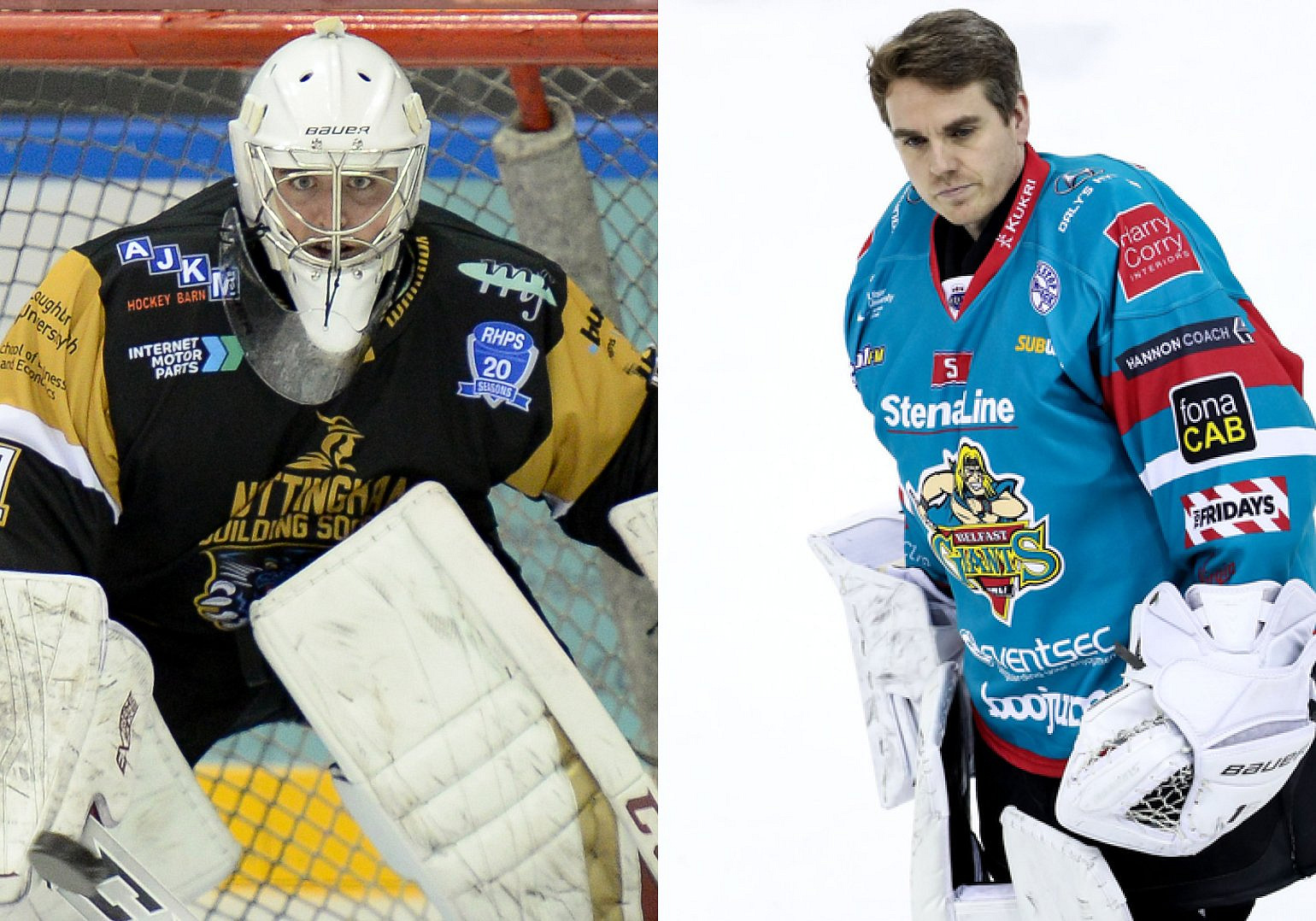 The Belfast Giants will have a new, yet familiar, name between their posts in 2021/22.
Netminder Jackson Whistle is returning to the Giants after spells with Sheffield and Nottingham and will battle it out with Tyler Beskorowany for the starting position at the SSE Arena.
Whistle, 26, joined the Giants in 2016 from the WHL and was part of the team that won the 2018 Challenge Cup.
Joining him will be local boy and fan-favourite Andrew Dickson. The 33-year-old from Ballymoney has been with the Giants for three league titles and two cups, and has been a firm fixture in Belfast for more than a decade.
A familiar face who will not be on the ice next season is, however, Stephen Murphy. The Scottish goalie, who has spent 11 seasons in Belfast, has decided to hang up his skates and retire from ice hockey.
His all-time record includes 10,584 saves in 440 games, achieving a save percentage of 0.913 and 26 shutouts during a mammoth 25,741 minutes of on-ice time. Now, aged 39, the Dundee-born goalie has said 'the time is right' to call it a day, leaving the sport having won three Elite League titles, two Challenge Cups, two BNL championships, and a whole host of all-star team nominations during his time in the EIHL, as well as winning almost 30 caps for Team GB.
"Some of my best memories are not things that I have personally done. It was such a cool experience playing with your best mates and family as well with Shieldsy," said Murphy. "When you achieved something together it just made it all the more special. If we had a big game and one of the guys scored a big goal, it just gave you this extra rush when your mates scored a goal and you're winning the game.
"It was just so much fun going to work with your best mates every day - it's definitely one of the main things I'll take away from playing hockey, and definitely one of the things I'm going to miss for sure."
Giants Head Coach Adam Keefe added: "The retirement of Stephen Murphy was always going to be a big change for the Giants; he has been the backbone of the club since 2009. In reconfiguring our roster, we have worked hard to recruit and retain the talent we need to backstop the Giants to victory again this season
"We are excited to welcome Jackson Whistle back to Belfast for his third season and to have Andrew Dickson back with the Giants for his tenth season, completing our roster of goalies."