Brady and Springer confirmed in Manchester
Two more signings for Storm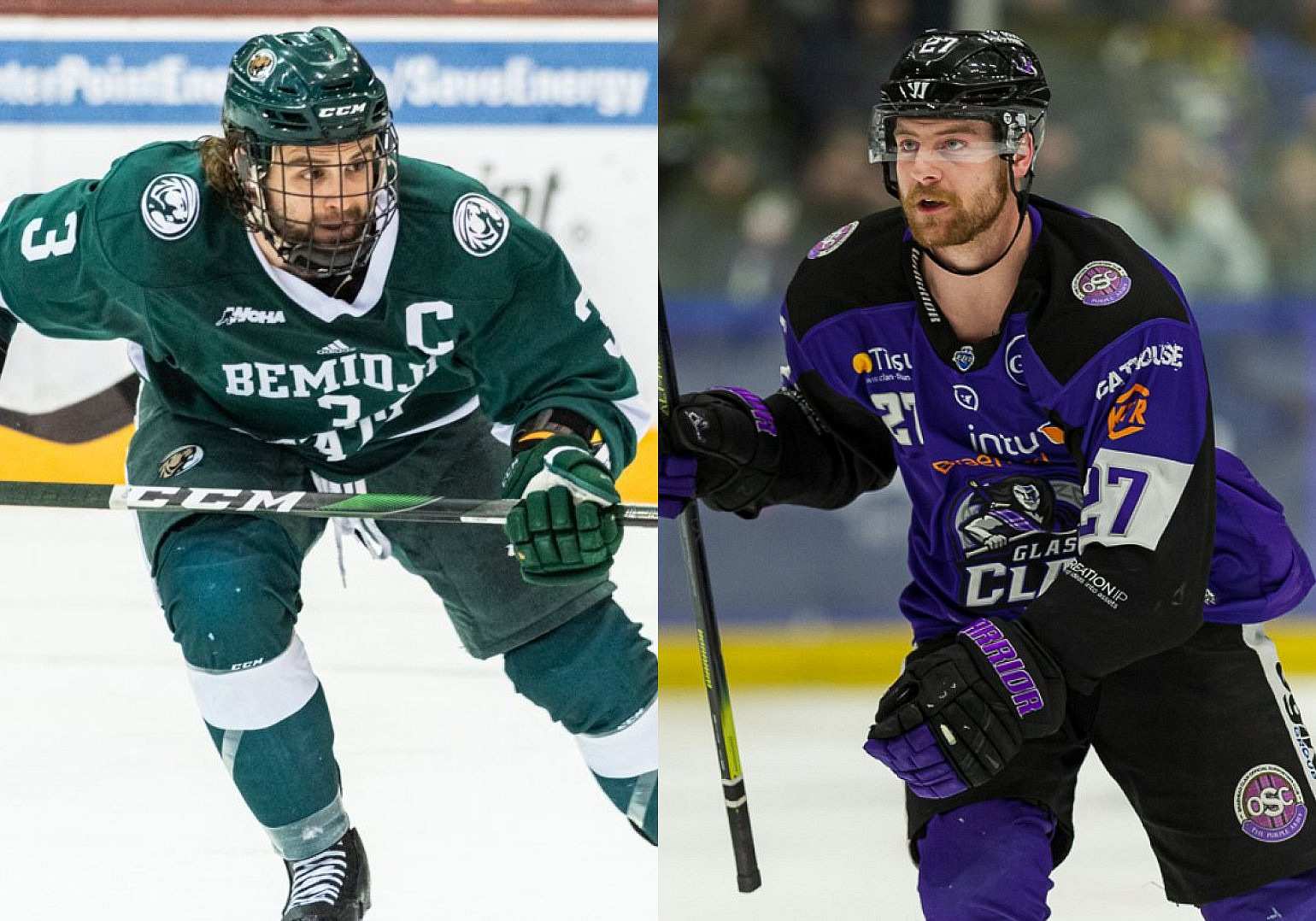 Two more signings were confirmed for the Manchester Storm on Monday afternoon to complete the first three names for the team in 2021/22.
Having confirmed the return of starting goalie Matt Ginn, the Storm also revealed that defenseman Linden Springer would be back in Manchester.The 26-year-old spent two seasons with the Storm from 2017-2019 before heading to Glasgow for the last Elite League campaign. The renowned tough guy initially decided to retire from hockey last summer but has been tempted to keep playing by the Storm.
"This was kind of a deal that fell into place and didn't take long to get done because parties desperately wanted to regroup in Manchester," explained Head Coach Ryan Finnerty. "The fans know what Linden brings to the table and he has always loved the franchise. He left in 2019 and I know he is heading back to our shores hungry to make the best of this opportunity to rekindle his professional career."
A new arrival for the Storm will be forward Adam Brady. Aged 25, this will be the Canadian's first season overseas and comes after he scored 17 goals and assisted on 19 others for Kansas City in the ECHL last season. Prior to that, the Ontario native spent four seasons with Bemidji State University in the NCAA, captaining his team in his final year. Over 112 games, he scored 35 and racked up 46 assists.
"We really had to fight off the competition to sign Adam – which is always a good signal. His pedigree at such a young age really caught our attention and all the reports I have received back about this guy have been outstanding," added Finnerty. "He will add something different to our line-up and sees this year as a great opportunity to establish himself on the continent.
"I made him aware of the number of Elite League guys getting signed in major European leagues is growing annually and there is absolutely no reason why Adam cannot follow in their footsteps. I think signing Adam at this point in his career is huge for our franchise and you can expect him to log regular minutes within our Top 6, as his speed and shot are things our fans will definitely begin to admire."