Storm bring back Ginn
Photo: Mark Ferris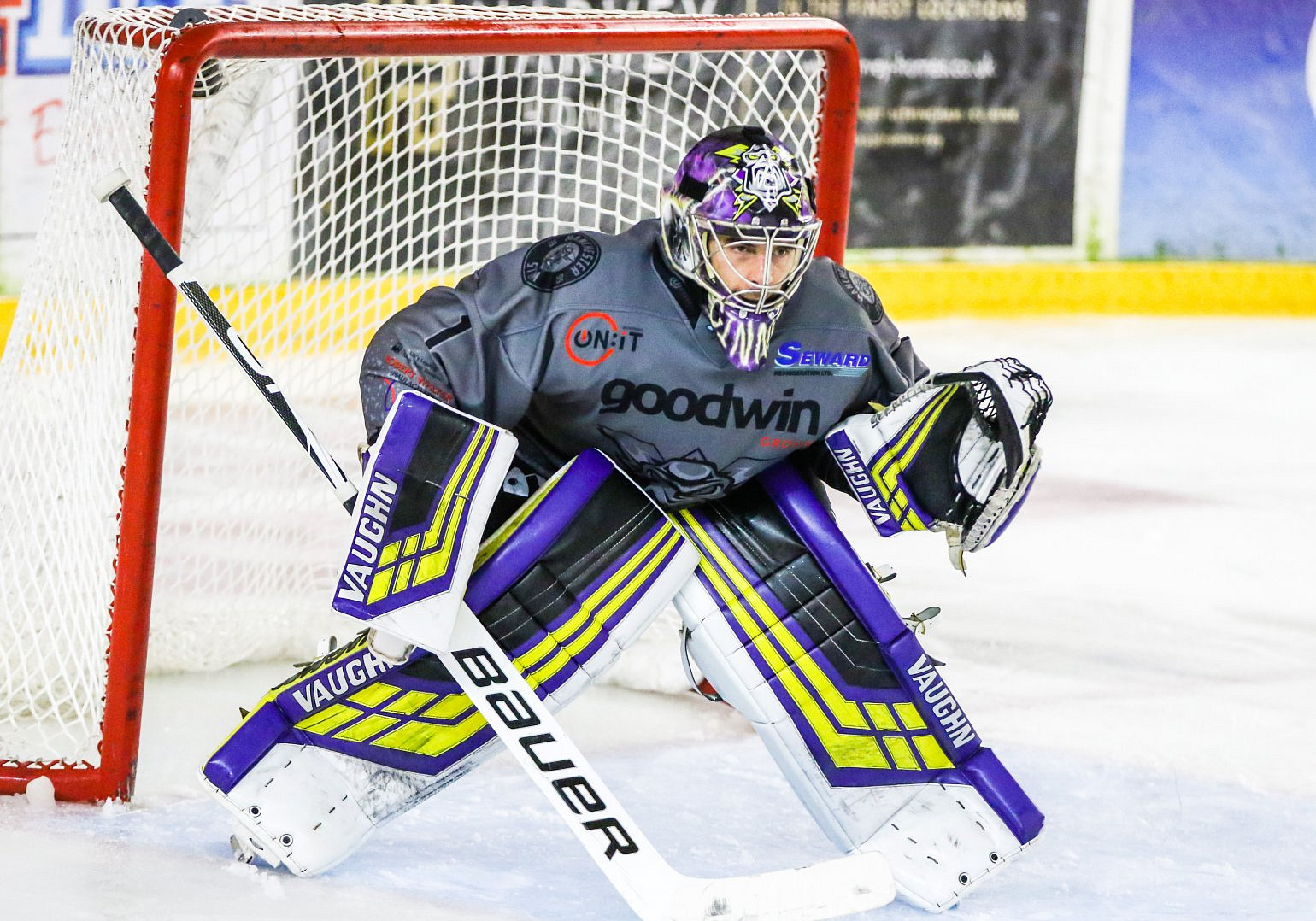 The Manchester Storm's roster-building for season 2021/22 was given a huge boost on Monday morning with the team confirming the return of Matt Ginn as starting goalie.
The 30-year-old made his EIHL debut in 2018 and posted a .909 save percentage in 59 league games for the Storm, including 27 wins. He followed that up in 2019/20 with 18 wins in 49 starts and stopping 92.1% of shots faced. Last season, Ginn played 22 games for Kansas City in the ECHL.
"I don't think it's much of a secret that I believe Ginner is the number one goalie in this league and his last full campaign proved that," began Head Coach Ryan Finnerty. "The importance of the import netminder in the Elite League is unrivalled in leagues within Europe, as they are expected to start back-to-back games and usually make 50+ appearances.
"We had to fight off a lot of competition within the league and on the continent to sign 'Ginner', but his love of the city and fans have allowed us to keep him for another season.
"I am delighted to be able to build a blueline group around him and his puck playing abilities allow us to play a mark expansive style on our small ice."