Phillips back for 16th season in Sheffield
Photo: Dean Woolley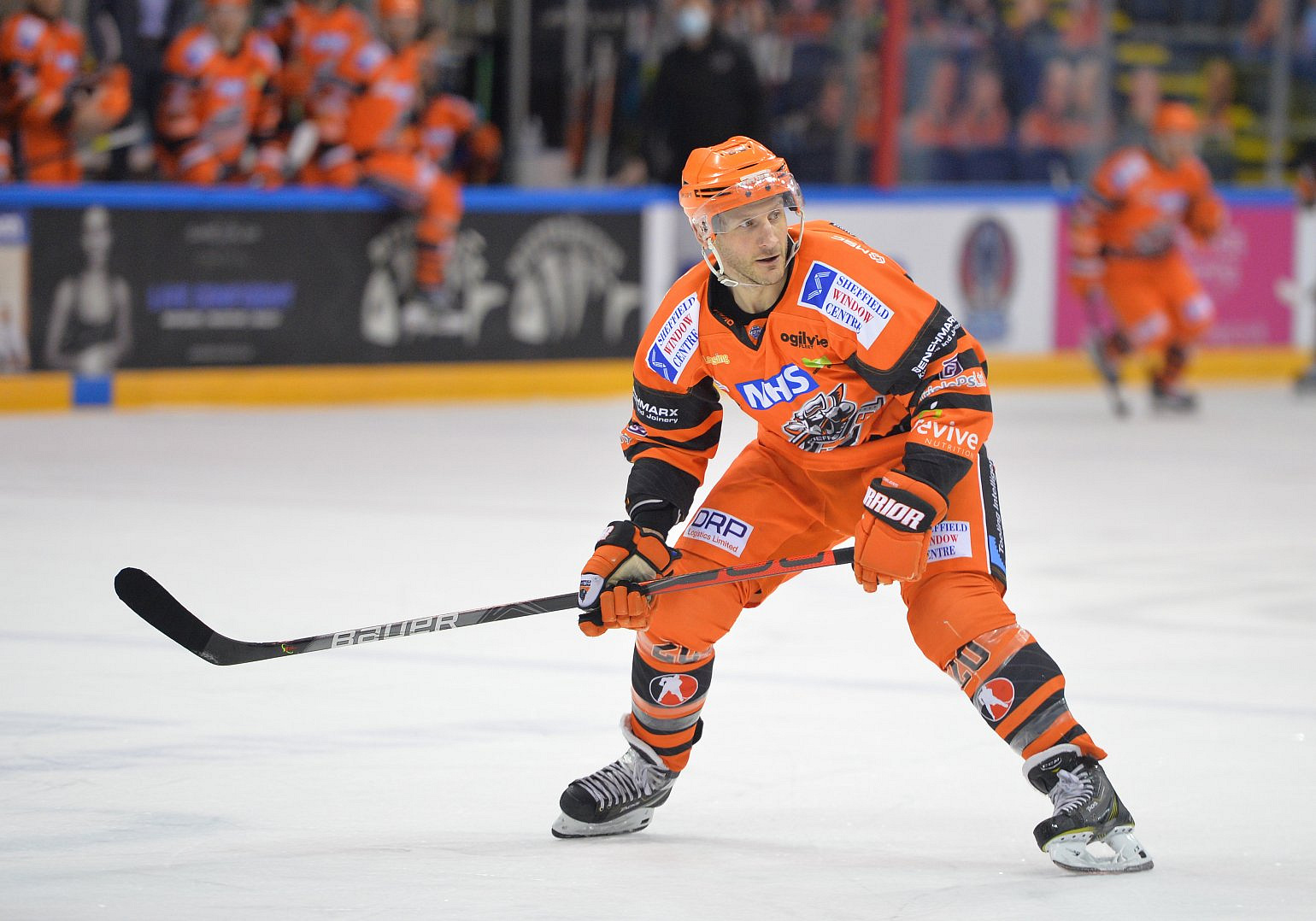 The Sheffield Steelers will be able to call on the services of captain Jonathan Phillips for a 16th straight season in 2021/22.
The all-time appearance record holder with 905 games for the Steelers, Phillips is sixth on the club's all-time list for points with 457. He lifted his first Challenge Cup in March 2020, the last trophy awarded before the Elite League was called early due to the Coronavirus pandemic.
The Welshman has also won four league titles and another four playoff championships with the Steelers.
"Jono coming back was an obvious one," said Head Coach Aaron Fox. "He's our leader on and off the ice here and as we have seen age is just a number to him.
"His skating is still elite and the shape he keeps himself in I would put up there with anyone in the league. He will once again play a solid role for us and be a catalyst for our PK and give me options anywhere in our lineup.
"It's great having him back and I know he will be a big voice in our room"
Phillips added: "I think as Foxy says, age is just a number to me. I know I'm in great shape physically and ready and able to go for more than just this forthcoming season. I will know before anyone else when the time is right and I'm not getting messages from the body that that is happening anytime soon.
"I get up in the morning and want to go to the gym, want to work out and get stronger and faster. I'm excited to play, excited to lead us into another season. I like what Foxy is once again putting together and that's a team that gives us a chance to compete every night and win."