Dixon confirmed for third season in Cardiff
Photo: Dave Williams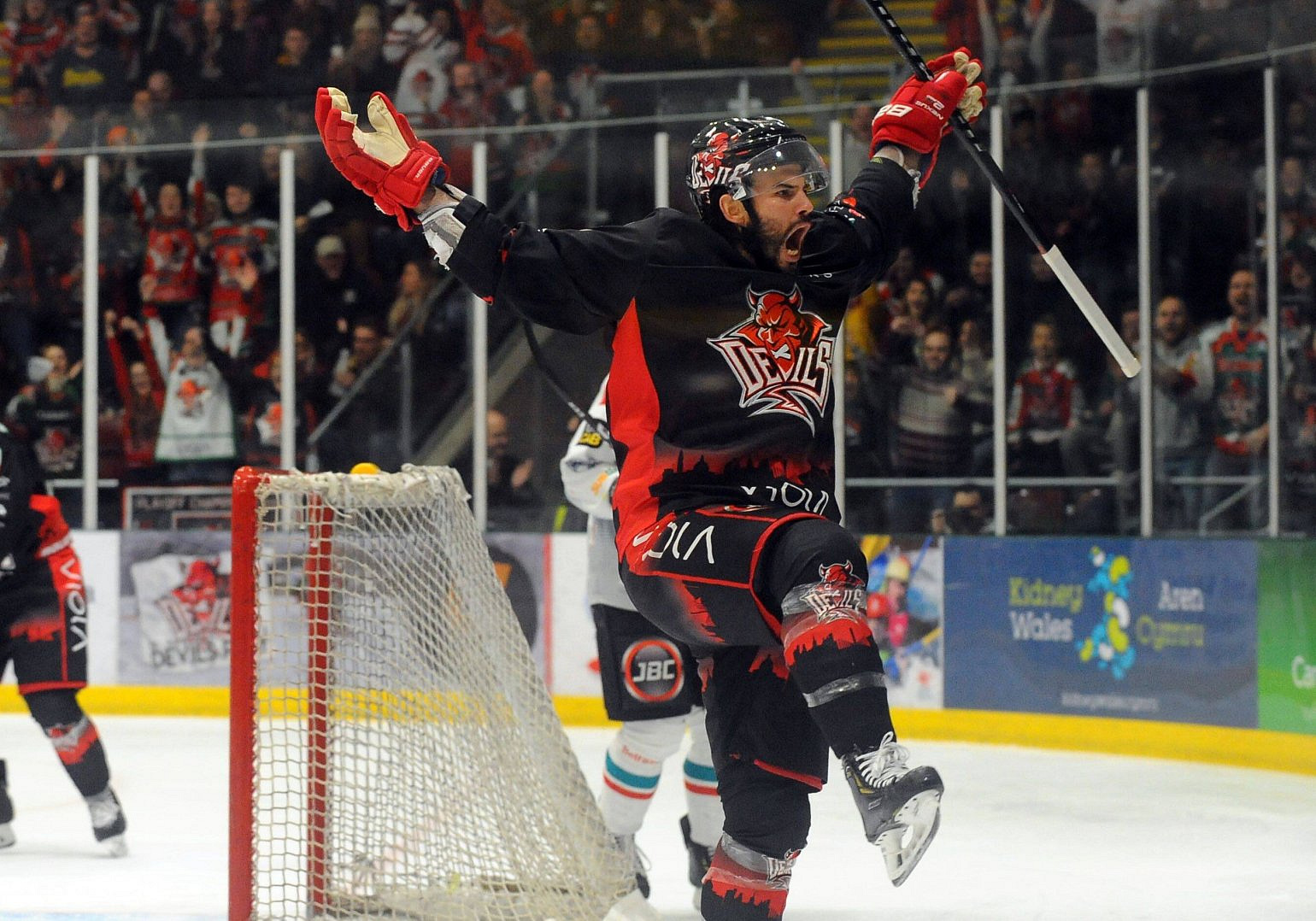 Forward Stephen Dixon is the next name to be announced by the Cardiff Devils for their 2021/22 roster.
With 33 points in 63 games in 2019/20, and 55 in 78 the year before, Dixon has been a firm favourite in Wales since his arrival from the DEL in the summer of 2018.
The 35-year-old spent two seasons in Wolfsburg prior to landing at Ice Arena Wales, and before that had spells in Finland, Sweden, and the KHL after moving to Europe in 2008. He was a seventh-round NHL draft pick in 2003.
Since arriving in the EIHL, Dixon has a playoff championship medal to add to his Liiga title in 2016. In 2019/20, he was one of the league's top faceoff men averaging almost 60% of draws won.