Your Top 3 vs. Their Top 3: Belfast Giants
What did fans say on social media?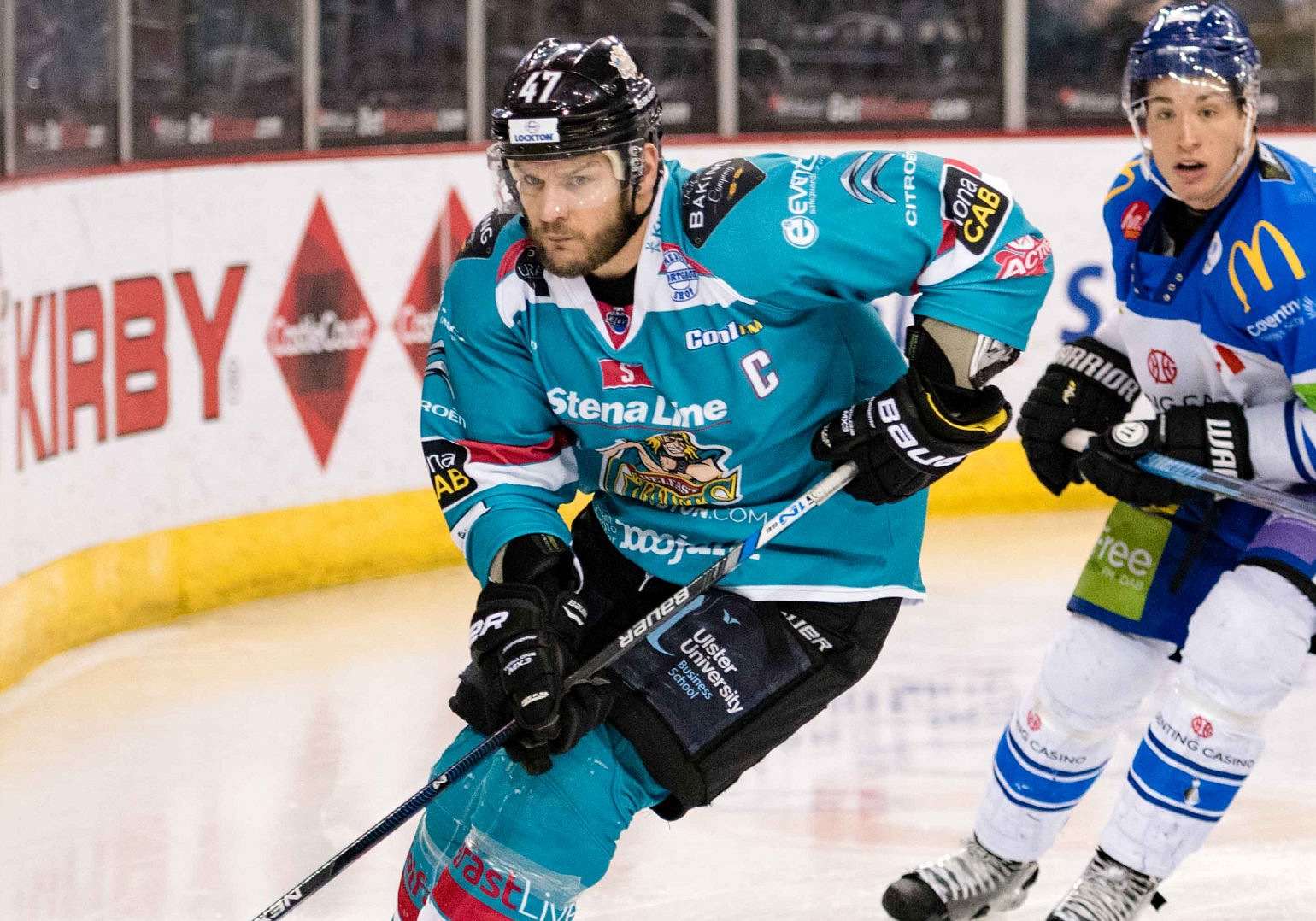 Back on Monday of this week, we asked fans on social media to name their all-time Top 3 Belfast Giants.
But we did it with a twist - we wanted to see how the players varied between fans of the Giants compared to fans of opposition teams. So what happened?
Current Giants Head Coach Adam Keefe came out on top of both polls. Loved by the Giants fans, and admired by others around the league, 'Keefer' played six full seasons for the Giants and captained the team for five of them. His no-nonsense approach saw him clock up well over 1,000 penalty minutes, but he also notched 121 points in 300 league games alone. Keefe took on the role as the team's coach in 2017, and has also been part of the Great Britain setup, playing his part in the rise from Division 1B to the Elite Group.
Who else was in the fans' Top 3?
No list of former Belfast Giants would be complete without remembering the great Theo Fleury. After a distinguished NHL career of over 1,000 games and with a Stanley Cup ring, the Canadian played his last professional season with the Giants and scored 74 points in just 34 league games.
Also still not forgotten by Giants fans was forward Jason Ruff. A member of their team also during the Superleague era, Ruff returned to Belfast in 20013 for the first Elite League campaign and scored 85 league points. He then returned two seasons later for another two years, winning a championship in the process.
Who else was in the opposition fans' Top 3?
A thorn in the side for many an opposition, goalie Tyler Beskorwany was a name that non-Giants fans just kept coming back to. Arriving for the 2018/19 season, 'Besko' finished with a .921 save percentage, and 42 wins en route to the league title, as well as backstopping the team to a Challenge Cup win. He was that season's Goalie and Player of the Year as voted for by EIHL coaches.
Finally, the name Paxton Schulte still comes to people's minds when they think of the Giants. Although he only played in teal for one Elite League season, the Canadian hardman spent four seasons in Belfast over the EIHL and Superleague, and clocked up over 1,000 penalty minutes in only 149 league games.