Netminder Carr returns for Panthers
Photo: Panthers Images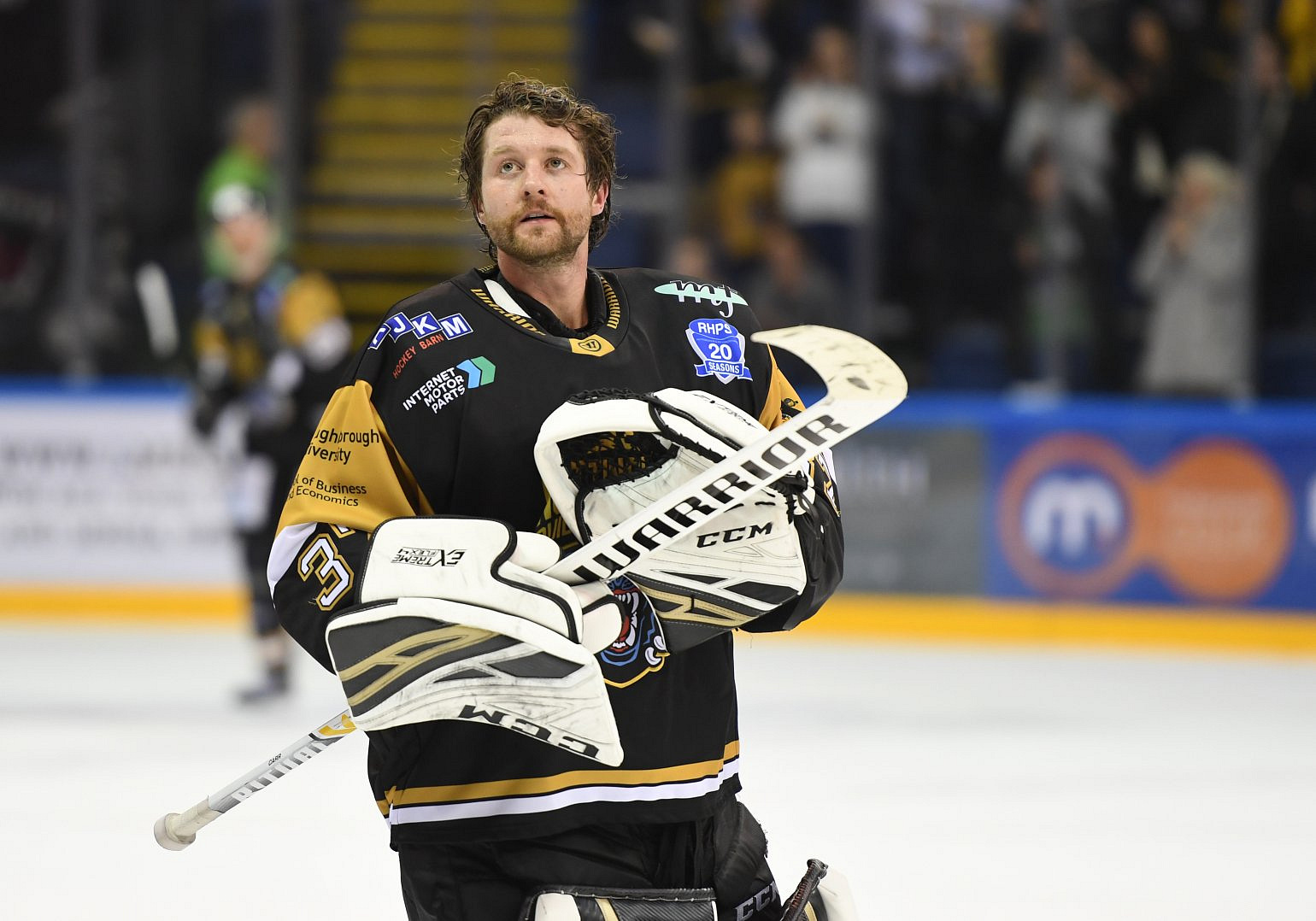 The Nottingham Panthers confirmed on Wednesday night that netminder Kevin Carr will return to the team for 2021/22.
Carr, aged 30, played for the Panthers in the curtailed 2019/20 season and ended with a 22-15-0 record in league games, saving 91./8% of shots in 37 games. This season he iced for the Utah Grizzlies of the ECHL, stopping 87.5% shots in 15 games for a 5-8-1 record. The Canadian spent two seasons with the Grizzlies prior to signing for the Panthers, with a spell in Zagreb in between.
"Kevin is somebody that's very familiar to the Panthers, and was part of our core and someone we wanted to have back in season 2021/22 that never happeend," said Director of Hockey, Gui Doucet. "We knew he was keen to come back, and he ticks all the boxes for us. It's a safe bet for us to have our number one goalie done and dusted at this point in the summer."
Carr joins Will Kerlin on goaltending duties for the Panthers. The 20-year-old was signed by the Panthers for the 2021Elite Series and then offered a further contact by the team for 2021/22.