Kirk scores two in GB's final game of tournament
Photo: Dean Woolley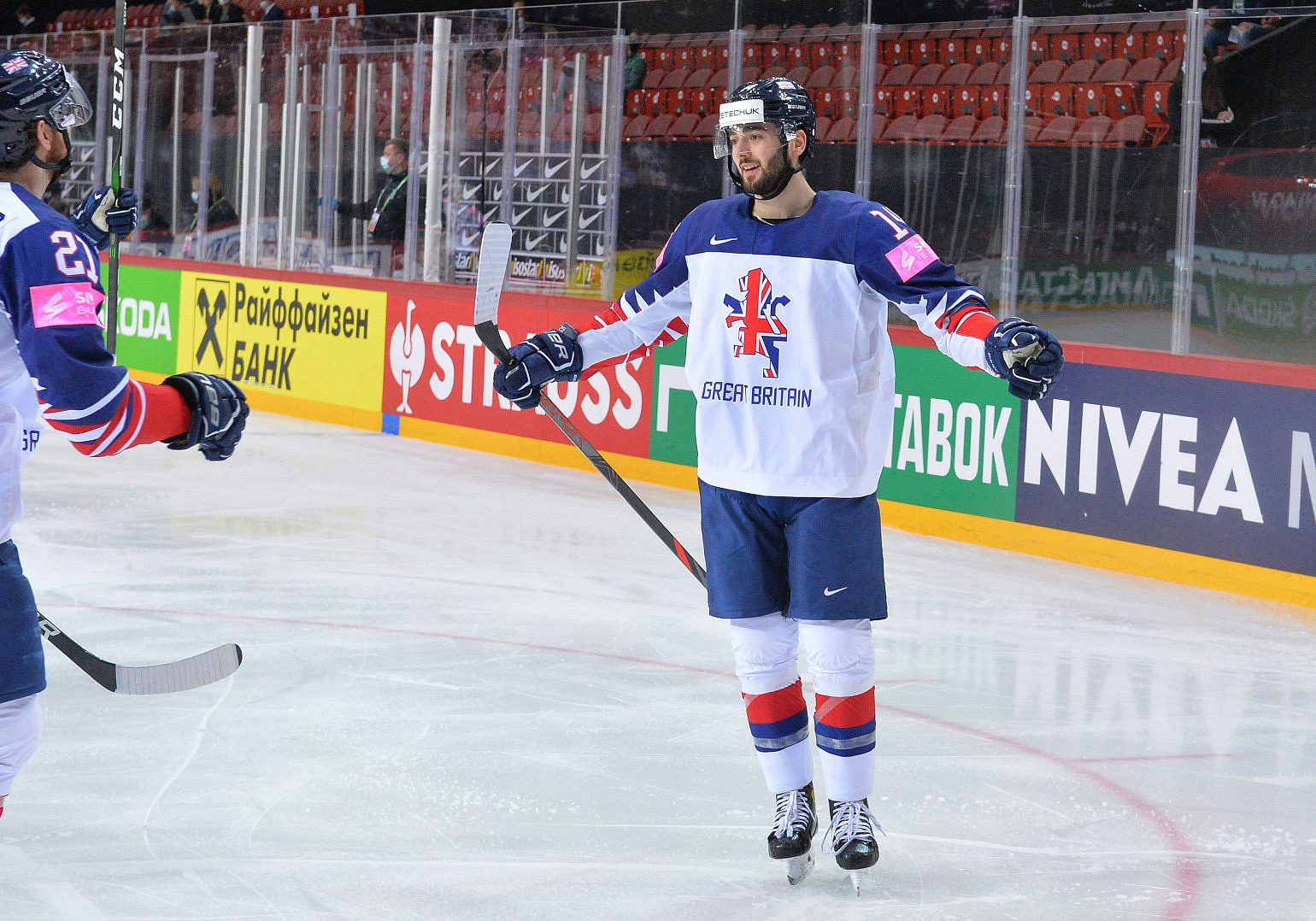 Liam Kirk scored two of Team GB's three goals in their final game of the 2021 IIHF World Championships, with the team going down 6-3 to Switzerland.
Great Britain finish the tournament with four points, two more than in 2019, but will have to wait on the result on Russia vs. Belarus tonight to learn their final position.
Switzerland, who were already guaranteed of a place in the knockout stages, took the lead with just over 10 minutes played through Gregory Hofmann. However, GB were level 37 seconds later through Kirk's effort and held their opponents until 16:42 when Romain Loeffel put the Swiss back ahead.
Kirk tied the game got GB again, this time at 25:34 to lead the tournament's scoring charts outright with his seventh of the event, putting him eighth on the all-time Great Britain list for goals at the top level of world ice hockey.
The Swiss however responded with a goal from Santeri Alatalo, two from Christoph Bertschy, and a further marker from Nico Hischier to lead 6-2 in just under eight minutes towards the end of the middle period.
Brendan Connolly got the only goal of the final period, on hand to put home the rebound from Kirk's shot and give a final scoreline of 6-3.
GB's Top 3 players of the tournaments were announced as Liam Kirk, March Richardson, and Ben Bowns.