GB set to end historic Worlds against Switzerland
Photo: Dean Woolley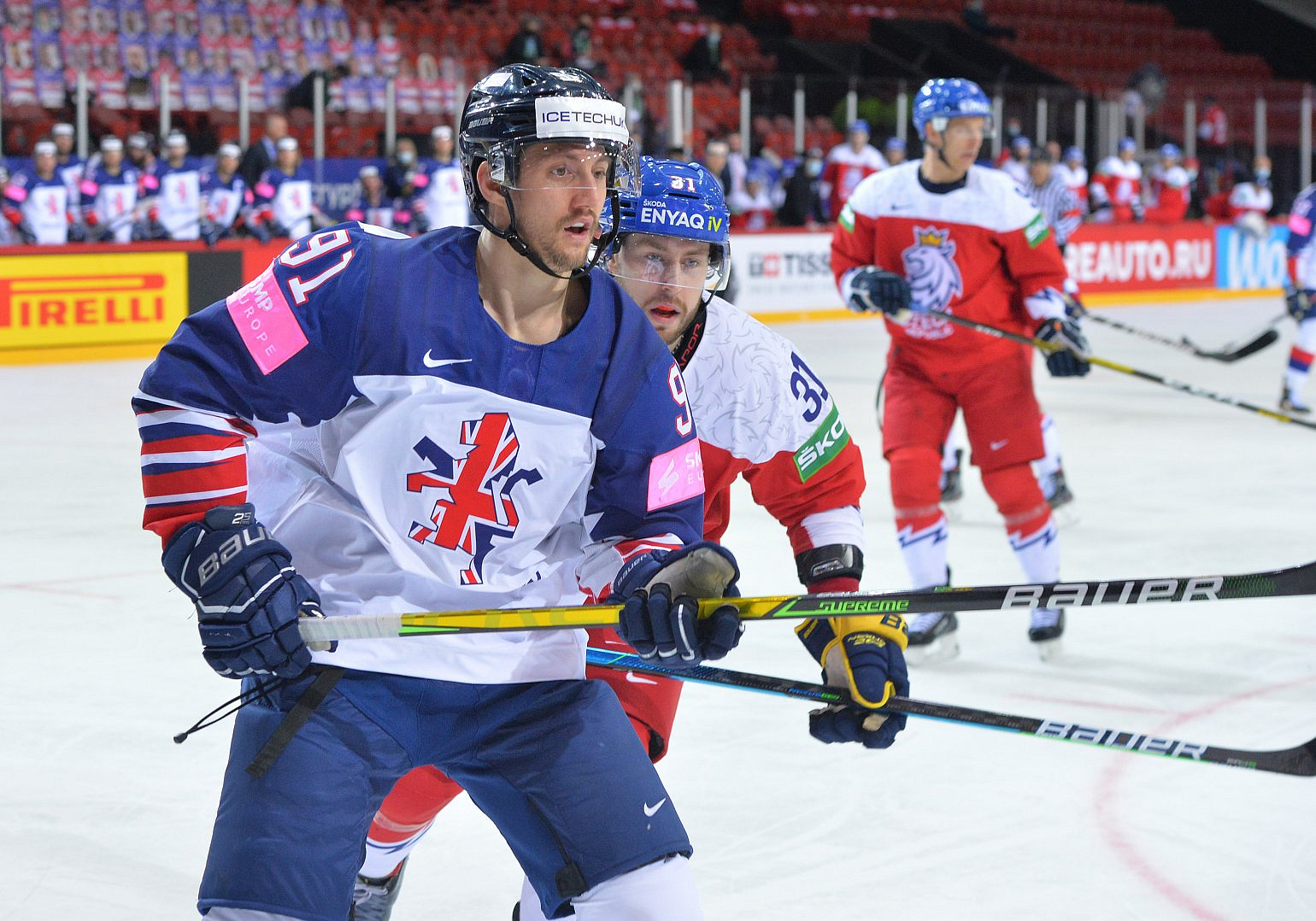 Team Great Britain will end their 2021 IIHF World Championships against Switzerland in Riga today, in what will be the first meeting between the two nations since 1997.
These championships will go down in the record books as Great Britain's most successful in some 70 years with the team having already having four points to their name thanks to an overtime loss to Denmark, and a regulation win against Belarus - the first victory in 60 minutes for GB, in the world's top flight, since 1962. So long as GB are about the match Belarus' result today, they will finish no lower than 14th in the tournament.
"We want to show the hockey world we can compete at this level," said forward Ben Lake ahead of the final game. "Finishing above that bottom place is our number one goal, but also finishing the tournament on a high would be a nice thing.
"We have four points so far and if we can put together a good performance against Switzerland on Tuesday, that would be great."
Liam Kirk is tied with Switzerland's Gregory Hoffman, and Denmark's Nicklas Jensen, for the scoring lead in the tournament so far, each having five goals. Like Kirk, Hoffman was also drafted to the NHL but remains unsigned.

Switzerland are already guaranteed of a place in the Quarter-Finals but their final finishing position is still in the balance. The team coached by Patrick Fischer could win the group if results were to go their way, but could also slip to third depending on the result of the Czech Republic vs. Slovakia game.