Dunbar first back for Flames
Photo: John Uwins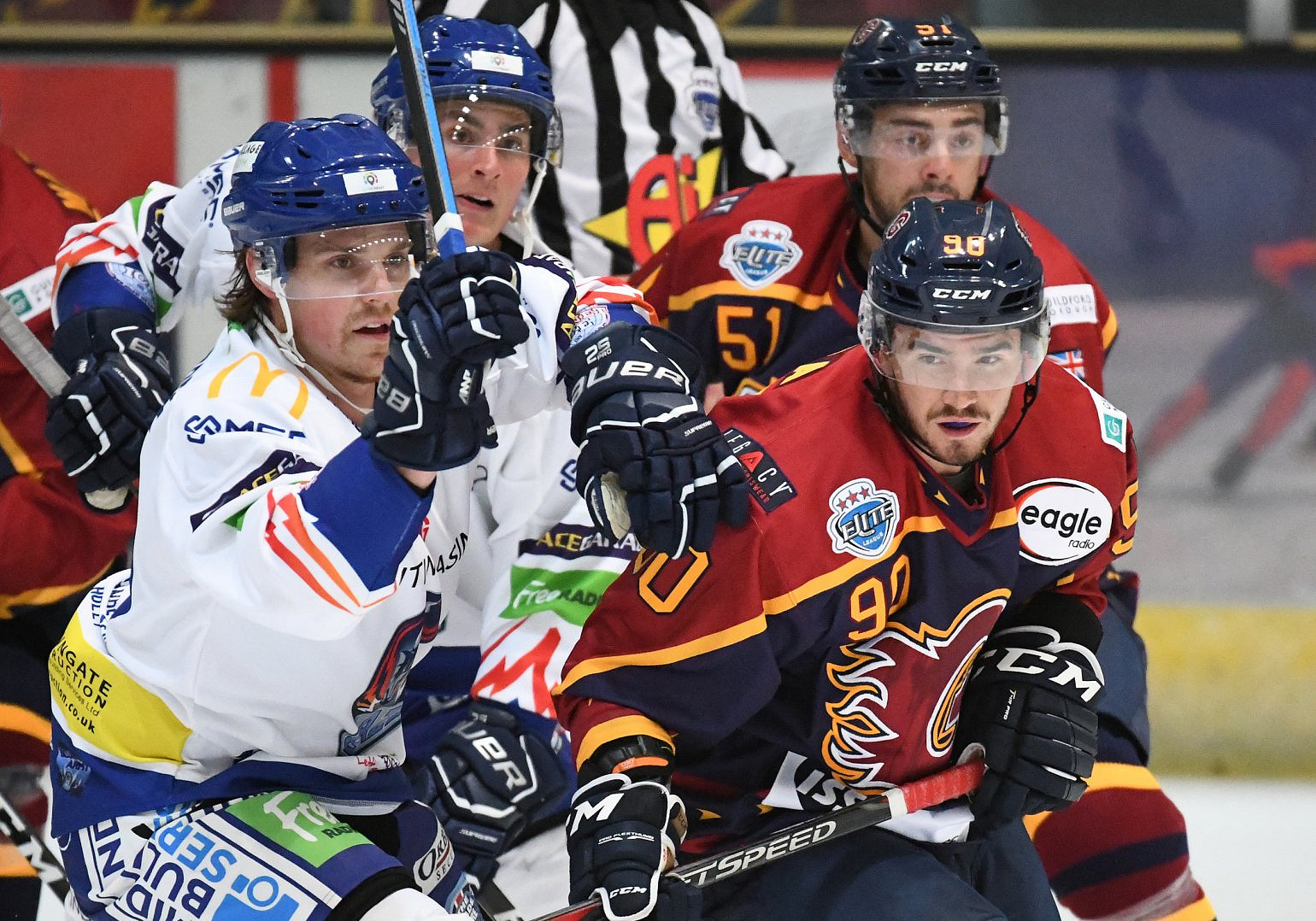 29-year old John Dunbar is the Guildford Flames' first re-signing for the 2021/22 season.
The winger has played for the Flames for all three of their Elite League campaigns so far and had a spell in the German third league with Rostock last season, putting up 11 goals and 56 assists in 46 games.
"I am thrilled to have re-signed in Guildford," said Dunbar. "It was a strange season, but I am grateful for the Rostock Piranhas giving me an opportunity to play. I can't wait to get back to Guildford and I look forward to a great season ahead with the Flames."
Dunbar has totalled 54 goals and 163 assists in 196 Elite League games across all competitions since arriving from a brief spell in the ECHL with Norfolk in 2016/17.
"John has put up more points with us in the last three seasons than anyone else, and he was able to continue that last season during his German tour," said Head Coach Paul Dixon.
"Obviously there has been a lot of uncertainty over more than a year while we tried to wait out the public health situation. It's difficult to tell how many players we might be able to get back from the last time we iced, but it's certainly great and exciting news for the club to know now that John will be in the line-up when we kick things off."