Player of Week 5: Janne Laakkonen
Coventry Blaze forward takes weekly award (Photo: Scott Wiggins)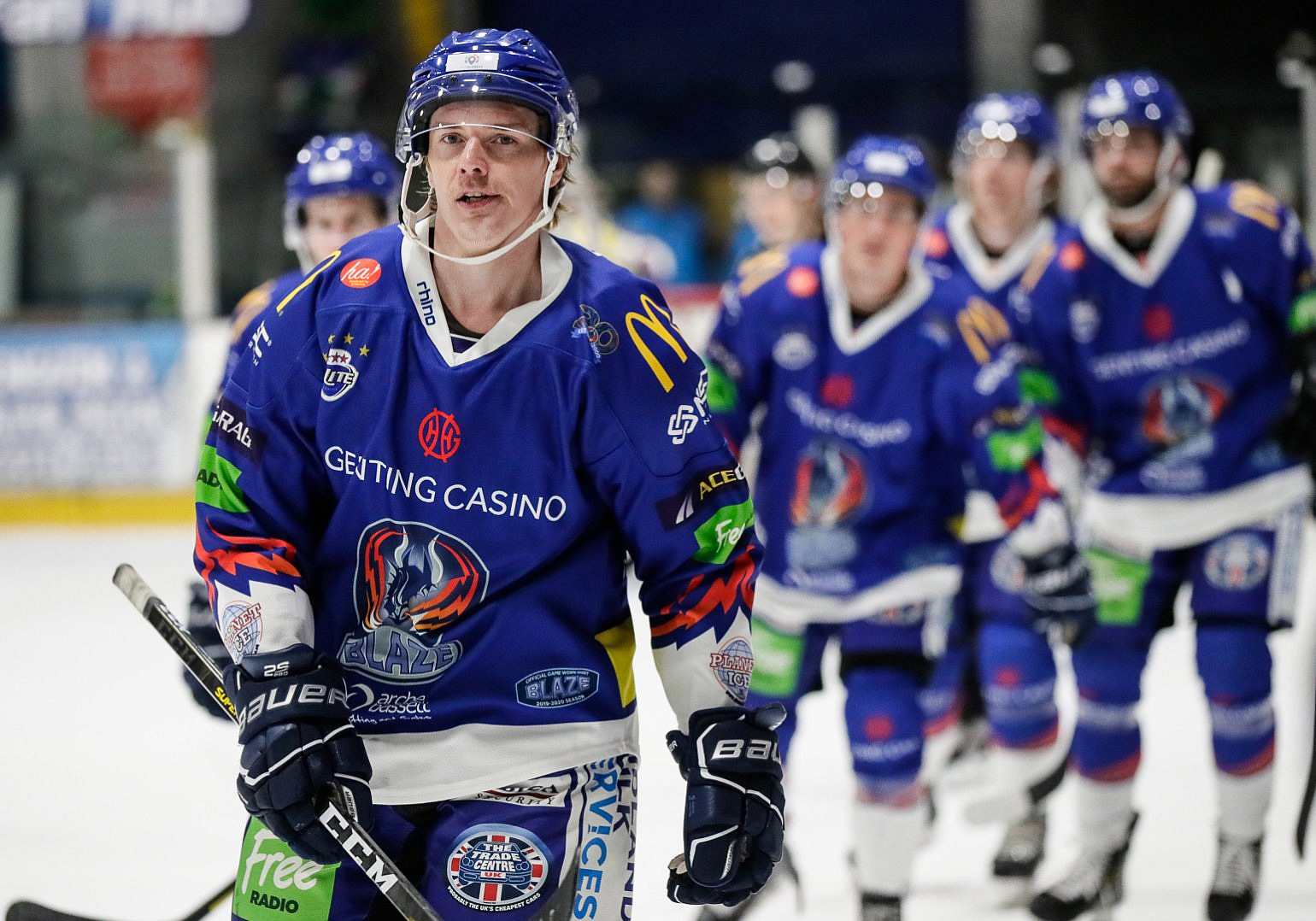 Coventry Blaze forward Janne Laakkonen is our Player of Week 5.
The Finn is currently second overall for points in the Elite League, and scored two goals in his side's win over Manchester on Sunday, where he also got an assist. The 37-year-old joined the Blaze this summer after spending time in Kazakhstan. Belarus, France and Poland over the past four seasons.
In Coventry so far it's been an indifferent start to the season for the team. "Of course we haven't had the best start, not winning as many games as we'd wanted," began Laakkonen. "I believe we've started improving and will get more victories."
While no stranger to playing outside his homeland, how did this latest move come about? "I had a few other offers over the summer," he explained. "Last season we played in Belfast during the Continental Cup, and I really liked the style of the games and the atmosphere there. After this I started following UK hockey a bit more, and decided that if I had the chance to play there it would be something I would try. Coventry contacted me, and we got a deal."
What was it like playing in places like Grodno, Katkowice and Petropavlovsk, especially as an import? "In those Russian-speaking countries, they really do things their own way - you just have to accept it and know you can't argue," he laughed. "It was an experience for me for sure. In Grodno I won my only championship to date, which was great. In Poland last year it was also good, but some of the off-ice things just aren't quite as they are here. In Coventry everything is very professional - salaries come when they're supposed to, equipment managers really take pride in their jobs and it's not always like that."
He continued: "Of course, everyone speaking English also helps. Sometimes I didn't understand my coach, but if we'd lost it was probably better to not know what he was saying!"
Looking ahead, where do the Blaze go over the next month? "We're working hard every day to make sure we give ourselves the best chance to win more games. I think we've made too many individual mistakes which led to easy goals. We're a young group though, and everyone is learning to be better each day" concluded Laakkonen.