Matheson returns for Elite Series champs
Photo: Panthers Images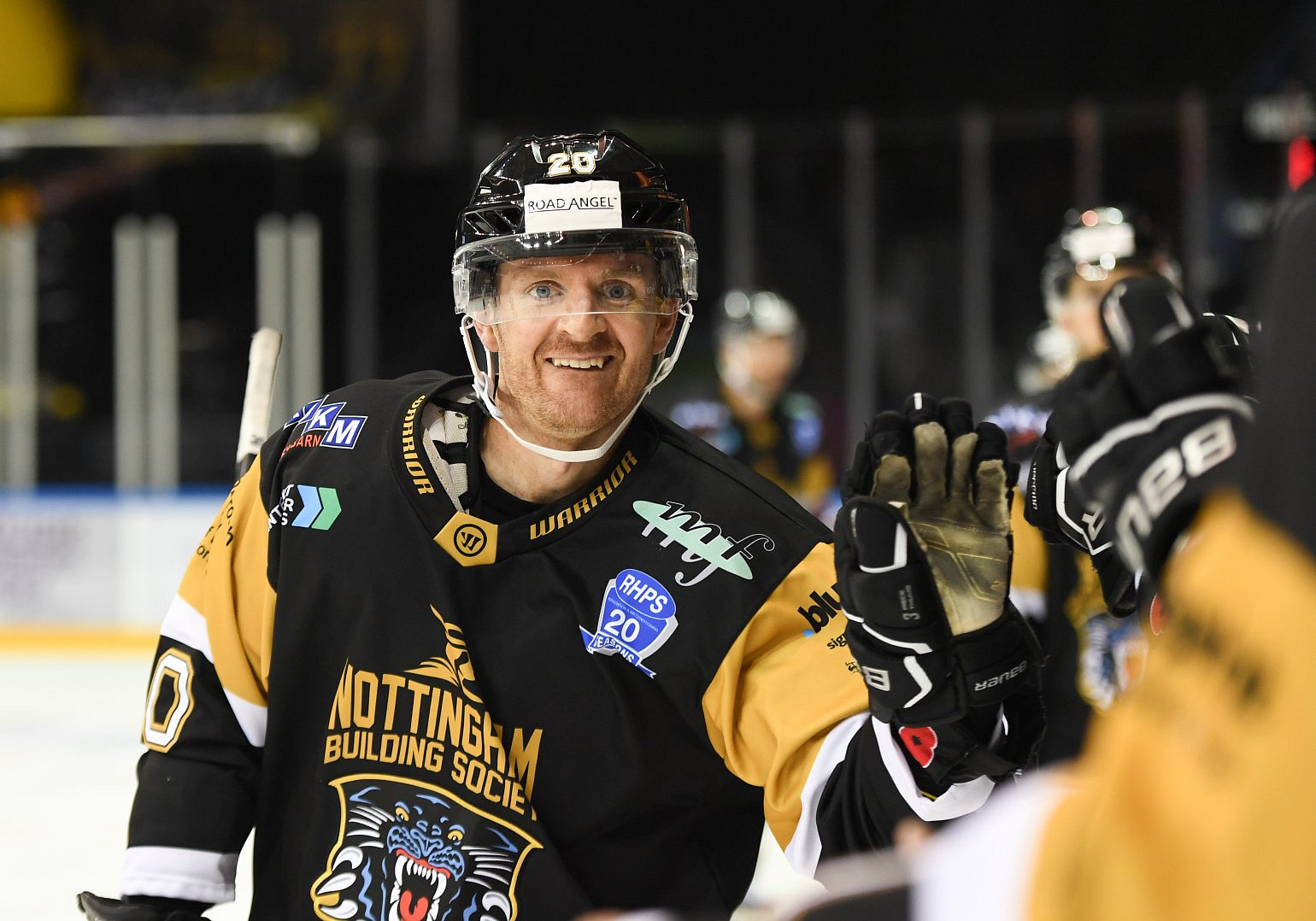 The Nottingham Panthers completed two more re-signings this Bank Holiday Weekend as they prepare for season 2021/22.
Forward Christophe Boivin and defenseman Mark Matheson were both confirmed as re-joining the Panthers for the new season. Boivin came in for the Elite Series and made an immediate impression, while Matheson was a fans' favourite during his debut with the team in 2019/20.
Matheson, 37, had an excellent Elite Series logging over 27 minutes on average per game over the course of the tournament. He was also voted on to the Fan and Media All-Star teams, plus took the media award for Best Defenseman in the competition.
"Mark is a big piece of what we want to build on that we've been able to put together in the past 24 months," said Director of Hockey Gui Doucet. "He's a big part of our coaching set-up as well as being more than capable of being a big player in our league. The way he avoids pressure and exits the zone is exactly what we need in our defensive core. He's also great at helping the younger guys in our team."
Matheson played in the AHL for six seasons before heading to Europe and landing in Vienna. He headed to Scandinavia with spells in Linköping and Stavanger before joining Rouen, and then finding his way to the UK - initially spending two seasons with the Sheffield Steelers. He joined Nottingham in the summer of 2019, putting up 44 points in 46regular season games that year for the Panthers, and had a point per game during the Elite Series.