GB beaten by Czech Republic
Photo: Dean Woolley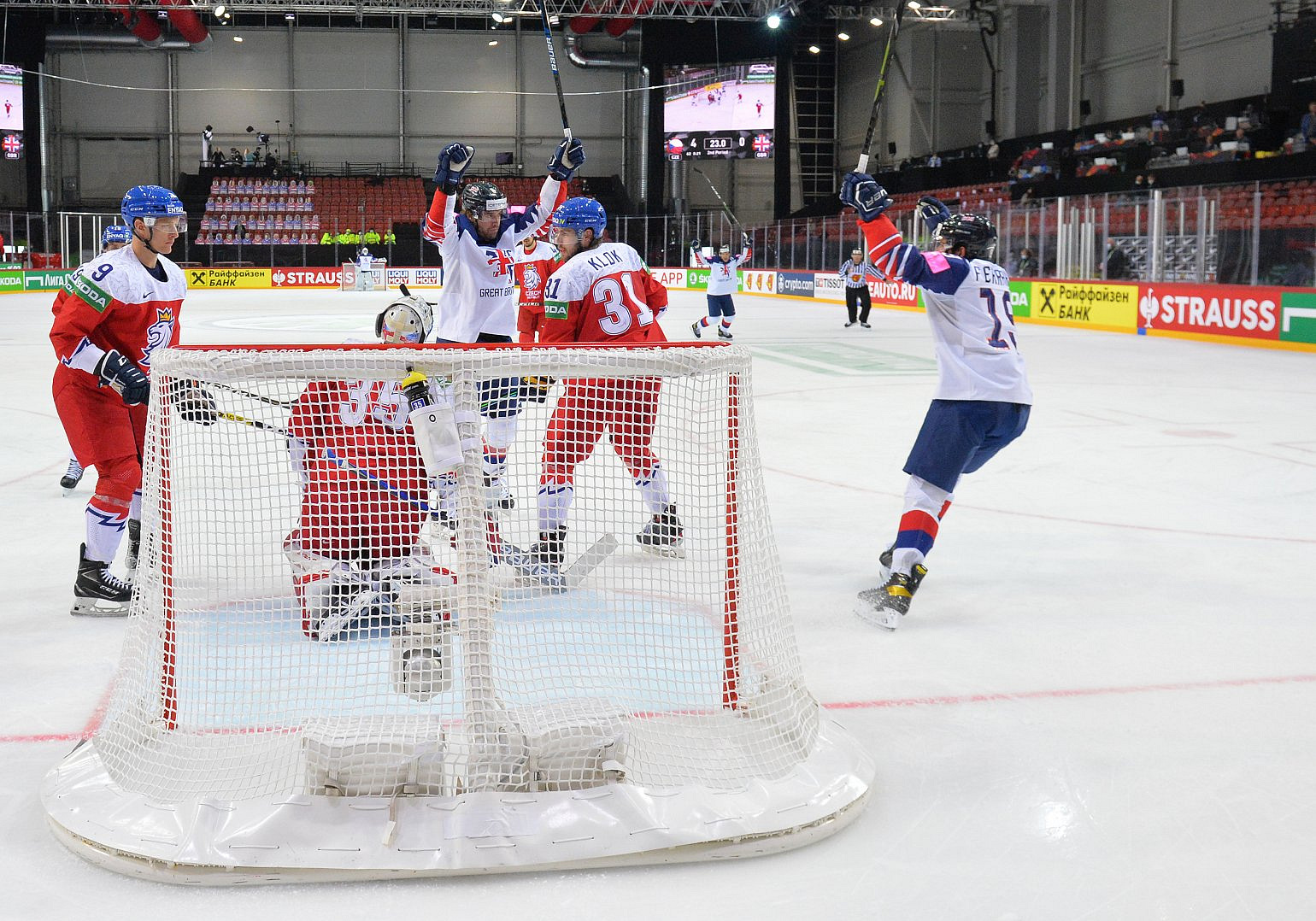 Great Britain fell to the Czech Republic by five goals early on Saturday at the 2021 IIHF World Championships.
Facing a team with no less than six NHL players, and another six in the KHL, GB skated with their opponents for the majority of the opening period and had good scoring chances of their own before Lukáš Klok's well-placed shot beat Jackson Whistle with eight minutes played.
The Czechs started period two the quicker and went two ahead through New York Ranger Filip Hronek 33 seconds in, before Libor Šulák made it 3-0 inside 25 minutes. Another Ranger, Filp Chytil, made it four at 32:07, but GB kept plugging away and were rewarded with a goal as the period neared an end - Mark Richardson's shot was spilled by Roman WIll, and Matt Myers was on hand to finish the rebound at 39:37.
GB had a couple of good looks on the powerplay at the beginning of the third period but could find the final touch to get further back into the game. After Jackson Whistle left the game through injury, Ben Bowns was beaten by Radan Lenc at 51:33 to put the Czech Republic 5-1 ahead, with Šulák adding the final goal 122 seconds before the end.