GB with confidence ahead of Belarus clash
Photo: Dean Woolley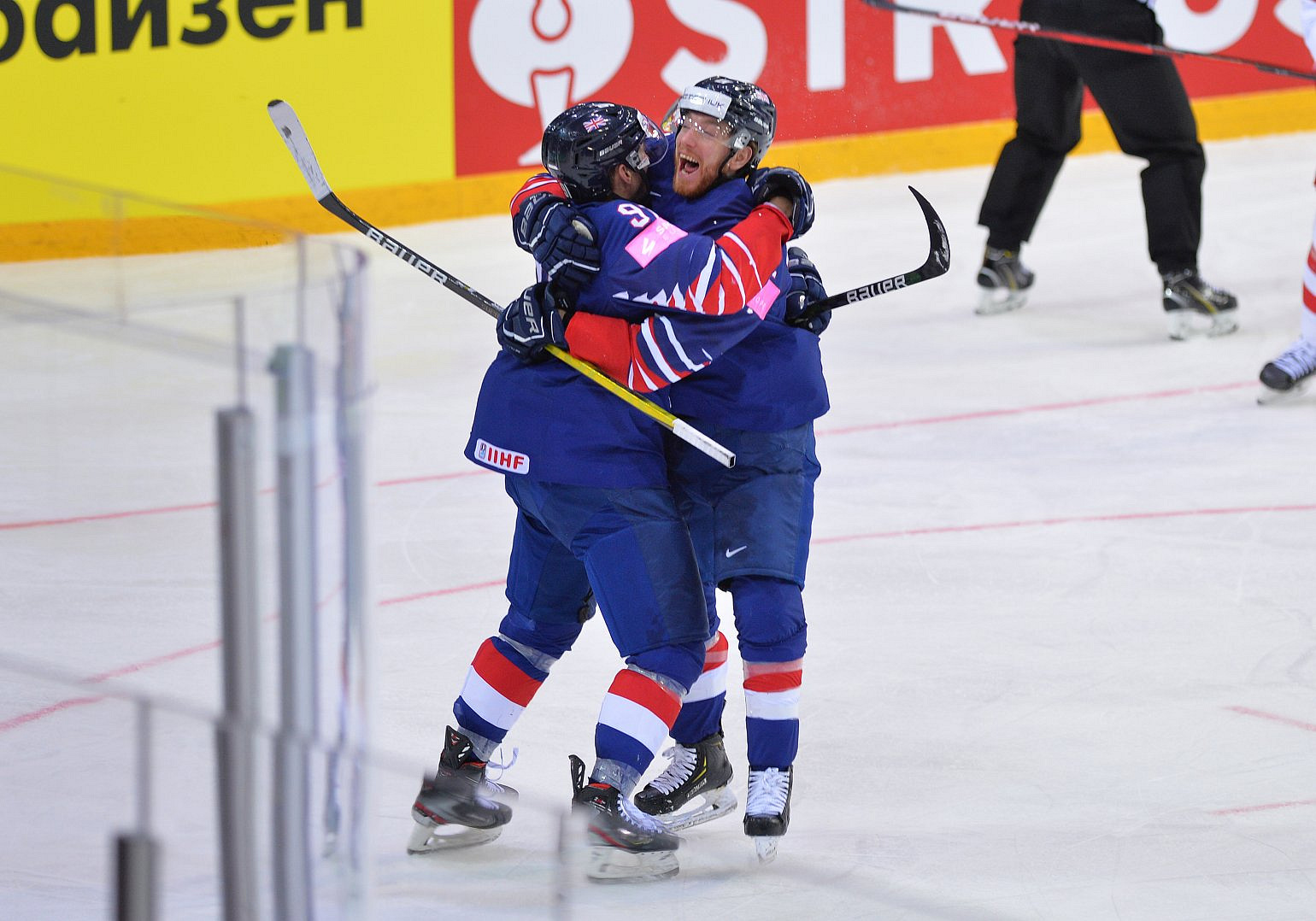 Off the back of an excellent point gained in a 3-2 overtime loss to Denmark 24 hours earlier, Great Britain face Belarus on Wednesday evening looking to pick up points in two IIHF World Championships top-flight games for the first time in well over 50 years.
GB momentarily sat seventh in Group A of this year's tournament until Sweden won in the evening slot, but have achieved more points and goals through three games than Team Canada.
"The players deserve all the credit. They are out there blocking shots, giving it all for their country, and then when we get our chances, you see some top-end skill from guys making great decisions," said Co-Head Coach Corey Neilson. "Every game we are getting better. Of course, we were disappointed not to beat Denmark, but it's hard not to be encouraged by how we are playing.
"We're going to have to be physical, competitive and throw our bodies on the line against Belarus. Everything I have seen from this group so far shows they are willing to do and we will see how it shakes out."
Opponents Belarus are fifth, three points ahead of GB, thanks to a win over Sweden and overtime loss against the Czech Republic. The nations have not met since 2004, when Belarus ran out 5-4 winners in Group A of Division 1 in Oslo.
"You can't relax against Great Britain, not even for a second," said team Head Coach Mikhail Zakharov. "After all, they are the Olympic Champions of 1936, and we saw even in the game against Slovakia that they had chances."