GB narrowly beaten by Slovakia
Photo: Dean Woolley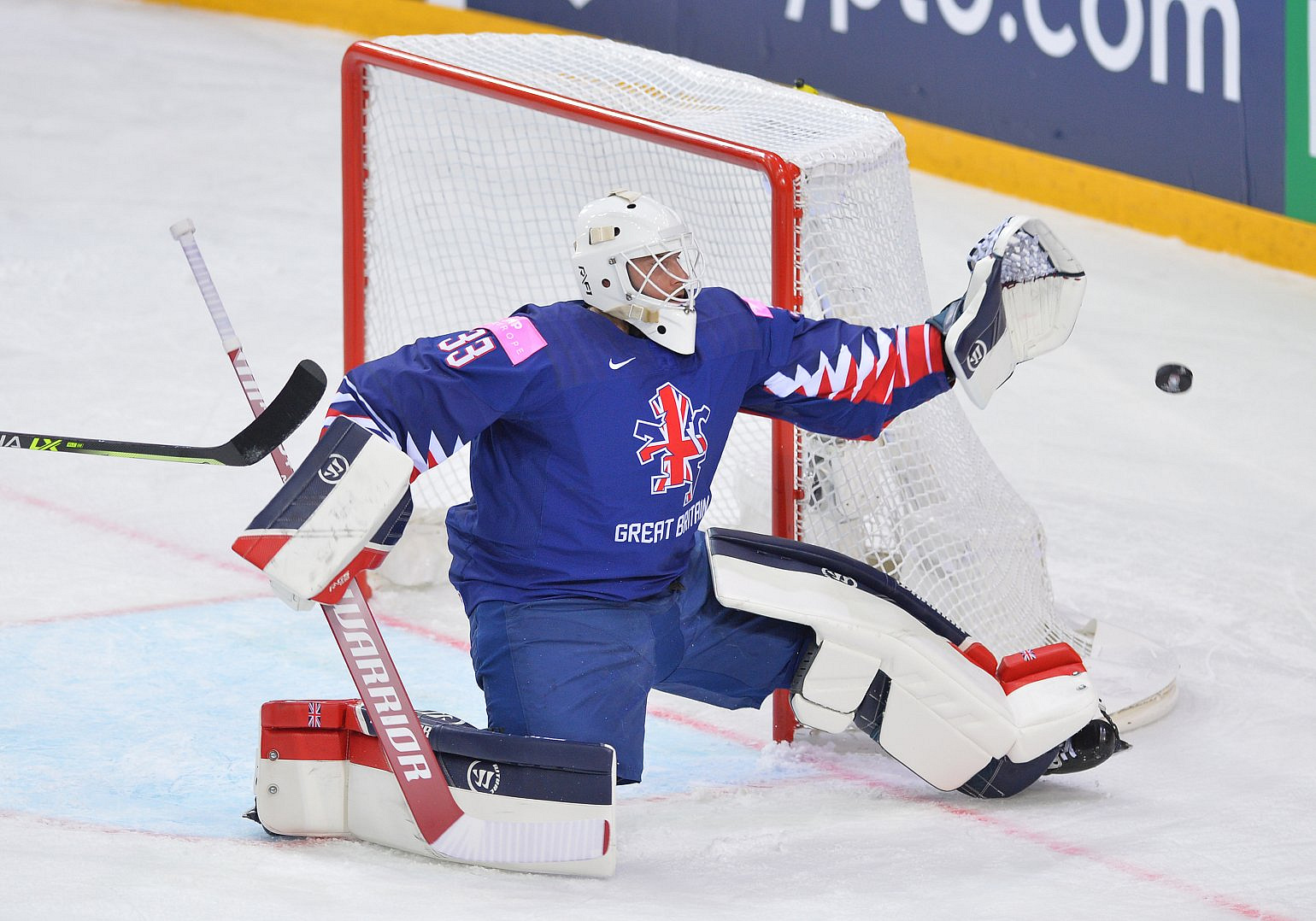 Ben Bowns made 41 saves as Team Great Britain were narrowly beaten by 2-1 by Slovakia at lunchtime on Sunday.
GB made the worst possible start, giving up a goal after just 25 seconds when Marek Hrivík was allowed too much time and space to pick his spot past Bowns. GB gradually found their feet in the game more as the period went on, and created a couple of chances but went into the first break one behind.
Liam Kirk deservedly levelled the game 2:03 into period two when he was the quickest to pounce on a rebound from Brett Perlini's shot, no more than GB had deserved. However, a broken play along the boards in the neutral zone allowed Slovakia to come forward and give Róbert Lántoši the clean sight of goal, which he too full advantage of to put his side back ahead only 2:39 later. Ben Bowns made a string of fine saves to keep the things at a one-goal difference through 40 minutes.
Down one going into the final period, GB created good chances to get themselves level - Robert Dowd with arguably the best of them after an excellent set up from Mike Hammond. Corey Neilson and Adam Keefe opted to pull Bowns with 90 seconds to play, but GB were unable to force any real clear-cut chances with the extra skater and Slovakia held on for the one-goal win in a game which Britain would be disappointed not to have taken to overtime.
GB were beaten 7-1 by Slovakia in Košice two years ago.