Martin leaves Devils for opportunity in Austria
Photo: David Williams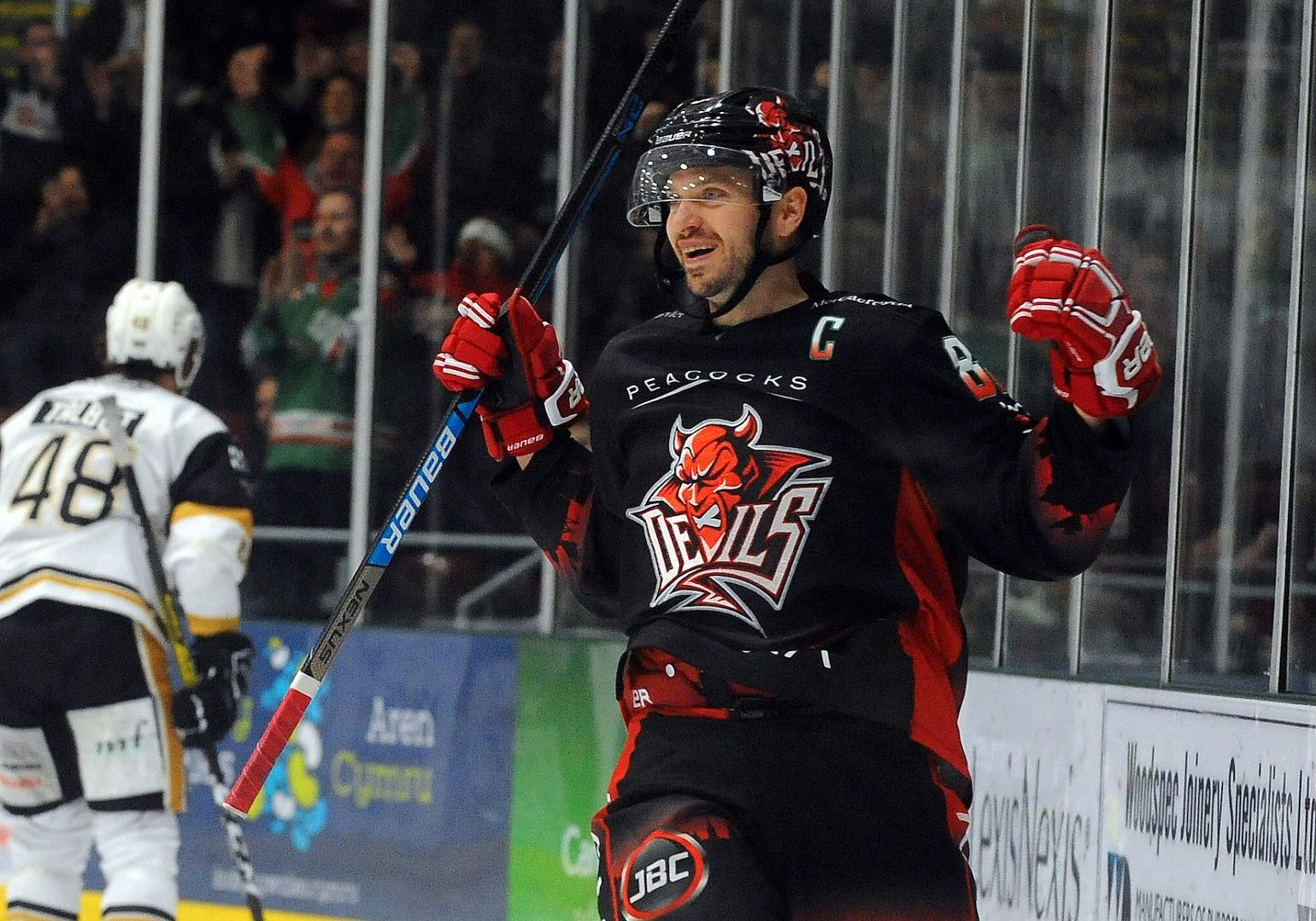 Joey Martin will be leaving the Cardiff Devils this summer to pursue a new opportunity in Graz, Austria, it was announced on Wednesday evening.
The 32-year-old leaves the Elite League having won two league titles, two Challenge Cups, and two playoff championships.
Canadian Martin who was under contract in Cardiff, spent this last season on loan in Stavanger, scoring 11+8 in 19 games.
He joined the Devils ahead of the 2014/15 season when the Devils were under new ownership and in the first year of coach Andrew Lord. The forward led the team in scoring that year and the following season in which he was also named as the Elite League's MVP.
"Joey Martin has been the face of this organisation for six seasons. He was our best player and a leader for us on and off the ice," said Managing Director Todd Kelman. "His personal accomplishments speak for themselves, but his will to win and ability to play his best in big games is something I have always admired.
"As much as we will miss him here in Cardiff, he has a great opportunity in front of him with a solid organisation and we wish him well."