Series could be decided tonight
Photo: Panthers Images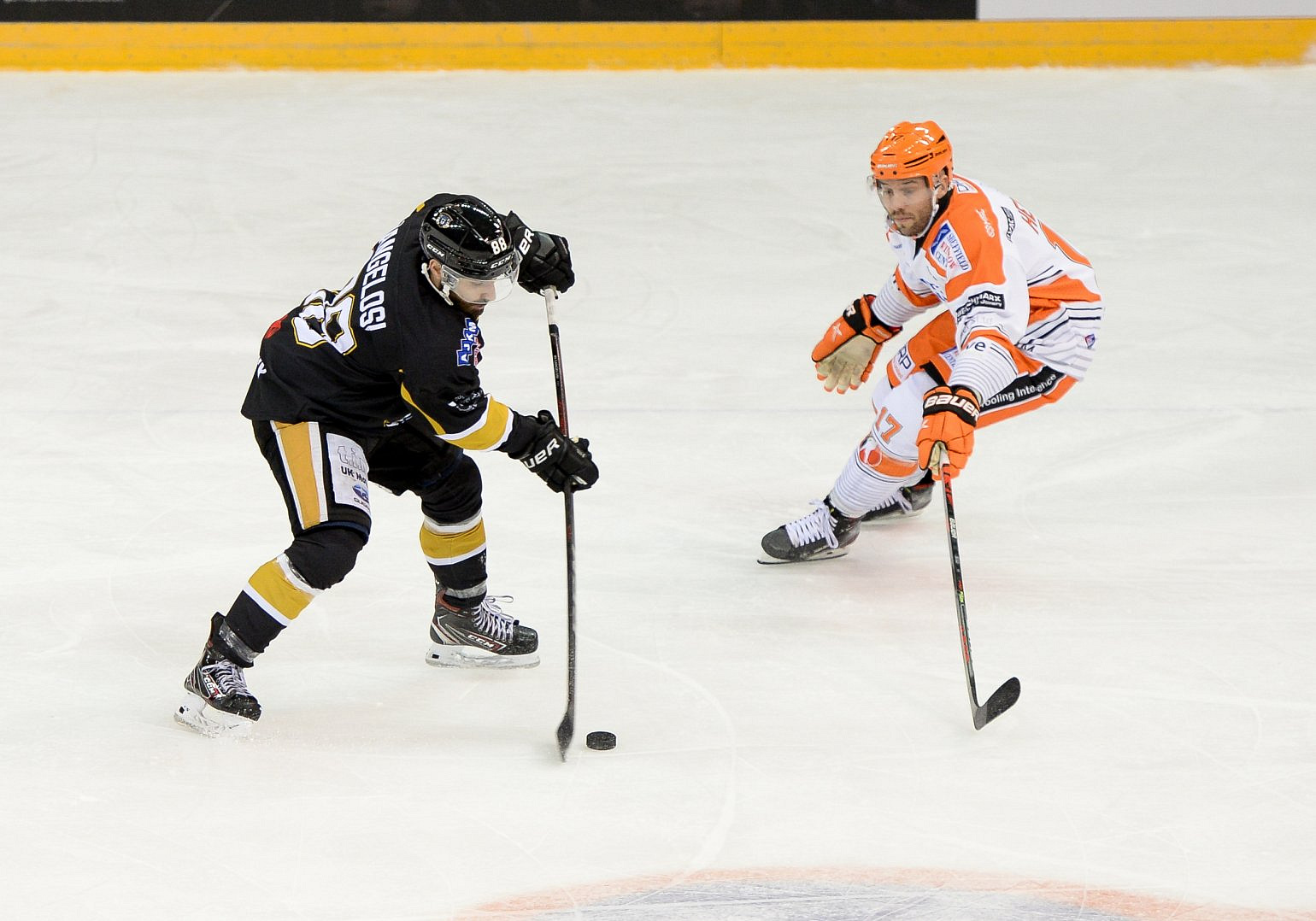 The Nottingham Panthers are one win away from winning the 2021 Elite Series as they clash with the Sheffield Steelers at 7pm tonight at the Motorpoint Arena.
A 5-3 win in Game 1 yesterday means that the trophy could be awarded this evening if the Panthers win the game in any fashion - the Steelers need a victory to keep the series alive and force a deciding Game 3 on Monday.
After a slow start to the competition, Tim Wallace's Panthers appear to be peaking at the right time. The team have won five straight games, including three in a row against the Steelers - Sheffield's last win over Nottingham was on 10 April.
Team news
Panthers' Head Wallace has a big call to make in net. Despite a flukey third Steelers' goal, Jackson Whistle had another fine game in net for the Panthers and ended on 92.31% of shots saved - he's been over 90% in four of the last five starts. Ben Bowns' last start was eight days ago in a win over the Steelers. Elsewhere the Panthers remain at full strength.
Liam Kirk iced for the entirety of Game 1 after missing the previous two through injury. John Muse is expected to get the start in net again. Josef Mikyska has at least a point in seven straight games for the Steelers.