It's elimination day: Part 1
Photo: Panthers Images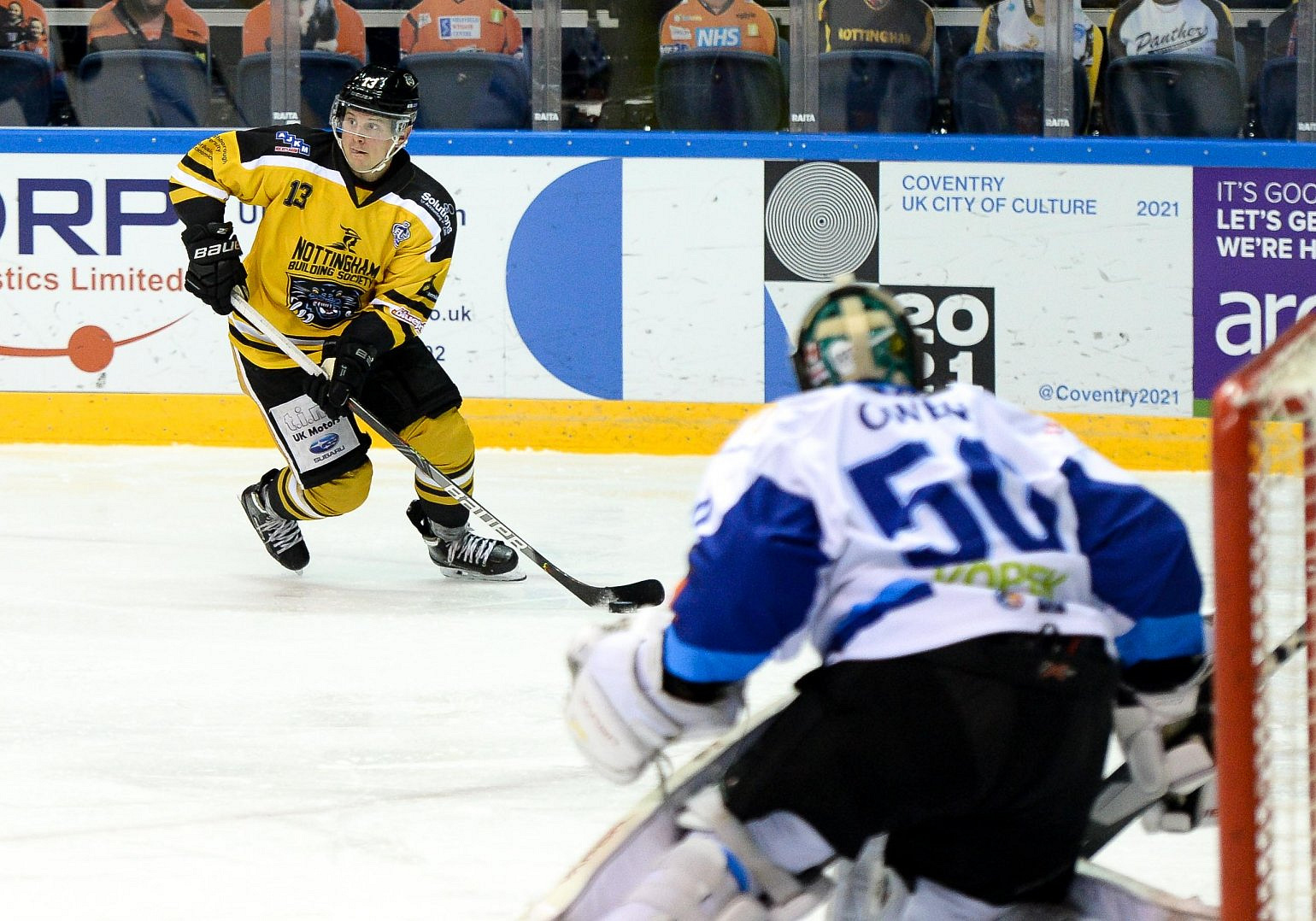 The Nottingham Panthers take a two-goal aggregate lead into the second leg of their 2021 Elite Series Semi-Final clash with the Coventry Blaze on Wednesday night.
Wearing gold jerseys in what is their designated home leg this evening, the Panthers are in poll position to make the finals with a two-goal cushion. However, they face a Blaze team that has already beaten them twice by that margin during the round-robin stage, and indeed the initial phase with a 2-1-1 record against them.
Jackson Whistle's shutout, the first for any goalie in the Elite Series, yesterday moved him closer to leading the netminding statistics for the tournament. Still on top of that ranking is Blaze netminder Shane Owen who has turned away over 91.6% of shots faced so far. He was 93.1% in the first leg defeat, and Danny Stewart will need him to have another stellar game between the pipes if the Blaze are to have any chance at turning this series around.
Having been blanked for the first time this series, the Blaze will obviously need production from the likes of Tristan Keck, Mike Hammond and Luke Ferrara; but where Coventry will need to improve tonight is at winning faceoffs - they lost 64% and 65% of offensive and neutral zone draws respectively.
Team news
Tim Wallace has the call to make as to which of his netminders start in goal. After a 30+-shot shutout against the Blaze, Jackson Whistle is the favourite to start. He hasn't conceded a goal in almost 85 minutes.
Coventry have no injury concerns either ahead of this game. Danny Stewart's dilemma is whether to opt for seven defensemen again or reinstate Vanya Antonov to the line-up to run with 12 forwards.