Blaze and Panthers look for first leg advantage
Photo: Scott Wiggins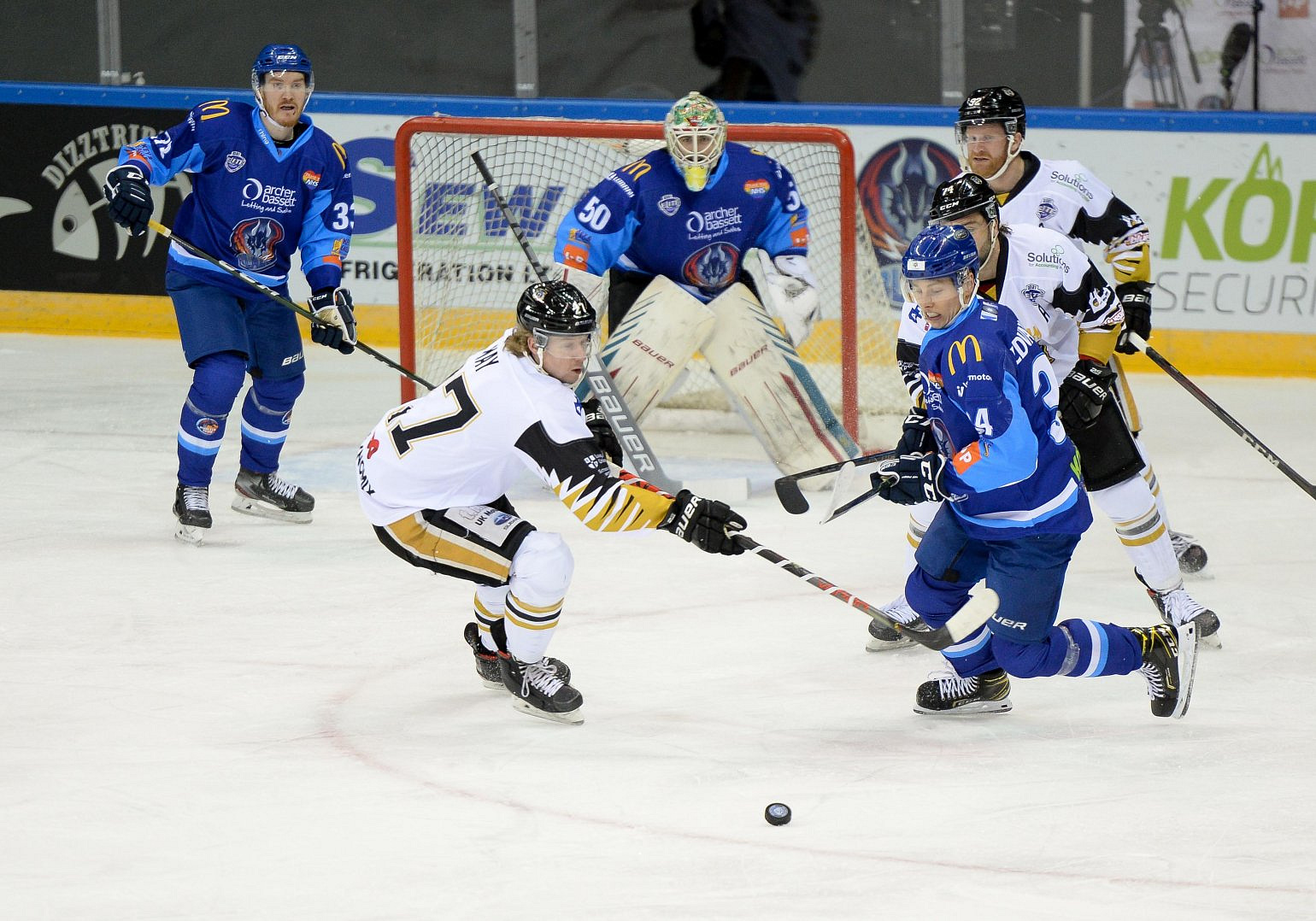 Coventry and Nottingham do battle for the second time in three days in the first of the 2021 ELite Series Semi-Final first legs taking place today.
The Blaze held the upper hand during the round-robin phase, winning two games in regulation and another in overtime. The Panthers had one OT win to their name in four meetings.
This game is Coventry's "home" leg. As the higher seed, Head Coach Danny Stewart had the choice of picking his designated home tie and opted for tonight, giving him the last change in this leg.
Blaze ended the round-robin stage with two wins from their last five games, one of which coming against the Panthers. Nottingham on the other hand had a strong finish with three wins from five, and only one regulation loss over that run.
Special teams were singled out as being key by both coaches in their pre-game press conferences. Coventry boast the series' best overall at 36.17%, and the top penalty kill at 83.33% - the Panthers will need to improve on their 18.60% and 75.51% if they're to keep the Blaze at bay.
Team news
Paul Swindlehurst was "highly likely" to dress this week according to Stewart pre-game. That would give the Blaze coach the choice between moving Alex Forbes back to a forward, and picking a healthy scratch up top, or taking initial taxi-squad pick Sam Russel out of his line-up.
For the Panthers, Tim Wallace's main choice to make is who starts in net. Jackson Whistle has the better series save percentage (89.66%), but was one for three in his three previous starts against the Blaze this series.